You can breathe new life into an old machine.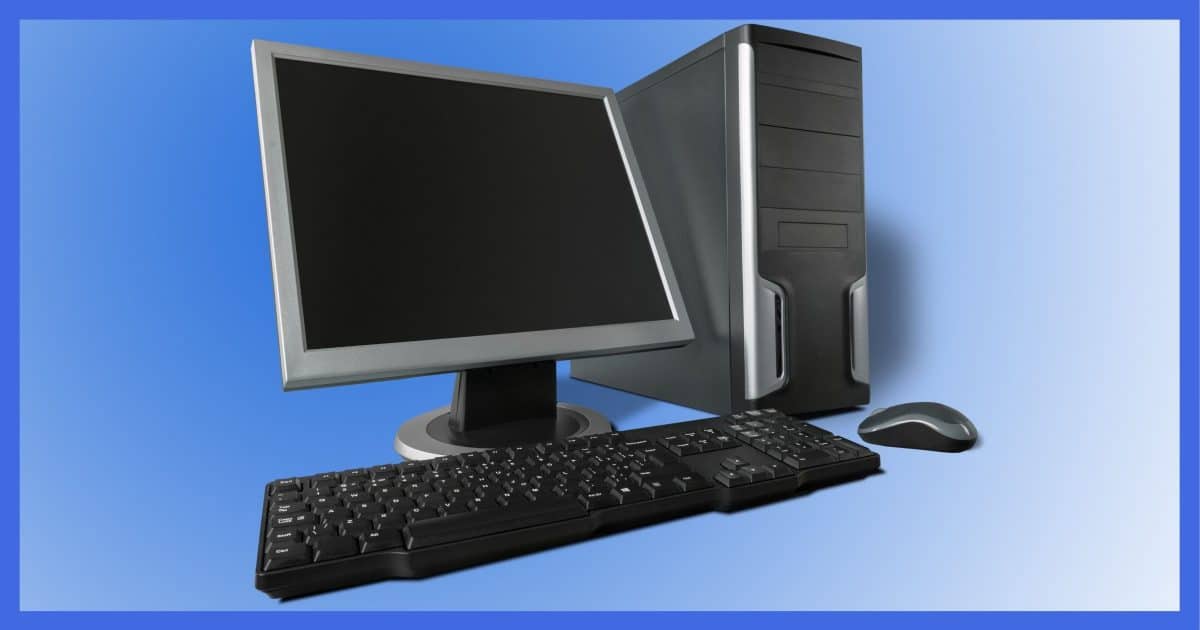 Upgrading a computer can be a lot of work, is going to cost some money, and depends on your needs. I'll show you where to start.
Question: What's the easiest way (other than buying a new machine) to upgrade my 10-year-old computer?
There's no blanket answer. It depends on what you're trying to do with this machine and how it isn't meeting your needs.
I do have ideas, though.
Upgrade that Old Computer
Your best options to extend the life of an old computer include:
Adding RAM
Replacing the hard disk with an SSD
Upgrading your display and/or video card
Switching to a lightweight operating system
Start with RAM
The first thing I do with an old machine I want to revive is maximize the amount of RAM installed.
How much RAM you can add depends on the specific machine. Each machine's motherboard has a limit as to how much RAM can be installed.
New machines are frequently not fully populated. For example, your machine may have a capacity of 32 GB of RAM, but may have only come with 8GB. That's common, particularly in older machines built when RAM was more expensive.
Examine the machine, or look up the machine's capacity for RAM, and then install as much RAM as you can. Windows loves RAM.
It used to be that adding RAM was the first and most effective thing you could do. While it's probably still the cheapest, there's another upgrade that can often make a more significant difference.
Upgrade the hard drive to an SSD
SSDs, or Solid State Disks, are significantly faster than traditional spinning-platter hard disks. Replacing  an HDD with an SSD can often result in surprising performance boosts.
You'll likely increase the disk capacity at the same time. SSDs have come down significantly in price in recent years, and will almost certainly outlast even a new machine, not to mention your older one.
There are replacement SSDs that come in the same size and shape as HDDs. This means replacing the disk is as conceptually simple as:
I've done this myself to good effect, and I've also heard from many others who've upgraded to an SSD and been impressed with the performance impact.
Improve your display
Get a bigger display.
I've been quite surprised at how much "better" a machine feels with a larger, crisper display, even as an external monitor on a laptop can make quite the difference when you're not traveling.
For desktop machines, also consider upgrading your video card. This might be required to take full advantage of the capabilities of your new display. It can provide higher resolution and perhaps better performance than what you started with.
And, of course, if you do eventually end up replacing your machine, you can keep using the new monitor. That makes it a little easier to justify the investment in a good one.
Consider another operating system
Another alternative to lengthening the usable life of an older machine is to consider a low-footprint Linux distribution. Even the standard distributions usually require fewer resources than the equivalent edition of Windows, but there are specific distributions that require much less machine to run smoothly.
Best Lightweight Linux Distributions for Older Computers has an overview of 16 different alternatives. Personally, I've used PuppyLinux on occasion. I'm also encouraged to find variations of both Ubuntu and Linux Mint on the list.
If what you're doing doesn't tie you to Windows, a lightweight Linux distribution might be just the thing to keep getting value from an older machine.
Old versus new
Now that I've outlined a few different things you can do to upgrade your machine, the decision lies with you. I hesitate to call these options "easy", because they all require you to work, research, or purchase components that you then need to install or add to the machine.
Honestly, the easiest way to do this is to get a new machine. There's very little involved other than transferring your data.
Podcast audio

Download (right-click, Save-As) (Duration: 8:39 — 10.0MB)
Subscribe: RSS