Automatic is good, but so is having some say in the matter.
Unless you're willing to pay a lot of attention on a very regular basis, automatic updates are an important part of keeping your machine safe.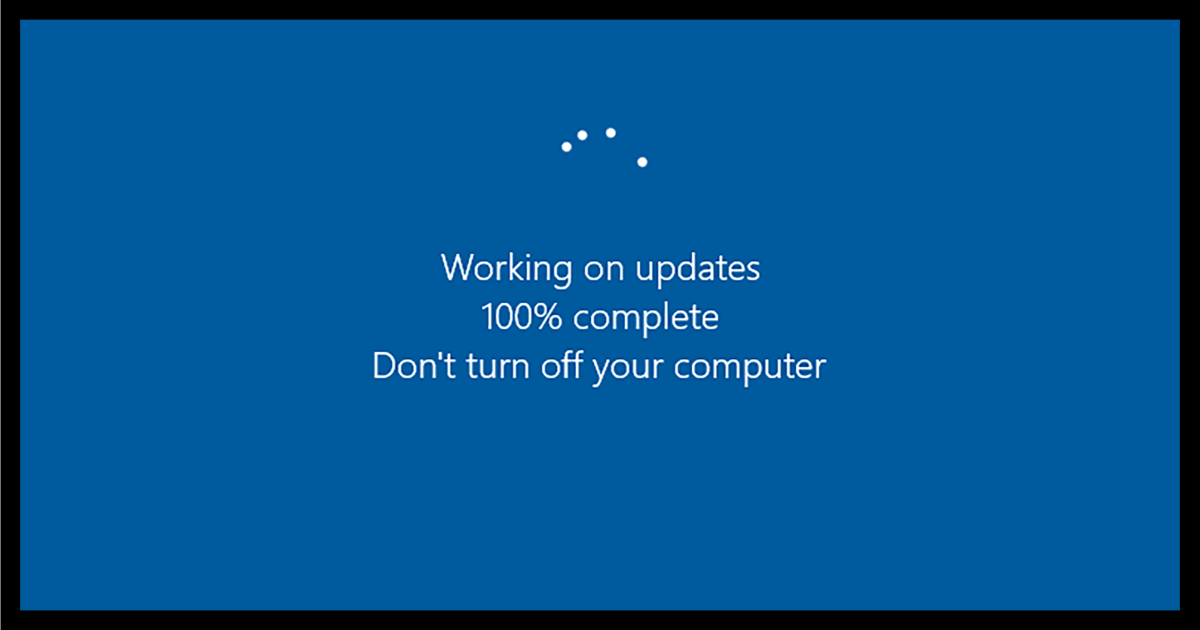 What are your thoughts on automatic updates? Windows updates, but also automatic updates for my security programs. I have several and I have automatic updates turned on on all. Could this lead to problems by leaving my computer open to the net?
This one's easy: I love automatic updates.
Let me explain why, and how to make sure your automatic updates are safe and doing what you think they are.
I'll also explore one area where things have gotten worse instead of better over the years.
Automatic updates
Automatic updates are most definitely a good thing, and should be enabled whenever possible. However, automatic update features should allow for user control, including delays and even skipping certain updates if necessary. Security software is most important, and should get automated regular updates.
Security software: absolutely
I strongly believe automatic updates for security software is an absolute must. There are simply so many changes — literally every day, sometimes multiple times a day — that keeping them up to date is essential. Doing it automatically is by far the easiest and most reliable way.
The issue with anti-malware tools is what I call "the race". Those who create malware do so constantly. Anti-malware tool vendors are always playing catch-up. They're constantly updating either their tools or the databases of malware information so they can catch even the most recent threats.
Making sure your anti-malware tools have not only the most recent versions of software but also the most up-to-date versions of the malware database is critical to staying safe and secure.
Doing so automatically is by far the best approach for your security.
Applications: yes, but ask first, please
I treat updates to specific software applications somewhat differently. I want automatic notification of updates and new versions. This means:
The update notification should be a true notification, not an every-so-often "Do you want to check for updates now?" Automatically check it for me, and bother me only if there is something I should know.
The update notification should tell me what it is and what it's going to do for me, including how important the update might be, in terms I can understand.
I should be able to choose to delay the update and be reminded to install it later. Updates can interfere with work in progress or have other adverse impacts, so allowing me to choose when they happen is important.
I should also be able to choose not to install the update at all, at least until the next new update becomes available.
There are some software packages that offer everything I've described, and I really appreciate them. Sadly, most offer incomplete mixtures of those features.
Most often, I do accept the updates.
I also believe that's what the average user should do. You should not be required to understand what each individual update is about. In most cases, "just take 'em" is my general recommendation.
Windows: Oh, Windows….
Updates to the Windows operating system are a special case, and unfortunately not a good one. Windows update is a case of things getting worse rather than better.
If you scan that list of functionality around updates that I want from applications, you'll note that the most recent versions of Windows fail miserably.
There's no notification that updates are available, only that it's time to reboot after Windows has already installed them.
There's almost no information about what the updates include, and certainly not in language the average user can understand.
The ability to delay an update has been severely crippled.
The ability to avoid an update has been removed.
Windows has gone to the other extreme: you will take all updates as they're made available. Period.
At best, you can delay taking updates for perhaps up to a month.
What's frustrating is that in an ideal world, that would actually work. Windows would update itself transparently and would just get better and better.
But Windows has proven time and time again that we don't live in an ideal world. Updates can cause problems. Updates can happen at inopportune times. Updates can absolutely feel forced on you because ultimately, they are.
Automatic updates are a good thing when they work and work reliably. Windows has yet to achieve that bar.
Automatic updates and security
As for your concern about security, I'm not terribly worried.
Most automatic updates are handled through the same mechanisms your web browser uses to visit websites. The result is that, for most instances, you're not "opening up" any additional vulnerabilities by enabling automatic updates. As long as you're dealing with reputable vendors, the chances of "automatically" downloading malware is next to zero.
You're at much greater risk if you're not behind a firewall, visit a malicious website, or mistakenly click on an emailed attachment.
Or if you don't take updates.
Sadly, Windows itself represents the biggest risk today, forcing you to take updates whether or not you're ready and having a track record that makes that unfortunately risky. All I can recommend to protect yourself here is to make sure you're backing up regularly.
Do this
Unless you have a compelling reason not to, enable automatic updates on everything, and take all updates as they're available.
If you do have reasons, apply those reasons, delays, or skips only to software directly affected by whatever causes you to want to avoid automatic updates.
But make certain that your security software is getting regular automated updates.
Like something else automatic that'll help you stay safe and secure? Subscribe to Confident Computing! Less frustration and more confidence, solutions, answers, and tips in your inbox every week.
Podcast audio

Download (right-click, Save-As) (Duration: 6:41 — 9.3MB)
Subscribe: RSS