You want a safety net.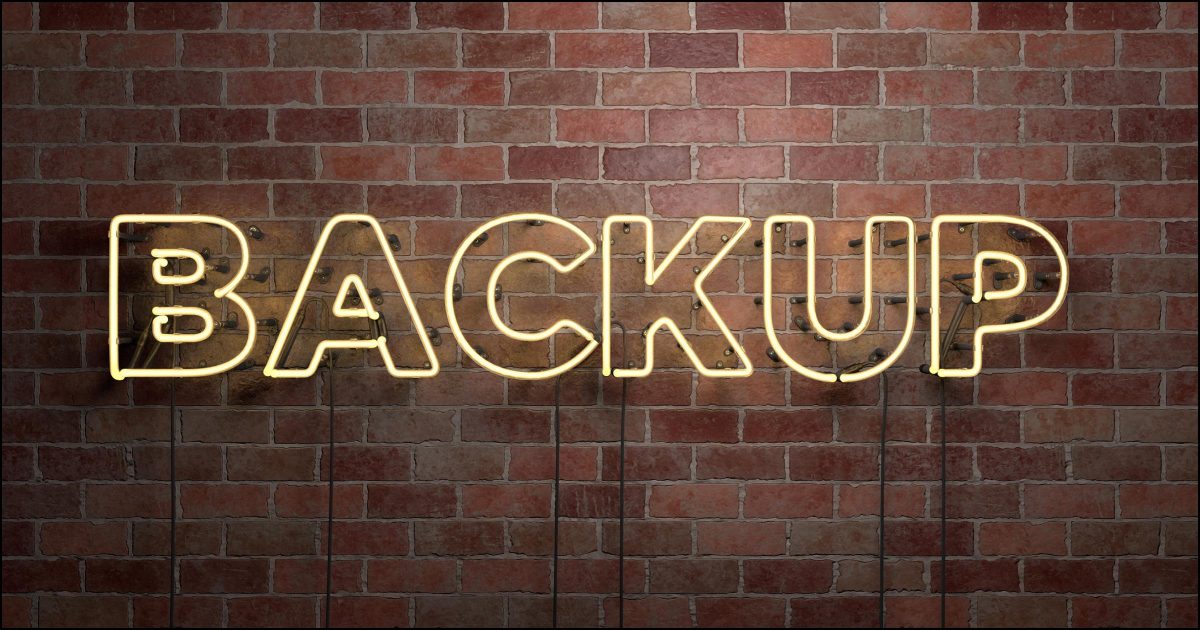 Nothing protects you and your data like a complete, recent backup, even when it might not be obvious. That's why I harp on it so much.
In your response to the
Spectre and Meltdown
vulnerabilities, the first thing you recommended was to back up. Why? How does that relate to anything? How does backing up help protect me from malware and vulnerabilities?
I harp on backing up a lot, I know. But it's on purpose.
As I've said elsewhere, nothing protects you and your data like a complete, recent backup.
Why Back Up First?
A complete system image backup taken prior to a change, update, or malware's arrival represents a safety net. If anything goes wrong, restoring that backup returns your computer to the state it was in prior to whatever it was that happened.
The backup I'm talking about
I want to be clear that the kind of backup I advocate is a complete system image backup. That's a backup of your entire hard disk, including your operating system, installed programs, any hidden partitions, and your data.
Other types of backups are certainly better than nothing, and it's incredibly important to back up at least your data, but for the kinds of issues we're about to consider, it's a system image backup that will save your bacon.
Vulnerabilities make you vulnerable
Once vulnerabilities are discovered in software, if malware gets on your machine, it now has a known way to exploit that vulnerability and wreak havoc.
Depending on the specifics, you may or may not be able to remove the malware through traditional means — for example, by using an anti-malware tool. Even then, once your security software says the malicious software has been removed, there's still no way to know with 100% accuracy it's correct. Malware's #1 job is to hide, and there's really no way to know your security software saw through all possible deceptions.
Short of reinstalling your system from scratch, restoring from an image backup taken prior to malware's arrival is the only way to know for sure the malware has been removed.
So, whenever I hear the phrase new vulnerability discovered, I immediately think "Back up!" — and use that as an opportunity to remind everyone of what I've just described.
Read-only vulnerabilities are gateways to more
Here's one way a backup can rescue you.
Some vulnerabilities only enable reading of protected memory areas. All they do is read data, so they can't damage anything, and you won't lose any data — right?
Consider the following scenario:
Malware infects your machine.
That malware uses some vulnerability to read otherwise protected operating system internal memory.
What that malware finds is information that allows it to request and be granted administrative privileges on your computer.

1

With administrative privileges, the malware can read, write, encrypt, delete, or destroy whatever it has a mind to.
The vulnerabilities don't directly harm you; they enable the malware's ability to harm you.
Again, a backup protects you from the majority of that harm.
Updates can cause problems
Another scenario in which backup will save your bacon can occur around Microsoft updates. What's frustrating to everyone involved is that Microsoft's track record of providing stable updates is sometimes questionable. A few users find themselves in this unenviable situation:
It's important you take all updates to protect yourself from malware that might exploit the vulnerabilities.
The update you take might "brick" your machine.
Point #2 should never happen — and it doesn't happen often — but it can.
A complete system image backup taken prior to the update will protect you from the update if the update goes bad. If you find your machine unresponsive after the update, you can restore the backup image and wait for the update to be … updated … so it's no longer problematic.
Yes, absolutely, it's extremely frustrating if this happens to you. But it's important not to let the fear of updates prevent you from updating. A complete system image backup is your fear-reducing safety net.
It can't get any worse than this
An image backup represents a snapshot of your entire computer at a point in time — a snapshot you can revert to should anything untoward happen.
When you can always revert to that snapshot of your machine, no matter what happens from that point forward, it can't get any worse. If it does, you revert.
That's why any time I'm faced with risk, I back up. Be it installing major updates, performing clean-up and/or repair operations, replacing or upgrading hardware, or just making changes to the work you keep on your machine, a backup is your safety net.
Do this
Back up.
Back up often.
Sooner or later, you'll be very, very glad you did.
And it'll always be part of my response. :-)
Also, part of my response? Subscribe to Confident Computing! Less frustration and more confidence, solutions, answers, and tips in your inbox every week.
Podcast audio

Download (right-click, Save-As) (Duration: 8:06 — 7.7MB)
Subscribe: RSS
Footnotes & References
1: While the operating system wouldn't keep the administrator password lying around in easy-to-read plain text, we can probably assume that malware poking around in the operating system's protected memory could find something it could use to this end.