It's not a pleasant thought, but you should plan ahead.
What happens to all your carefully backed up data if your house burns down?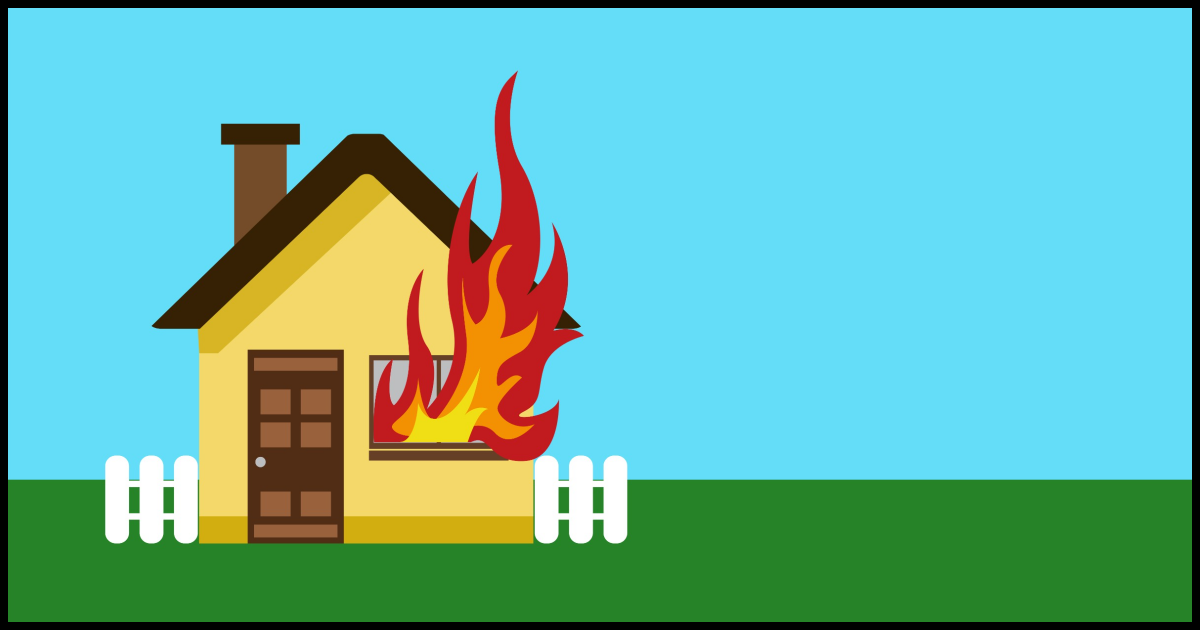 Backing up is important, and good on you if you're doing it.
The problem, of course, is that you may not have backed up "enough" — or rather, you haven't backed up far enough away. It's too common for everything in a home to be destroyed all together all at once.

Preparing for the worst
Backing up your data is important, but it's not enough. You should also store backups in an off-site location such as a cloud service or a second physical location.
Backing up
In an article entitled "Are You Ready for Your Computer to be Stolen?" I discuss the needs for not only backing up but encrypting your sensitive data. Losing it is one thing, but having sensitive personal data in the hands of a thief is just as scary, if not more so.
So by now, you're backing up regularly and keeping those backups in a safe place, right? Like I said, good on you. You're ahead of the majority of computer users.
But that safe place: is it in your house? In the same structure as your computer?
What happens to all those backups and those computers should your house burn to the ground? Or a flood damages everything? Or a mudslide buries it in goo?
Backing up isn't enough
You need to store copies of your backups off-site. — somewhere physically different than your business or computer's location. That way if the worst happens, you still have your data safely backed up.
Somewhere else.
It doesn't have to be hard. For years, my wife ran a retail business where I also maintained the computer equipment. I purchased two identical external drives — one for home and one for the business. Each night, data was backed up to those drives.
Then every so often, I'd swap the drives.
That way not only was my home data backed up off-site at the store, but the store's data was also backed up off-site here at home.
It's gotten easier
Today, I don't do that. Not only is my wife's business long gone, but there are more effective alternatives.
Services like OneDrive, Dropbox, Google Drive, and many others provide online cloud storage that, while not marketed as such, are perfect off-site backup solutions. Not only is your information stored on their servers (often in multiple data centers around the world), but you can also set it up to happen almost automatically by simply saving your files in the corresponding folders on your machine.
Cloud services aren't a solution for full-image backups due to the sheer size of those images, but they're a perfect addition to your overall backup strategy.
Greater distance means greater protection
Offsite backup is at the extreme end of an interesting rule of thumb when it comes to backups. The further your backup is away from the original, the greater the protection it provides.
A backup copy of a file on the same hard drive in your machine protects from accidental modifications and deletion.
A backup copy on a separate internal drive protects from that plus many types of drive failure.
A backup copy on an external drive protects from that plus most types of machine failure.
A backup copy on a completely different machine in your home protects against all that plus problems that could affect both machine and all connected drives, such as malware or power issues.
A backup copy stored in another physical location, including the cloud, protects from everything above, plus a complete loss of all equipment in your home.
It's not pleasant to think about, I get that, but it doesn't have to be difficult to set up, and you can be protected from the worst.
Do this
Consider your backup strategy. Either use cloud synchronization tools like OneDrive, Dropbox, or similar, or another solution of your own devising, but ensure that you're appropriately prepared to recover from the worst. Hopefully, you'll never have to.
Consider subscribing to Confident Computing! Less frustration and more confidence, solutions, answers, and tips in your inbox every week.
Podcast audio

Download (right-click, Save-As) (Duration: 7:07 — 5.1MB)
Subscribe: RSS