You may be disappointed.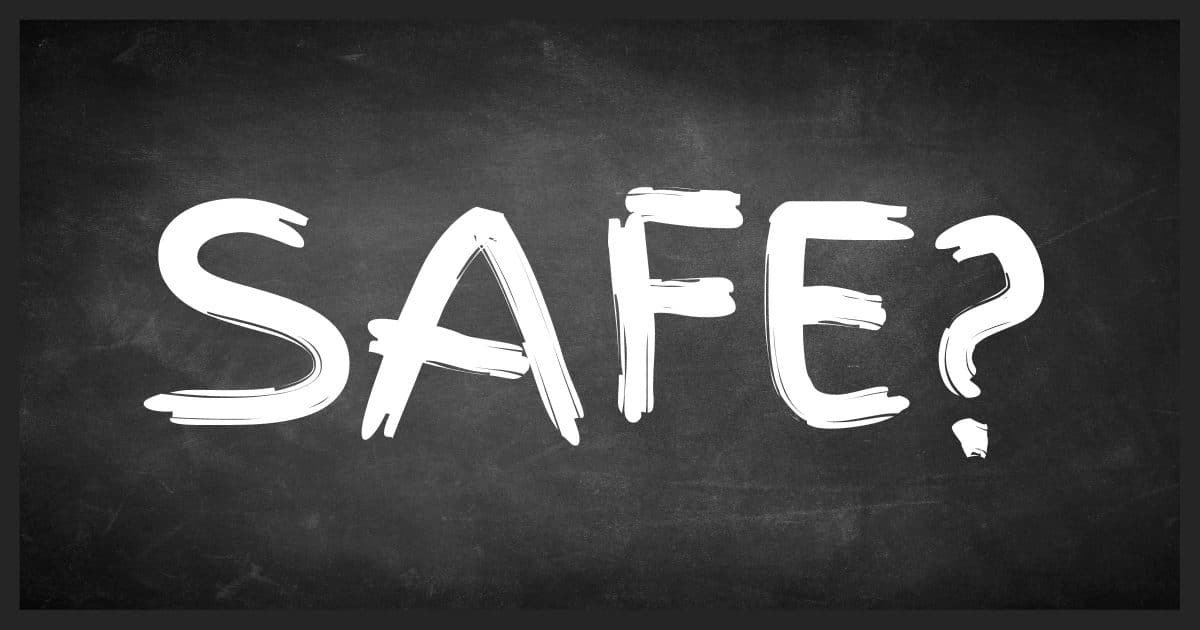 There is no such thing as absolute safety. But there are definitely steps you can take to be as safe as possible.
Question: I did all the things you said to do. Am I safe now?
This is a variation of an extremely common response to some of my answers.
You want to know if you're safe. I get that.
You won't like the answer.
Am I safe?
"Am I safe?" can only be answered "No," because absolute safety is not possible. Instead, as you use technology and navigate online, focus on what it means to be as safe as is possible.
No such thing
There's no such thing as "safe" on the internet.
Absolute safety doesn't exist.
You may be safer than before, or you may be less safe, but there is no pinnacle of safety that allows you to say "Now I'm done. I'm safe."
That is true for many reasons; here are five of them.
Can't prove a negative
I can't prove your machine isn't infested with malware. I can't prove my machine isn't infested with malware.
Even though you and I have done all the things — all the right things, even — to keep ourselves secure and safe and free of malware, there's no way to prove that we were successful.
Logicians would tell you that you can't prove a negative. I would tell you that malware is all about a race — a race between malware creators and anti-malware tools — and that the creators are always in the lead. There's always something new that your anti-malware tool hasn't yet been updated to catch.
And there's no way to prove that it's not already on your machine.
The state of your machine
Even after addressing all the things to deal with a problem, it's very possible your machine has other things going on that would render it more vulnerable than you and I might realize.
The steps you take to resolve a problem might be appropriate if your machine is in good working order, but they might also be completely ineffective if your machine has other, underlying problems. Once again, there's no way to know, with absolute certainty, that that isn't the case.
For example, you might successfully remove all the keyloggers in your system without realizing there's a hardware keylogger that would never be detected by the steps you've taken. Or perhaps your wireless keyboard is using an older transmission protocol that's not appropriately secure, and thus is easily captured from nearby equipment without ever touching your computer.
Those kinds of "underlying problems" can easily mean that you're not safe no matter what you do.
Following instructions
I try to make my instructions as clear as possible, but I know I don't always succeed.
Many manufacturers make what I kindly refer to as a "questionable" attempt at making their instructions clear and easy to follow. The same is true wherever you find answers to your questions.
Even the clearest instructions are pointless if they're not followed carefully.
And once again, I can't tell if you've followed the instructions properly, or if the instructions you followed were appropriate.
I could be wrong
I make mistakes. Even if I understand your situation as best I can and provide information that's as up-to-date and as correct as I can possibly make it, I could be wrong.
I'm fallible. Even if there were such a thing as perfect safety (there isn't), I wouldn't be so presumptuous as to claim I could lead you to it.
It could be something else
I've often commented that computers, software, and the internet are all so complex and convoluted that it's amazing they work at all.
Seriously. It's a daily miracle.
But given that things are as complicated as they are, it's silly to suggest that there might not be something else lurking in the shadows to compromise our safety.
Is safety futile?
No.
Striving for safety is critical.
"Am I safe?" is an absolute statement with no room for anything else. It's completely impossible. It's a pointless question.
Questions like "Am I mostly safe?", "Am I 95% safe?", "Am I safer than I was before?" are all realistic and valid.
"Am I as safe as I need to be?" is perhaps the most important question of all.
The answer to that question determines whether you can use your technology with confidence or if you need to take additional steps to improve your safety and security. The answer depends on how you use your technology, what steps you've taken to be secure, and whether or not you feel you're experiencing any security-related issues.
Podcast audio

Download (right-click, Save-As) (Duration: 6:32 — 5.8MB)
Subscribe: RSS