The most common reason can be hard to see.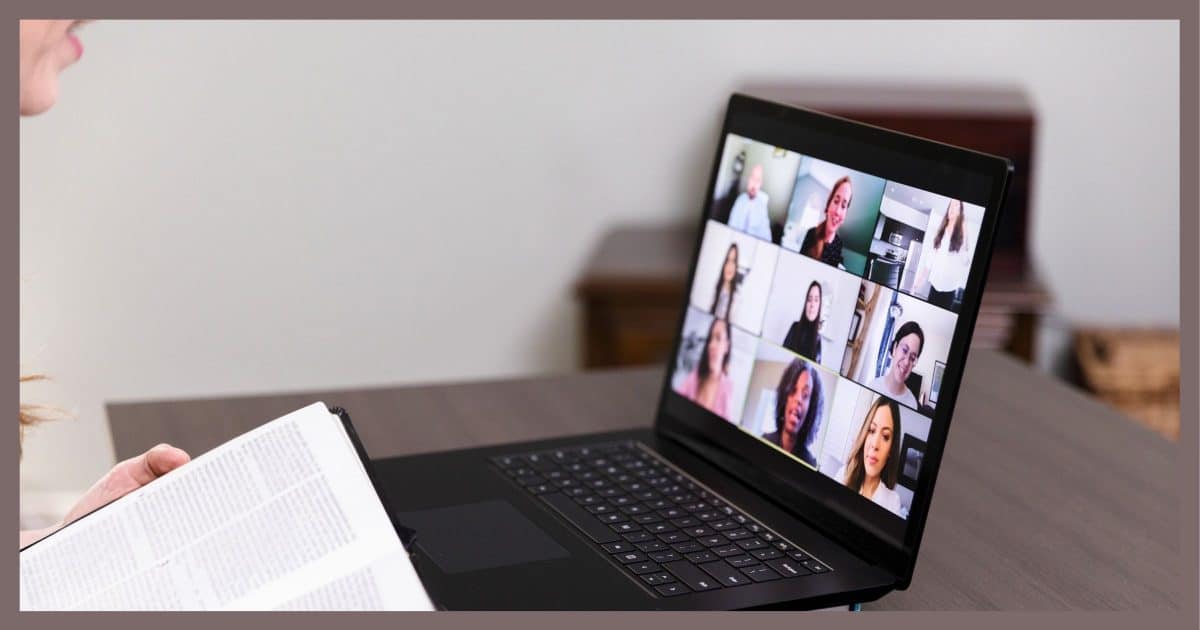 Video break-up on video calls and conferences is common. There is one common culprit, but it can be difficult to diagnose.
Question: My wife uses Zoom for coaching pupils. At random intervals the picture would blur and then revert back to the usual picture. This is annoying as my wife uses a whiteboard for coaching and the pupil cannot then read it. Have you any ideas what may be causing this, and how to prevent it? The computer is a Dell Inspiron 3470 running on Windows 10 and using an Acer S240 monitor with a Logitech C920 webcam.
Yes. Yes, I do.
Once you realize it, seems pretty obvious. But it's super easy to overlook.
And even knowing it, it can be difficult to diagnose.
Video break-ups
If Zoom (or any video conferencing tool) is breaking up periodically, it's probably because it's unable to transmit video fast enough. That could be because your internet connection is too slow, or other programs are attempting to use your internet connection at the same time. In the latter case, it could be other programs running on your PC, or other computers or internet-connected devices in your home. Review what's connected, what's running, and what has the likelihood of periodically transferring large amounts of data across the internet connection.
Quality vs. speed
Zoom and other video conferencing services, as well as video streaming services, use protocols to transmit video using relatively slow to exceptionally speedy internet connections. The way they do this is by varying the quality of the video they deliver.
Higher-quality video requires more data, which means slow connections may not be able to keep up. By reducing the quality of the video, less data need be transmitted, and the slower connection can work — the video just isn't as crisp and clear.
Most of these protocols constantly evaluate the speed of the connection. If data transfer appears to slow down, the protocol switches the video player to a lower-quality video on the fly.
If you're watching a video with a good connection, the switch can appear as a sudden blur that may or may not slowly get better for a while, and then suddenly return to the higher quality you started with.
But if you're on a good connection, why might it switch at all? Competition.
Internet connection competition
Everything sharing the internet connection provided by your ISP competes for bandwidth or speed.
Let's say you pay for a 100/20mbps connection. That's 100 megabits per second down (data transferred from the internet to your devices) — and 20 megabits per second uploading from your devices to the internet.
If you have two programs downloading something large, the effective connection speed for each is halved as they use the same connection at the same time. That 100mbps connection becomes a 50mbps connection for each.1
The situation is worse if you're uploading. If you have two programs uploading something at the same time, the effective speed is also halved. That 20mbps upload speed is suddenly 10mbps for each.
Guess which way your wife's video stream is going?
You're uploading.
It's about more than your computer
The first thing many people do is try to see what's happening on their computer. Their first thought is that some other program on their computer is actively using the internet, so it must be at fault.
It's not a bad thought. Examining what your computer is up to is a good first step.
And it's not enough.
Everything connected to your internet counts. That includes:
Your computer.
Other computers.
Your mobile phone(s).
Tablets.
E-readers.
Smart speakers.
"Internet of things" devices like doorbells and security cameras.
In some cases, even your "landline" counts, as it's being provided by the same company, over the same wires, as your internet connection.
Everything counts.
Diagnosis
Diagnosis can be difficult.
Knowing that everything connected to your internet could be partly responsible for your Zoom call not having "enough" internet speed to transmit your video clearly, it's time to consider what those culprits could be.
Sadly, I can't give you a straight answer because it varies so much from situation to situation.
Personally, I've noted that when I run into these problems, it might be because Dropbox, or OneDrive, or Google Drive (yes, I run all three) has suddenly decided to synchronize, and there's a large update to be transmitted across the wire. Similarly, if my wife is downloading something on her computer, that impacts the speed available to my own. And if my video doorbell detects motion and needs to upload that video, it's competing with my video stream as well.
Those are just a few ideas. The trick here is to carefully consider all the different devices sharing your internet connection and what they might be doing at the time you experience these problems.
Particularly during class time, it might be wise to turn off or disconnect the most likely offenders.
Podcast audio

Download (right-click, Save-As) (Duration: 8:34 — 9.4MB)
Subscribe: RSS
Footnotes & References
1: The calculation is significantly more complex than that, but for the purposes of this discussion, the concepts apply in general.