So many do. So many try. So many fail.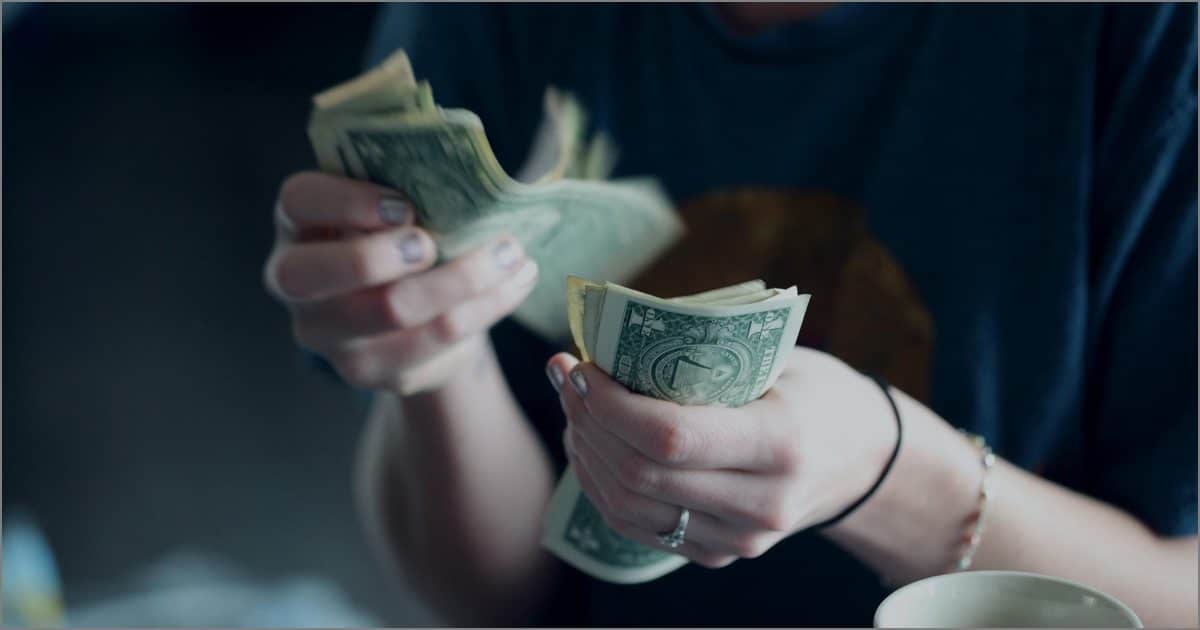 Making money online sounds like a wonderful opportunity. It is, if you have the personality for it.
Question: Is there a way you know that a person can make an income on the computer, without being a computer nerd?
This is a tough question without a simple answer.
But it's also a very common question, and, I expect, a common unspoken thought, especially in recent months.
I mean, to sit at your desk, use your computer and make money … sounds wonderful, right? I do it myself.
It's possible, but…
Making money online
The offers that reach out to you promising online riches are typically scams — or at least not everything they're hyped up to be. Throw them away. Making a living on the internet depends on you, your skills, and your passion. There are no easy, quick-fix secrets to making lots of money quickly. Content and information sites, consulting services, and even selling physical products are all examples of online businesses that people have made work. But it is work.
Those offers? Chuck 'em
First, throw out any offers you receive offering to pay you to work on the internet at home.
I'll say it again: throw them away. Now. Without a second thought.
I don't care if it's filling out surveys, clicking ads, or something else, those that reach out to you are, much more likely than not, scams. In particular, those that ask you for money upfront for training, supplies, or some kind of prep work are almost always some kind of fraud.
Their goal is not to make you money, it's to take your money. And, sadly, many people in desperate situations fall for them.
There may be a few good offers, but there are so many scams, you must ignore the entire category to stay safe.
It's all about you
Making a living on the internet depends on you, your skills, and your passion.
Technical knowledge about the internet isn't as important as you might think. What is important is passion, patience, a deep willingness to learn, and persistence.
Passion. People are most successful following their passion. Nowhere is that more true than online. I do what I do because I love technology and helping people. It started out as a hobby and become very successful. By aiming at your passion, whatever that might be, the other requirements (patience, learning, and persistence) become easier to accomplish and maintain. The most common problem is that most folks don't really know their passion, or if they do, they don't believe they can make money from it.
Patience. If you're easily frustrated by computers, this will not serve you well. Computers are computers; they (or you) will screw things up. Sometimes online systems make NO sense, but you'll need or want to use them anyway. Suck it up, find a way to prepare, and make peace with it. If you can get to the point of enjoying it, you'll have a much more successful online career.
Patience with the process. There is no such thing as "get rich quick" or "make money fast". There are few overnight millionaires online — the great majority were years in the making, putting themselves in front of opportunity when it came along. It took Ask Leo! years to come close to making a salary (and that was after 20 years of industry experience to prepare ). Most online opportunities take time.
Willingness to learn. If your reaction is "It's too overwhelming, I can't learn all this", or "I'm too old", or "Computers are too hard", then a) YOU'RE WRONG, but b) you might as well give up now and get a traditional job. The people who succeed believe in themselves and enjoy learning new things every day. They're sponges, and they're having a great time doing it.
Persistence. The growth curve will not be what you've been led to believe by the "make money overnight!" crowd, and you'll have a lot to learn along the way. You need to stick to it for the long haul. Be prepared to continue to learn, learn from mistakes, and learn from others. Make sure you're on target and invest time and energy in whatever you're doing.
There are no easy answers. It is a big investment. But it can pay off.
So much potential
I have a friend who has a brick-and-mortar service business, with a good — I'll even say above average — online presence. They're a respected authority in their niche, both nationally and, to a certain degree, worldwide. They not only perform a direct service in that niche but also offer classes in that niche to students who travel from across the globe to attend.
There is a huge opportunity for this person to make money online by offering information and products related to the niche. They could probably double current earnings by allocating maybe 10% more time to the online business. But continuing to teach in person is a passion not to be ignored.
Double your money for a 10% investment of only time — everything else is already set up to succeed.
Yet the persistence isn't there. The desire, the patience to a large degree, the willingness to learn, and most certainly the passion are all in place. But without persistence — without the commitment to seeing it through — this opportunity goes by the wayside.
More internet businesses fail than succeed, and I'm convinced it's usually because one or more of the essential characteristics I've outlined — passion, patience, patience, a deep willingness to learn, or persistence — is missing.
It can work
With all that as a rather gloomy setup, I'm here to tell you that it absolutely can work. I and others are proof.
But like all successful ventures, it's hard work.
The fact that you might do it at home, and all you appear to be doing is typing at a computer, makes no difference. I'll say it again: if you're going to be successful, it's hard work.
Internet-based solo opportunities boil down to:
Content and information sites. Sites like Ask Leo! are authoritative on a subject for which people are looking for help or information. Sites often sell eBooks, checklists, videos, audios, and more. Larger businesses also sell online webinars and in-person events. Tech is an easy example, but it applies to a gazillion different markets and niches — you'd be shocked. (Critical: it needs to be what people are looking for, not what you think people should be looking for.)
Consulting services. As communicating over the internet has become easier and easier, many consulting services, ranging from business assistance to personal growth gurus, have become successful online.
Selling physical products. This is perhaps the most difficult, because of the logistics. My wife and I once ran a doll shop, and over 14 years our business shifted from 90% in-store to 90% online.
You'll often see businesses doing all of those in some form or another. Usually one is the primary revenue stream and the others support it.
More resources
One approach is to set yourself up as a contractor or freelancer and take on individual projects in your area of expertise. Sites like Upwork connect freelancers looking for work with clients needing work done.
Several years ago, I ran across the book called The Millionaire Messenger. While its title is a tad over the top, I felt drawn to its message, because at its heart it describes a process that closely matches what I do, and what lead to Ask Leo!
Finally, a bit of wisdom from my good friend Tim at Ask The Builder. He says people go to the internet for one of two reasons: pleasure or pain. They're either seeking pleasure, distraction, and entertainment, or they're in pain and seeking something that will take the pain away. The latter category is where the opportunity lies. If you can position yourself as a credible, reliable resource that can remove someone's pain, they will come knocking at your virtual door.
Postscript: one more resource
This article is based on an email I wrote several years ago to a friend who asked this question. In reviewing it for publication, I realized I'd left out something else important to help you be successful: a group of peers.
Shortly before Ask Leo! started, I joined a mastermind group for internet entrepreneurs. The beginnings of Ask Leo! can be traced to ideas raised in that group. The very first Ask Leo! question was submitted by a member of that group.
Surround yourself with people smarter than yourself. Learn from them. Listen to them. Take advice from them.
Find people who are already doing what you want to do, and do what they do.
It's still hard work, but your chances of success increase dramatically when you have knowledgeable help you're willing to learn from.
Podcast audio

Download (right-click, Save-As) (Duration: 9:03 — 9.3MB)
Subscribe: RSS