The Mail program that comes with Windows 10 is not a particularly feature-rich program, but for many people, it's more than enough.
One scenario it does handle is having multiple email accounts. While you may have it set up for the Microsoft account you use to sign in to your machine, you can use Microsoft Mail for additional email accounts from other providers.
I'll walk you through the short steps to add an account.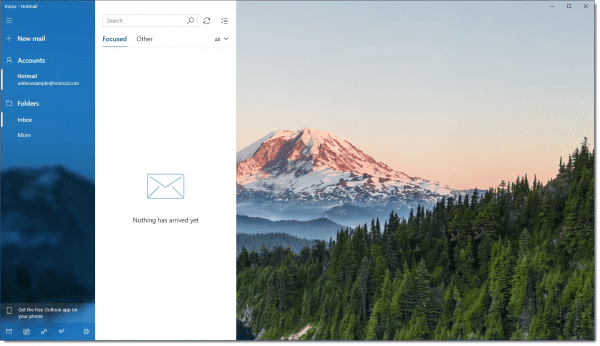 Adding an account
Click on Accounts in the left column. This will open a sidebar on the right listing current accounts.

Click on Add account on the right. This will bring up a list of commonly-used email services to select from.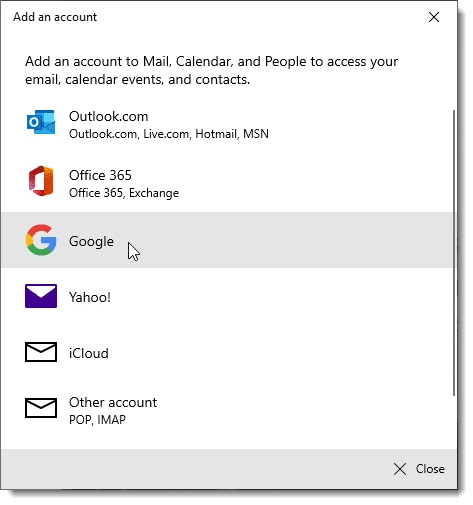 If your service is not listed, use "Other account". You'll need the POP3, SMTP, and IMAP configuration information provided by that service; check with their support site for the settings needed.
For this example, we'll add a Google Gmail account.
This will bring up a sign-in box specific to the email service — in this case, Google. It may include multiple steps, including two-factor authentication if you've configured it in the account you're adding.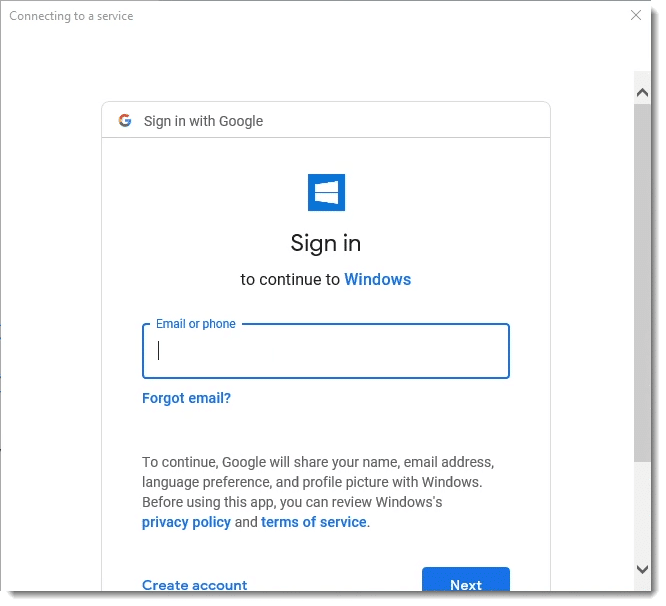 Once you've entered your credentials for the account you're adding, it should appear on the left-hand side.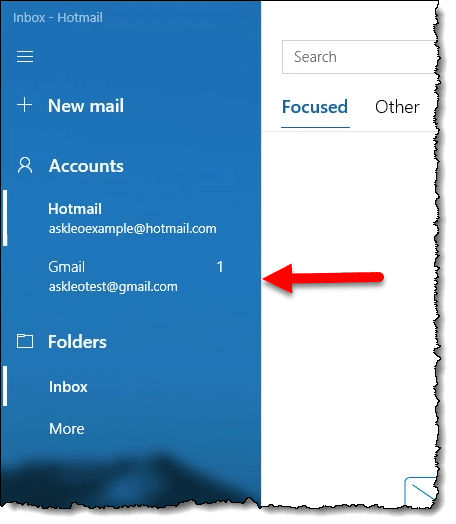 Click on the account you wish to use, and the list of Folders will be updated to reflect the folders for that account.
Now you can send and receive email using either account, all while remaining in the Windows 10 Mail program.
Podcast audio

Download (right-click, Save-As) (Duration: 2:07 — 2.3MB)
Subscribe: RSS
Related Video