When I click on a search program or email site, I see "infospace" first before the site. It slowed my computer down somewhat. I've had it removed but it always comes back. How can I get rid of it forever?
Infospace is actually a search engine that's got a pretty good reputation. I suspect what you're seeing here is some kind of intrusive adware that's associated with that same name.
There are several possible things that could be going on here. I want to walk you through some of the possibilities and what you should be looking at.

Adware & incomplete removal
I believe what you're looking at is adware, a form of malware that basically exists to push ads in your face or redirect you to websites that have ads. The first thing I'm going to have you do is run Malwarebytes Anti-Malware, a free tool. It has a very good history of removing adware.
You've indicated that you've had it removed a time or two, but it keeps coming back. I don't know how it was removed, but the very first thing that comes to mind when I hear this malware comes back is simply that the removal was incomplete. Malware can try very hard to prevent itself from being removed. Many will in a sense repair themselves if they find that portions have been removed. That repair of course is performed by parts of the malware that were left behind. In other words, an incomplete removal. For a while it can look like the malware has been removed. But after repairing itself, it reappears, as if by magic.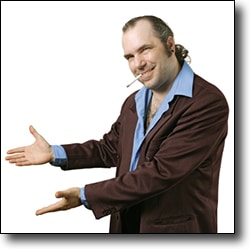 The only real solution to this is to use tools that really do remove it all, or research specific manual removal instructions for the particular form of malware that you're fighting. Eventually, tools like Malwarebytes actually do clean things up completely. Make sure that you're always running the latest version; they play a little game of catch-up with the malware creators. Malware creators are constantly changing their software to avoid detection and tools like Malwarebytes are constantly changing their software to detect all those changes.
It could be you
"

There's nothing built into your system to prevent you from shooting yourself in the foot.

Now I don't mean to offend, but the other problem might be you.
One of the scenarios that I see too often is that people will do something that causes malware to be installed on their machine. So then they find it; they remove it; they go through all of the right steps to stay updated and get their anti-malware tools running and so on.
Then, they go back and do exactly the same thing that caused the malware to be installed in the first place.
There's simply no way to protect you from … well … yourself. There's nothing built into your system to prevent you from shooting yourself in the foot.
So, I would also caution that you be careful and particularly watchful of your own actions. If you find yourself getting reinfected with the same malware over and over again, it could be a malicious website that you should stop visiting. It could be "foistware": software that installs itself as you install something else. Fortunately, foistware is easy to weed out at the source: make sure to always check the Advanced/Custom install options whenever you're installing anything, particularly downloads from the internet.
And of course, malware could be in email attachments that you feel you have to open. A lot of malware is being distributed right now in the form of email attachments. If you're not 100% certain about an attachment that you received, don't open it.
Stay up to date
Finally, remember to keep your anti-malware tools updated: firewall, anti-virus, and anti-spyware. It may be one package or multiple packages, but keep all of them as well as Windows itself and your applications up to date. One of the ways that malware spreads is by exploiting vulnerabilities in these various tools, and one of the things that keeping them up to date does is remove the known vulnerabilities so that there's nothing to exploit.