Many people (myself included) were surprised to find that after updating Windows 8 to 8.1, their login had changed from the traditional machine or "local" account to a Microsoft account that was requested as part of the upgrade installation.
There may indeed be many pros to using a Microsoft account, but the upgrade definitely made it look like a required change.
It's not.
Fortunately for people like me who prefer local machine accounts for a variety of reasons, it's quick and easy to revert.
A quick animated overview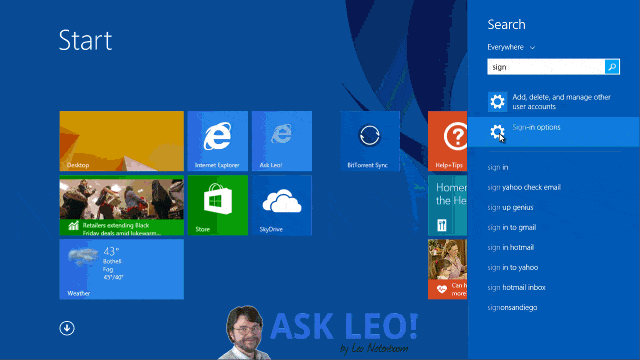 That Microsoft account
At some point during the 8.1 upgrade process, you'll have been ask to first provide your machine account password (to prove you are the machine owner and therefor authorized to perform the upgrade):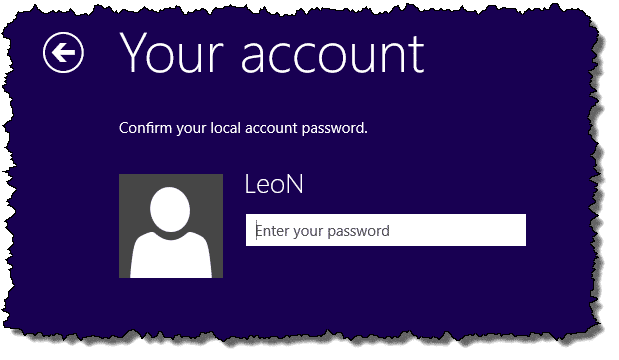 Then, you'll be asked to provide a Microsoft account: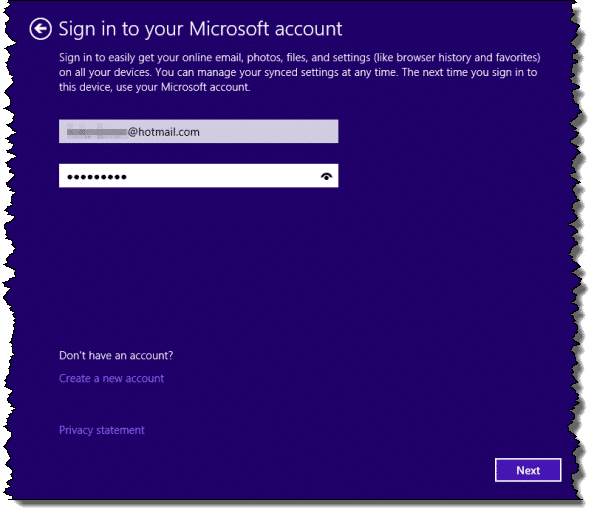 Nowhere does it state that this is optional. In fact, it strongly implies that it's required.
There are steps that you can take to avoid this. I've heard of both disconnecting from the internet, as well as selecting "Create a new account" and then canceling that. What happens more often is that people enter in their Microsoft account credentials not realizing the implications referred to in "the fine print" later on.
That implication is that when the upgrade is completed, you'll now need to login to your computer using your Microsoft account instead of your machine account as you had previously.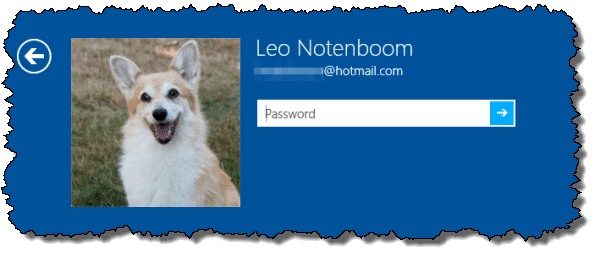 Switching back
At the tiled Start screen, just start typing the words "sign in".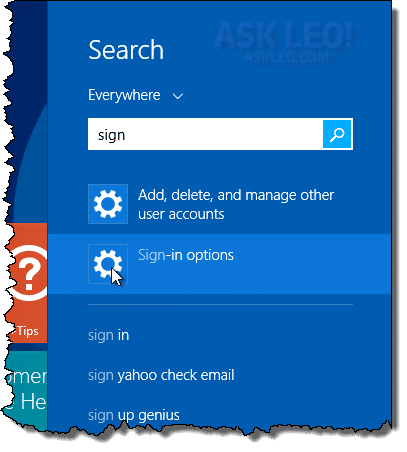 This will invoke Windows search and quickly reveal an item called Sign-in options. Click that.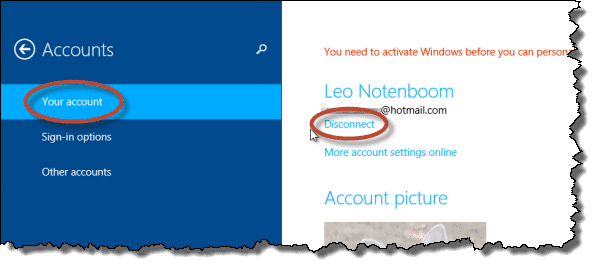 On the resulting page, make sure to click on Your account and then click the Disconnect link underneath your Microsoft account email address.
You will then need to confirm your Microsoft account password (again, to confirm that you are the rightful owner). You'll then be taken to this page: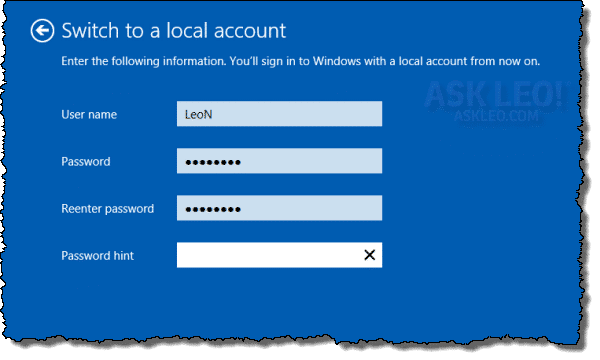 Enter your previous local account's login name and password. This will revert the machine to using your local account to login from here on out.
Video
Here's a short video also documenting the process: