Why are there no sites at which computer programs and hardware get a truly honest review? I would be willing to subscribe to such a site, rather than having to depend on reviewers who are biased about products or services which generate revenue.
I feel your pain.
When I try to evaluate something, I, too, go looking for the reviews and evaluations of others to help direct what details I should be looking at. I, too, find it difficult to find sites and collections of reviews I trust.
While I don't think your subscription idea will work (I'll explain why), I'll review why I think we're in the state we are, and what I do when looking for honest reviews myself.
Money matters
You certainly hit one on aspect off the top: money.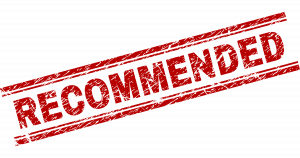 I can tell you from personal experience that running a site costs money — more than most people think. That money needs to come from somewhere.
So-called "affiliate sites" are sites which promote specific products and get a percentage of the sales price when people make a purchase. Many are clearly sales sites with promotional information about exactly one product. Unfortunately, others try to look like objective comparison sites, except that the "winner" of their comparison is the product for which they'll make money.
Sometimes, such comparison sites aren't affiliate-related at all, but are sites sponsored by the winning product.
Even when not biased by money, through, objective reviews are still hard to come by.
Opinions: everyone has one
It's important to realize that reviews, even honest ones, are opinions. And when it comes to opinions, not everyone agrees.
Consider someone reviewing Windows 10. I hear from people who love it, and I hear from people who loathe it. Assuming either side put together a review site detailing their experiences, who would you believe? Who should you believe?
Each side believes the information they present to be completely objective and truthful — and yet they may completely contradict the other.1
Both are "honest", but whether or not you'd consider them helpful is questionable.
Subscriptions aren't a solution
Once again, based on my personal experience, the subscription model is hard; it's much more difficult than most people think. While Ask Leo! has a number of patrons, for which I am eternally grateful, it's still not enough to cover the expenses of the site.
On top of that, most people looking for a review of something aren't looking for more than one. This means if they find the review they're looking for, they're done — they don't need to subscribe to get more in the future.2
It's awesome that you'd be willing to subscribe to such a service, but in my opinion, you're in a small enough minority that I wouldn't see building a site or business around the kind of technology recommendations you're looking for as viable.
Honest reviews & what I do
There are plenty of "honest" review sites out there, though you must keep in mind that every review is a biased opinion of some sort.
Personally, I find the forum-based reviews most helpful. I can get a cross-section of opinions and weigh them each on relative merits, ranging from their willingness to substantiate their opinions with data to their ability to state their opinion clearly and concisely.
The problem is that it requires work. It requires more effort to get an understanding of what reviewers think is important, what their biases might be, and whether or not their opinion is worthy of merit. That's all necessary prior to deciding whether or not to take a review seriously.
Most people aren't willing to do that work. They would prefer a single source they can trust without taking additional effort.
I don't know of such a source.
When I review
You may notice I don't do many product reviews. For the few I do, I try to be as objective as I can be.
And yet, I also need pay the bills, so I absolutely use affiliate links or other forms of compensation when they're available. My process boils down to this:
Pick a product, decide to review it, and do so.
See if they have an affiliate program.
I don't decide whether something is worth reviewing based on my ability to make money with it.3
The question is this: those are just words. Do you believe them? Should you? I have detractors who absolutely don't. More to the point, should you believe any site that claims objectivity?
And is it even wrong for a site to present honest reviews across only products that provide some form of compensation?
There's no simple answer. It's not a yes or no question. What's needed is healthy skepticism, and ideally, confirmation from multiple sources before relying on anyone's opinion, regardless of their motivation.
And, yes, that means more work.
For full disclosure, I'd encourage you to read my Product Reviews, Recommendations and Affiliate Links Disclosure page.
Podcast audio

Download (right-click, Save-As) (Duration: 5:40 — 6.1MB)
Subscribe: RSS
Footnotes & References
1: If this sounds dangerously close to politics, it's because it is. Religion, too. Each side believes with complete certainty that they're being objective and honest, and yet can be in complete disagreement with "the other side".
2: This is actually true for my question/answer model as well. The vast majority of site visitors come, get an answer, and leave, never to return — until, perhaps, their next question.
3: Macrium Reflect is a good example — they have no affiliate program. I ended up adding EaseUS Todo to my recommendations as a less costly alternative for folks, and only after doing so did I find that they have an affiliate program.