Following your advice, I use a password manager so I can use long, secure passwords and simply copy-paste into websites. Recently, however, it seems more sites use a technology that prevents this. The temptation now is to use shorter passwords, making them less secure so copying and typing them is easier. Why are sites doing this?
I haven't seen a site that actually prevents pasting a password in the Password field, but I definitely have seen sites that either intentionally or unintentionally make password managers more difficult to use.
It's backwards thinking, if you ask me.
Why do sites do this?
I honestly don't believe that most sites do this on purpose. It's a side effect of whatever new technology they happen to be using to ask for passwords – and often that newer technology just isn't something that your specific password vault software knows how to handle.
There are some sites that actually do this on purpose. That raises the level to something more than just annoying.
Basically, they don't want you to save your password anywhere but in your head. They see saving your password in any way as a security risk. The problem is that it leads to shorter and less secure passwords … as you've pointed out.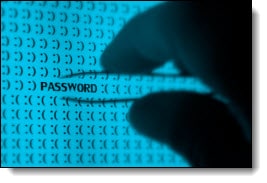 Whichever it is, I use LastPass and I do the following:
Open the information that I have on that site in LastPasse's vault.
Make the password visible.
Select and copy it to the clipboard.
Return to that site and paste it in.
I personally haven't run into a site that doesn't allow me to paste in the password. It's a bit of a pain, but once again, it's much less of one than having your account stolen.
Often, password managers will update their technologies to be able to handle the latest and greatest things that sites happen to be using. So do make sure that you are up-to-date.
If you're encountering a site that actually prevents you from pasting something in the Password field, complain to them. Explain your logic. Tell them what it is you are doing and why what they are doing is actually leading to people using less secure passwords.
Please DO resist that temptation to make shorter, less secure passwords.