Leo, sometimes when I attempt to connect to my local coffeehouse's Wi-Fi, I can connect to a strong signal that has limited or no connectivity but others in the house are connected with no problem at the same time. The shop owner's not willing to reset the router because it might take down his credit card machine or other patrons – all perfectly logical. Anyway, is there a setting in my laptop that might improve this situation? Rebooting does not help. Disabling wireless and restart does not help. I'm using Windows XP Pro, Service Pack 3 with all updates.
Wireless N internal, and external N via USB. Both have failed (I'm not trying to connect them at the same time.) As did wireless G on another of my laptops also fail even though several other patrons are connected okay under the same wireless. I seem to be the only one having this problem but the problem is intermittent. Sometimes I can connect okay. Why would some be able to connect while others not, all at the same time?
Unfortunately, there's not a setting on your computer that's in your control, that I'm aware of, that would fix this problem. I do have some ideas, but the bottom line is that you really have to try and try again until it works, since you are able to reach full connectivity some of the time.
I just don't really have any magical answers that are just going to make this problem go away for you.
If at first you don't succeed…
My first recommendation in situations like this would be to turn off your Wi-Fi interface and turn it back on again. (It sounds like you've already done that).
In some cases, you would right click on a network icon that represents the connection and click on "disable"; wait; and then right-click on it again and select "enable". On other machines, you may have a taskbar notification area icon that you can use for this. Some machines even have an external physical switch you can use.
Either way, the old "turn it off and turn it back on" again trick is still the best that I know of in situations like this.
All circuits are busy
So, what's happening?
As you said, limited connectivity means that the physical connection has been made; your laptop is indeed connected to the local Wi-Fi router. However, no IP address has actually been assigned to your computer by that router; that's why you can't get to the internet.
Now, I suspect one of two things is going on here, and they're both related to that router.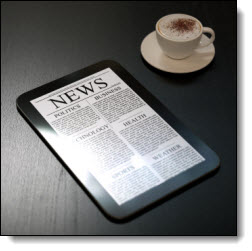 The first possibility is that the router could simply be overloaded. If there are a lot of people connected, the router could just be working too hard to get around to assigning an IP address to your laptop. A cheap router could be to blame, but I couldn't say one way or the other without knowing the exact model of router that the coffeehouse is using. For example, as I sit here in Starbucks writing this, there are perhaps a dozen computers connected. Even if two dozen were connected, a good router should be able to handle that kind of load. But I just don't know what kind of router your coffeehouse is using, nor do I know what Starbucks is using for that matter.
Second, it's possible that the router has been configured with a preset limit on the number of machines that it will allow to connect at the same time. So, perhaps it's over the limit. Unfortunately, that's not something I expect the barista or perhaps even the shop owner to know about. It's one of those things that was probably configured when the device was initially installed, and then forgotten by everybody except for the person who installed it.
So, ultimately, the only real answer I can give you in a situation like this is to keep trying. That's usually what works for me when I run into this situation. But to be honest, I haven't had this issue in quite long time. I suspect this is mostly because the places I'm visiting have good equipment, have good connectivity, and are set up to handle lots of people at the same time.