Related but different terms often used incorrectly.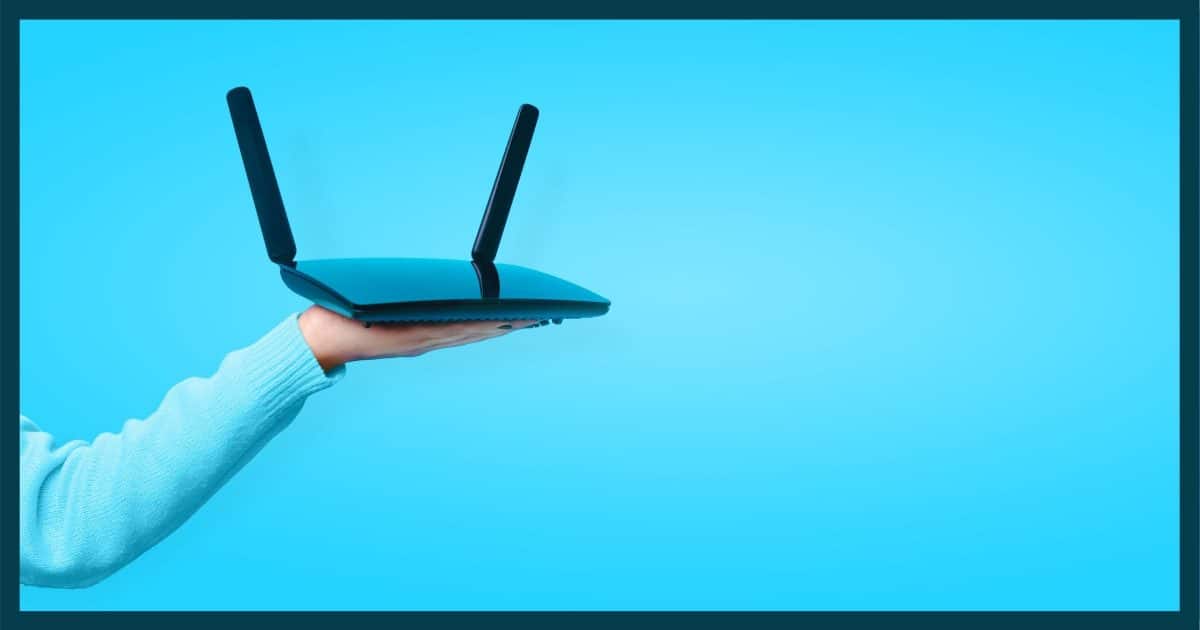 Terminology around routers and access points can be quite confusing. I'll describe each, how they relate, and why the differences matter.
Question: I've searched your archives and found articles on adding a router to a router. That's the same as adding an access point, right?
No, it's not.
And it's a common enough point of confusion that I want to clarify exactly what each is and why the difference might matter.
Router vs. access point vs. wireless router
A router is an intelligent device that routes data to and from the devices connected to it and often serves as a firewall and central connecting point to the internet.
A wireless access point provides wireless access to an existing network, nothing more.
A wireless router combines the functions of a router and a wireless access point into a single device.
Router
A router is a networking device that … well … routes.
Its job is to take data coming in one connection, or "port," and send it to a device connected to another port. One example is when it receives email from your email provider and routes it to your PC.
Routers are considered intelligent devices. They can inspect the data being transferred and change it. One example is when routers perform NAT, or Network Address Translation, which allows multiple computers to share a single internet IP address.
Note that I've not used the word wireless. The functions of a router have nothing to do with wireless networking, and many routers have no wireless capability at all.
Wireless access point
A wireless access point, or WAP, provides wireless access to a network.
That's all.
A WAP acts very much like a hub because it pays no attention to the data crossing it. Its job is simple: send everything that comes into the wireless connection to the wired connection, and vice versa.
Note that I have not used the word router in this description. A WAP is not a router and does not perform the functions of a router.
Wireless router
Here's where it gets confusing.
Because most people want both a router and a wireless access point, many manufacturers make devices that do both. They place two separate devices — a router and an access point — into one box.
It's typically referred to as a wireless router because it's a router with a wireless access point built in.
Unfortunately, wireless routers are also frequently referred to simply as routers. By now, you know that's technically incorrect. It describes only half of what's inside, and completely confuses the situation when you don't know which of the two — router or router-with-wireless-access-point — you're referring to.
Why it matters
If you have a router — wired or wireless — and you want to add to or extend your wireless network, you don't want another router.
You already have a router. You only need one router, and adding a second can confuse your networking.
What you need is a wireless access point.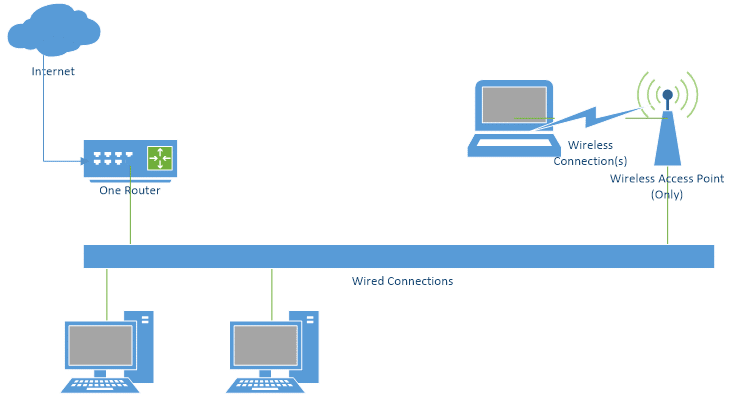 You connect the wireless access point to your existing router using a cable.
Here's the really confusing part: you could use a wireless router instead of a wireless access point. It would work — sort of.
Here's where it might or might not sort of work. The problem is the second router would act as a firewall, preventing machines on one side of it from seeing machines on the other side.
It would also cause what's known as "double NATing", where the technique a router uses to allow multiple computers to share a single IP address would happen twice, once for each router. Some things would work, but others would not.
Some wireless routers can be dumbed down to act as if they were simple access points. Whether that's possible and how you would configure it depends on the specific model of wireless router you're working with. Typically, it's more confusion than it's worth.
If you're just extending your wireless network or adding wireless capabilities to an existing network with a non-wireless router, an access point is what you want and all you need.
Do this
Make sure you understand what you have so you'll make the right choices when extending or upgrading your network.
These are the kinds of things I talk about often in my weekly newsletter. Subscribe to Confident Computing! Less frustration and more confidence, solutions, answers, and tips in your inbox every week.
Podcast audio

Download (right-click, Save-As) (Duration: 6:11 — 5.5MB)
Subscribe: RSS