This is a very old question, and it (and its variants) continues to be asked frequently.
As time has progressed and software has matured, the answer has changed in some fundamental ways. a discussion that once included anti-virus software, anti-spyware tools, and pop-up blockers has morphed into a simpler response.
From many, one
In years past, we had two classes of issues to deal with:
Viruses: software that attempts to damage or destroy computers and data, as well as replicate itself to other computers
Spyware: software that attempts to be stealthy, perhaps collecting data or altering your interactions with your computer
There's a high degree of overlap. In fact, there's such a high degree of overlap that these days we rarely consider the difference, and refer to them both as "malware" — short for "malicious software".
The same is true for the tools we use to stay safe. Where once we might have had an anti-virus tool and an anti-spyware tool, today we generally run "anti-malware" tools, or, perhaps more commonly, security suites from a single source that do both.
So the question got simpler: rather than wondering which of each we should be running, it all comes down to one: which one is best?
There's no winner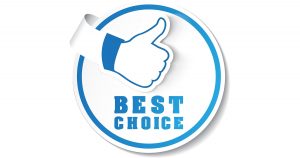 Unfortunately, it's become excruciatingly clear that there is no clear winner — there is no "one".
There's no single software package, no magical tool, free or paid, that will catch everything.
A person running a name-brand, respected security package on their machine can still get infected. Running a different name-brand package catches the infection and corrects it. Or perhaps it doesn't, and yet a third one does. Or the third one reports the infection but doesn't fix it — but it is fixed by yet another tool.
It's unfortunate and confusing for the average user. And most certainly frustrating.
I've referred to it as the nature of "the race". Anti-malware tool vendors are constantly playing a game of catch-up in a race against the bad guys creating new malware. Some days, tool "A" is the closest, and some days it's tool "B" — but the bad guys are, by definition, always in the lead.
Steps to take
So what's a poor user to do? What package should you use?
In a way, and within reason, I'm not sure it matters. As long as you pick a reputable brand and purchase or download it from a reputable source, you're probably in pretty good shape.
My recommendation for Windows 10 remains Windows Defender, but if you feel otherwise, there are plenty of other good solutions to choose from.
Rather than choosing based on the latest head-to-head comparisons, which a) are rarely accurate and b) are quickly out of date, most people make choices on more practical matters, like whether the software has annoying upsells, adversely impacts their system performance, or how much it costs (free, a one-time purchase, or an ongoing subscription).
Pop-ups
The original version of this article also discussed pop-ups. We used to require additional tools or add-ons to block annoying pop-up ads presented by websites. Fortunately, almost all the major web browsers have now incorporated pop-up blocking technology, and traditional pop-ups are almost a thing of the past.
Note that I said "traditional" pop-ups. Advertisers and website owners1 now use different technology to present something that looks and acts much like a pop-up window. In reality, it's nothing more than a part of the page you're looking at that's been hidden. Once un-hidden, it appears to have had popped up.
Script blockers such as NoScript can help a lot, as can privacy tools like Privacy Badger. They work by preventing selected scripts from being loaded and or executed. The downside is that they can also cause websites to fail to function properly, which is why they allow you to specify exceptions.
You are the weakest link
No software can protect you from yourself. The most important thing you can do is know how to use the internet safely. It can be done — honest.
There's more to staying safe than using a good anti-malware tool. These days, choosing that anti-malware tool might be the easiest part of the equation.
Podcast audio

Download (right-click, Save-As) (Duration: 4:51 — 2.3MB)
Subscribe: RSS
Footnotes & References
1: Including me.