You can't. But you can do something else.
After trying the latest version of Windows, you might find that it's not your cup of tea. What then? Well, it's not really an "uninstall"... it's more of a replacement.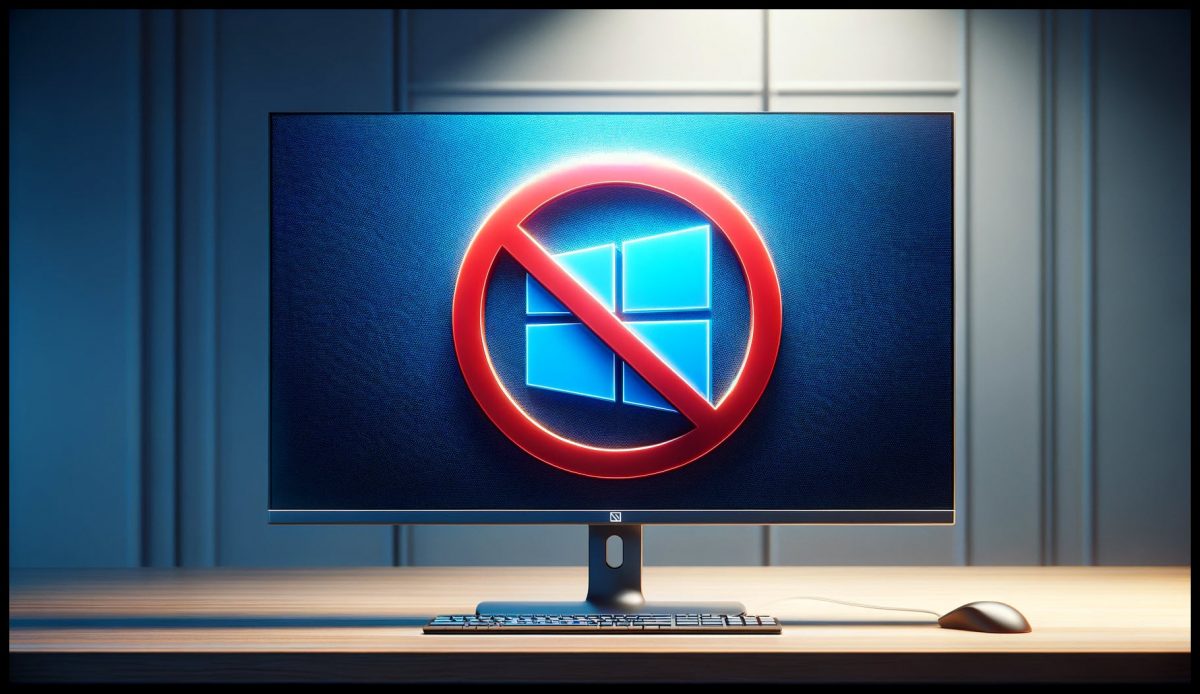 Question: I installed the latest version of Windows. I don't like it. I want to get rid of it but there is no uninstall program. How does one get rid of this program? I'm moving to Linux.
It happens with every version. People love the version they have, or they at least tolerate it, but the new version? Apparently intolerable.
So they want to jump ship.
But you're quite correct: there is no uninstall. There is only replace.
Uninstalling Windows
To uninstall an operating system like Windows, you must erase everything and perform a clean installation of the new OS. There's no simple uninstaller; you must back up data, install the new OS, reinstall applications, and restore your data.
Operating systems are different
If you install a program and change your mind later, you can typically run an uninstaller and return to where you were before. All the other software on your machine remains unaffected, and only the program in question is removed.
Operating systems don't work that way. In essence, the operating system represents everything on your machine. While it is not the various applications you have installed, it resides underneath them, and thus when they change, everything is affected.
The only way to "uninstall" an operating system is to erase it — and everything else on the machine — and replace it with something else.
Installing an operating system
When you install an operating system from scratch — a "clean" install —  you're effectively overwriting what was there before. That's as close to an "uninstall" as you get.
In case of an upgrade, you're preserving your applications, data and settings, but the operating system itself is completely overwritten and replaced. But that's only for an upgrade. There's rarely a downgrade, and even when there is, it's typically only to a specific prior version and available only for a limited time.
The bottom line is that there's nothing to uninstall to. Even if you could uninstall the operating system,  it would leave you with a machine with no operating system: a machine that would not boot.
How to uninstall Windows
Our path forward is clear, if severe. To uninstall Windows:
Back up everything; ideally, an image backup of everything you have installed today.
Install your new/old/replacement operating system from scratch.
Install your applications from scratch.
Recover your data from your backups or elsewhere.
It's more than Windows
While I've been talking about Windows throughout this discussion, it applies to any operating system. Regardless of which you use, there's no such thing as an uninstall. Because an operating system is so fundamental, most do not retain the information required to support a subsequent true uninstall and revert to whatever had been there before.
Do this
My general advice for those who intend to keep using Windows is not to uninstall the latest version, but rather learn to tolerate it. I know that's not the answer many want to hear, but it's by far the best approach for long-term support and use.
On the other hand, if you can't stand it, or plan on jumping ship, you at least now know what's required to make that happen.
Maybe jump onto this ship? Subscribe to Confident Computing! Less frustration and more confidence, solutions, answers, and tips in your inbox every week.
Podcast audio

Download (right-click, Save-As) (Duration: 5:47 — 4.0MB)
Subscribe: RSS