Dealing with false positives.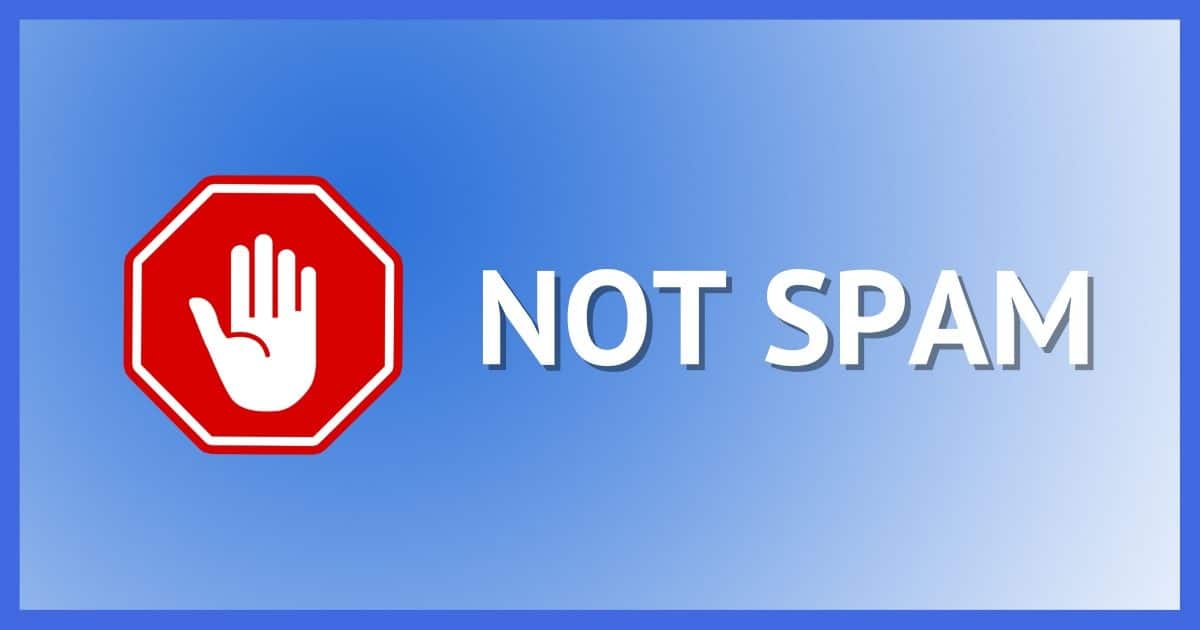 Train your spam filter to stop emails you want from going to your spam folder.
How do I stop email I want from going to my spam folder?
Spam is a scourge, there's no doubt. Fighting it is a constant battle.
Finding email you want in your spam or junk folder instead of your inbox is what I call "collateral damage" in the battle.
Controlling what is not spam is just as important — perhaps even more important — than controlling what is.
How to stop email from going to spam
Mark the email as Not Spam.
Mark it in the right place: your email program, your email service's web interface, or both.
If your program or service supports it, set up rules or filters to prevent specific email senders from being filtered as spam.
The most important thing to do
If you find a message in your inbox that is spam, mark it as spam. This trains the spam filter to be better at automatically filtering what it determines to be spam in the future.
The same thing is true in reverse.
If you find a message in your spam folder that is not spam, mark it as not spam. This also trains the spam filter to be better at automatically keeping what it should.
Exactly how you do either depends on the email program you're using. In most cases, when viewing your spam or junk folder (the terms are synonymous), a right-click on the message in a message list will expose the option.
Over time, the spam filter should take this information as a clue to what you consider to be spam or not, and become more accurate.
Train the right filter
If you use a desktop email program, like Thunderbird, Microsoft Office's Outlook, Windows Mail, or others, you probably have two completely separate and unrelated spam filters.
The spam filter in your email program.
The spam filter at your email service.
You usually want to train the email service's spam filter. It's the most powerful and most accurate, as it takes spam/not spam signals from all its users to learn what is and is not spam.
However, marking something as spam or not spam in your email program often fails to mark it as spam at your email provider. If that's the case, take an additional step: sign in to your email provider's web interface and mark it as spam or not spam there. (If, when you attempt to do so, you find that it's already marked, then marking it in your email program is probably sufficient.)
This is one reason that for some email services, like Gmail, using the web interface for day-to-day use rather than a desktop email program might be preferable.
When training fails
The sad truth is that training your spam filter only works if it's a good spam filter.
Not all spam filters are good. This is true both for desktop email programs and online services.1
Depending on the program or service you use, the next step is to investigate its ability to set up filters or rules.
Using Gmail's web interface as an example, start with a search for the sender's email address that you never want marked as spam.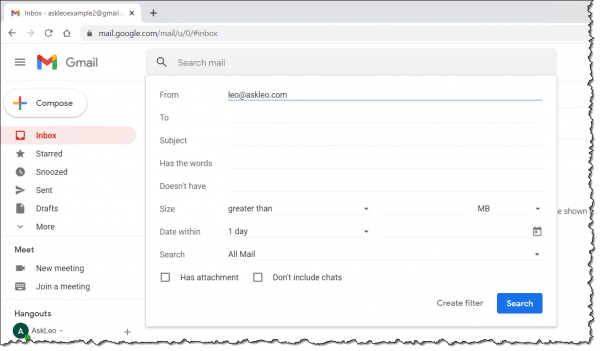 Click on Create filter near the bottom of the search window.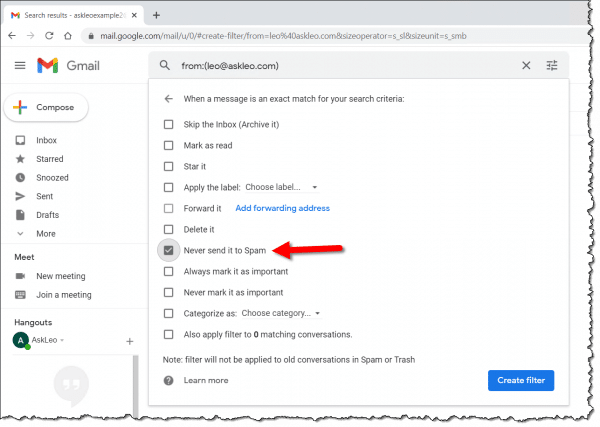 Make sure "Never send it to Spam" is checked and click Create filter.
Most email programs and interfaces have similar interfaces to identify incoming email addresses that should never be sent to spam. Look in the options for terms such as "Allow list", "Safe senders", and similar.
Do this
How you deal with spam — be it spam that makes it into your inbox or legitimate email that lands in your spam folder — is highly dependent on the email program or interface you use. If you're having troubles with spam, I strongly recommend investigating the spam-management options available in your program and learning to use them appropriately.
Spam isn't going away, and spam filters will always be imperfect. While it's unfair and often frustrating, it's on us to deal with the collateral damage.
Subscribe to Confident Computing, my weekly newsletter helping you reduce frustration and gain confidence by providing solutions, answers, and tips in your inbox every week.
Podcast audio

Download (right-click, Save-As) (Duration: 9:55 — 9.4MB)
Subscribe: RSS
Footnotes & References
1: I'm looking at you, Outlook.com.