Who do you trust?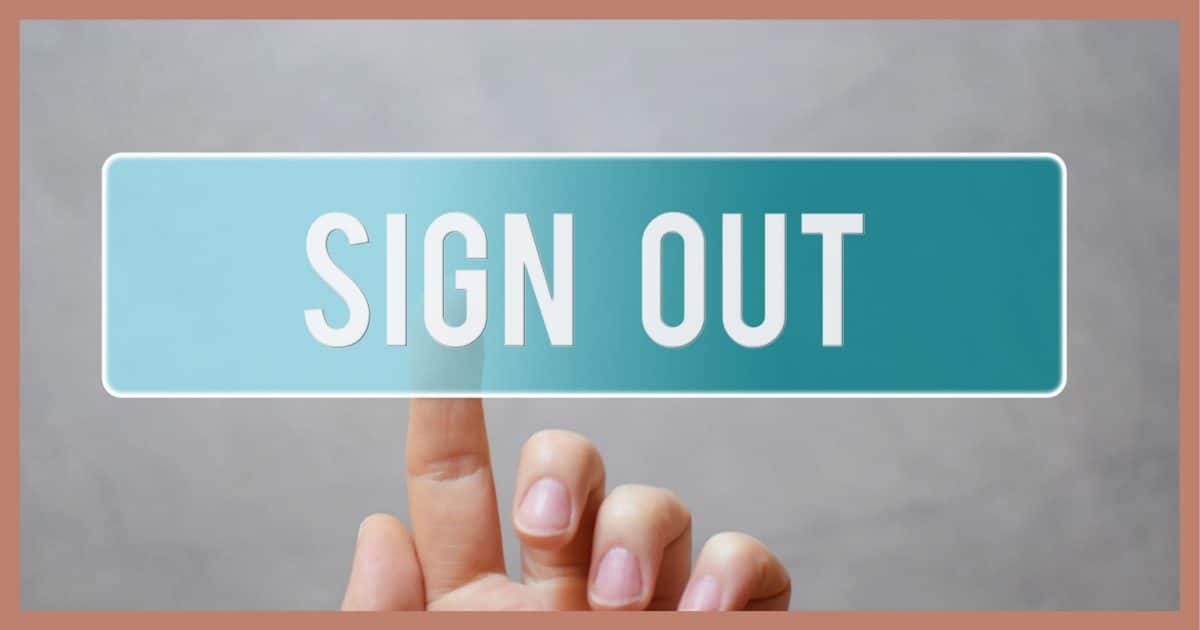 It is perfectly safe to stay signed in to your online account as long as you're protected from a few specific scenarios.
Question: You sent me steps (in addition to changing my password) when my Yahoo mail had been hacked, for which I thank you. One more please: should I always sign out of Yahoo when I'm finished dealing with mail?
It depends on the physical security of your computer.
Here's what you need to consider.
As long as someone else won't access your machine while you're not around, or those who can are trustworthy, then staying signed in is generally safe. If you're not certain or know that others pose a risk, then absolutely sign out when you walk away.
Always sign out?
I generally don't.
I'm signed in to email — and all my other accounts, for that matter — all day long. I'm probably signed in to my Gmail accounts for days at a time and across multiple machines here at home.
I can make some assumptions about my machines, however, that allow me to feel safe doing so.
Someone else
Could someone else walk up to your computer and start using it? More pragmatically, of all the people in your home that might be able to, would they? Would they cause trouble by poking around in your signed-in accounts?
If the answer is yes, it's a good idea to sign out when you're done. At least sign out when you know you'll be stepping away for a while.
On the other hand, if you know no one would try to do something inappropriate, there's really no need.
It's the latter scenario at my house: no one else is going to cause problems.
Someplace else
The obvious counter-example is public or otherwise shared computers.
This is the clearest example of other individuals accessing the same computer you've used. If you walk away leaving yourself signed in, someone else could compromise your account, or at least cause trouble.
It's mostly about physical access
It all comes down to how much you trust the people with access to your computer when you're not around.
If you trust them, great. Don't bother signing out.
If you don't, can't, or just aren't sure, then signing out is the safest thing to do.
It's also about security in general
Be sure to do all of the other things it takes to keep your computer safe on the internet.
But if you're doing that, and you don't have somebody running around your home who's going to cause trouble while you're not around, I wouldn't worry.
It's how I operate.
Podcast audio

Download (right-click, Save-As) (Duration: 3:08 — 3.6MB)
Subscribe: RSS