How you can search without search.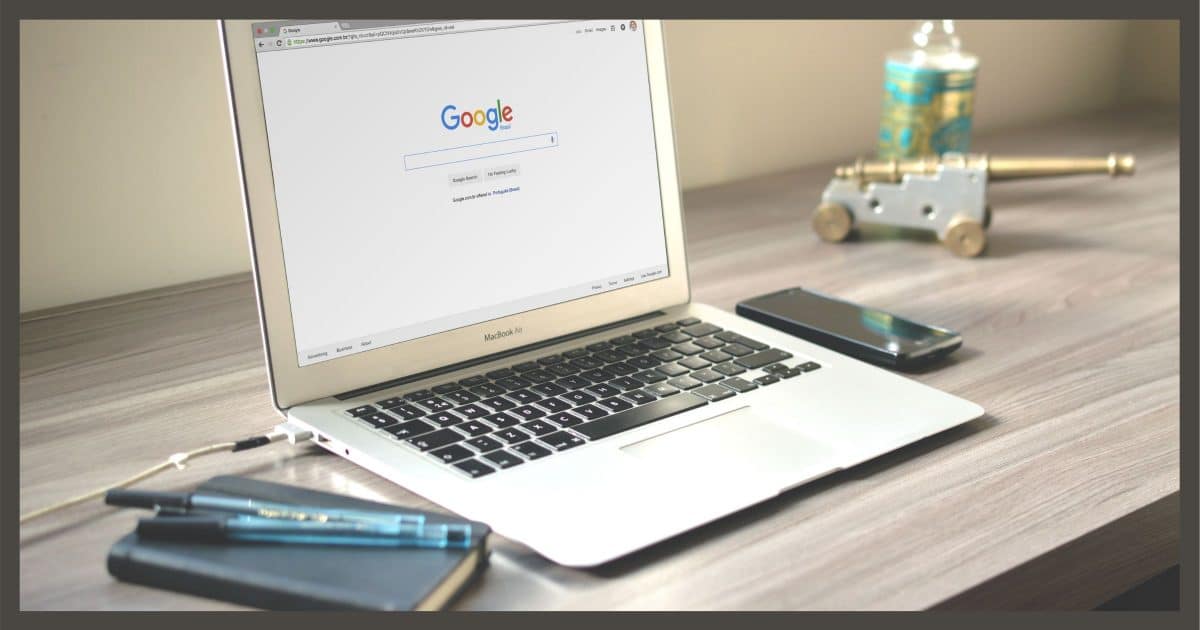 Many sites lack a search facility. Fortunately, it's easy to do it yourself using a search engine like Google. Even when sites provide their own, this do-it-yourself solution may give you better results.
Leo, the search box on your site disappeared. How do I search?
The search box at the top of each page depends on few things, one of which is JavaScript being enabled. If not, there's no search box. (Firefox's NoScript extension is the most common cause — just make sure askleo.com gets an exception, and all should be well.)
But it got me thinking…
As long as you can reach Google, you can still search my site. In fact, you can search any site, whether or not that site provides a search of its own.
It's a handy trick to know.
Searching sites via Google
Use the "site:" operator in a Google search query to search the contents of any site, whether or not it has a search box of its own.
Search operators
In addition to just searching for whatever words you throw into Google's search box, there are a number of special instructions you can include. They're called search operators.
Google has a handy list.
You probably know some already. Things like the quote operator, using OR, or perhaps the "cache:" operator.
The one we care about here, however, is the "site:" operator.
Using site: to search a site
Using the site: search operator causes Google to restrict its search results to pages from the site you specify. For example, searching for "site:askleo.com word" will return results only from askleo.com.1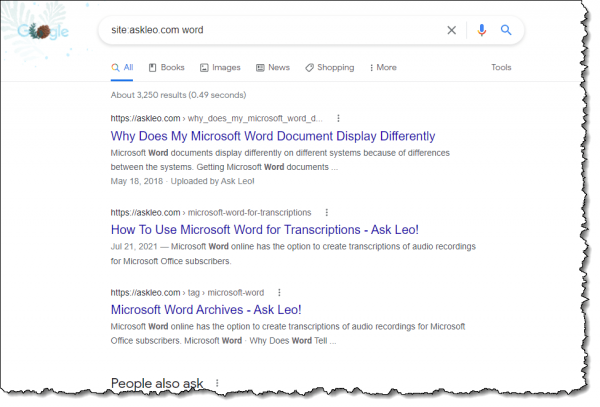 In other words, it's a way to search a specific site even if the site doesn't provide a search function of its own.
Even when a site has a search function of its own, using Google often gets better results or presents a different view on those results.
There's one exception to all this: is if a site has told Google it does not want to be included in Google search results at all, the site: operator on Google search won't help. You can try other search engines, like Bing, which also have the site: operator, but typically, if a site has specifically told Google to ignore it, it'll have told all the major search engines the same thing.
Another interesting use of site:
Site: can find out if a site has been indexed by Google at all.
Just use the site: search operator without specifying anything to search for, as in "site:askleo.com".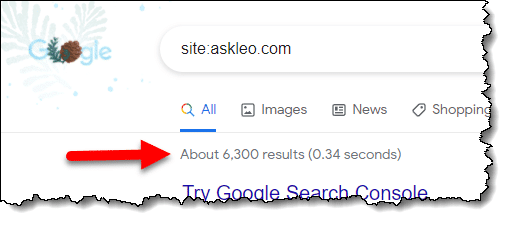 If there are results, then the site is in the Google index. If there's nothing, it's not. This can happen for new sites that are waiting for Google to discover them and get indexed.
By the way, the number of results is an approximation at best and can be off by quite a bit, particularly for large sites.
Do this
Search Ask Leo! for the answers to your questions. Search other sites for what you need from them, even if they have no search of their own.
And of course, subscribe to Confident Computing! Less frustration and more confidence, solutions, answers, and tips in your inbox every week.
Podcast audio

Download (right-click, Save-As) (Duration: 4:51 — 4.4MB)
Subscribe: RSS
Footnotes & References
1: Turns out that subdomains are considered part of "the site", so searching site:askleo.com will also return results from newsletter.askleo.com and similar. The reverse is not true, so searching site:newsletter.askleo.com will search only newsletter.askleo.com.