It's a common suggestion… do you know how?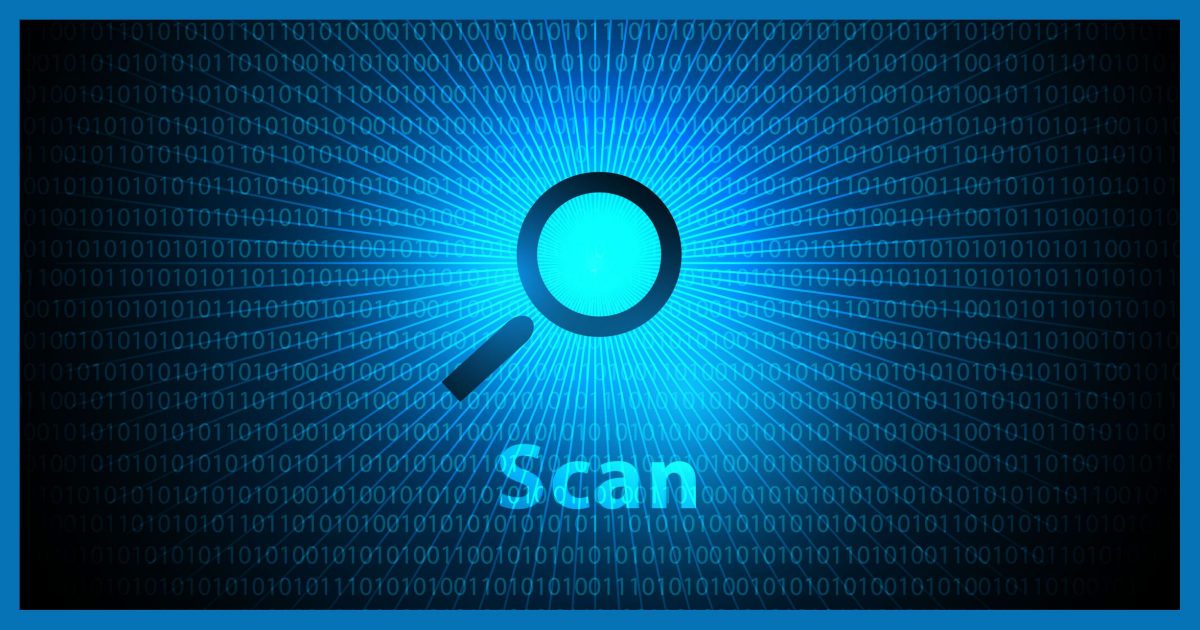 A full scan scans things a more common "quick scan" bypasses. Here's how to run one using Windows Security.
When people are faced with malware, the hint of malware, the suspicion of malware, or the removal of malware, one of the more common recommendations is to run a full, up-to-date scan with your security software.
I'll walk you through the process of doing that with Windows Security (aka Windows Defender, aka Microsoft Defender).
Run a full scan
Use Windows Update to make sure Windows Defender is as up to date as possible.
In Windows Security, Virus & threat protection, use the "Scan options" to select a full scan.
Click on Scan now.
A full scan will take some time and may impact the performance of your system, but you can continue using it if you like.
Update
Before running the scan, you want to make sure your security software is as up to date as possible. With Windows Security, that means running Windows Update.
Visit Updates and Security in Windows settings, and click on Check for updates.
Even if Windows tells you the machine is up to date, click on Check for updates anyway. It's common for there to be an update for Microsoft Defender.1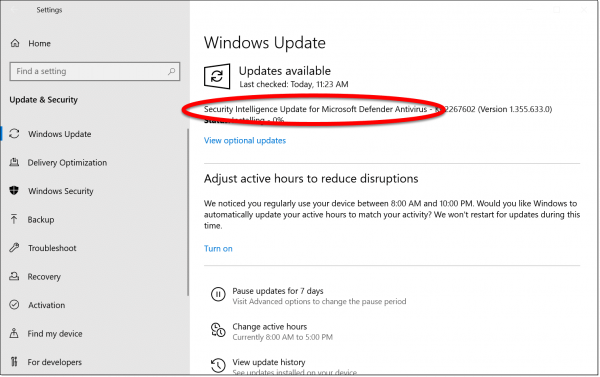 This ensures you have the latest and greatest information and tools available to catch the latest malware.
Windows Security
Click on Windows Security in the left-hand column and then on Open Windows Security in the resulting Settings page.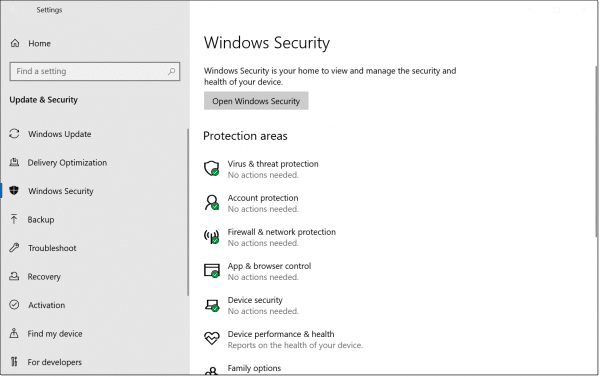 Click on Virus & threat protection.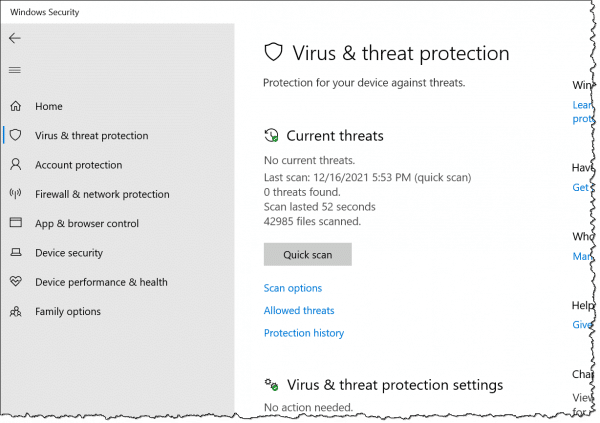 Click on Scan options (the link is just below the "Quick Scan" button).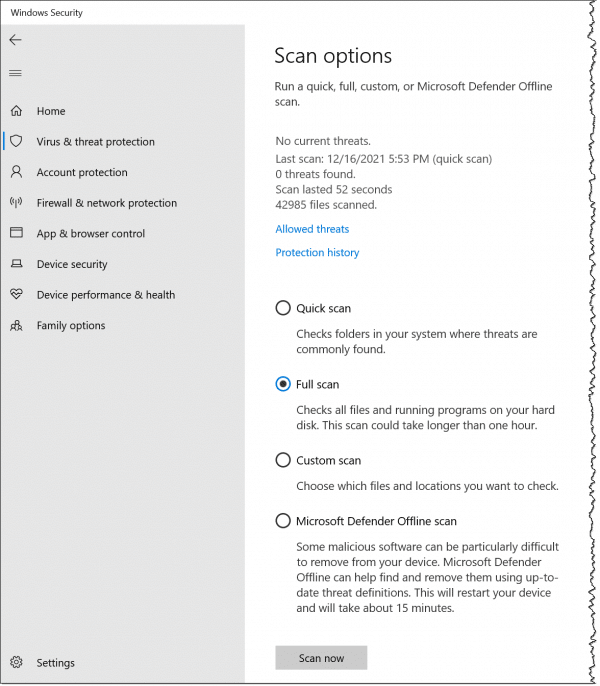 Click on Full scan and then Scan now to begin the scan.
As noted in the various messages along the way:
A full scan can take a very long time.
You can continue to use your computer while it scans, though you may find performance is degraded while the scan continues.
A full scan is no guarantee
I need to point out that running a full scan — even an up-to-date scan with the latest information about the latest threats — is no guarantee that all malware will be discovered and dealt with. This is true for every anti-malware tool. Not all tools catch all malware.
You can never let down your guard.
That being said, though, running up-to-date scans is something you can do to significantly stack the odds in your favor
, especially after other forms of malware removal or if you just suspect malicious software on your machine.
Do this
Run a full scan sometime when you don't need it. You'll get a sense for what to expect and what it looks like on an uninfected machine.
Don't be surprised, however, if you do encounter threats, and make sure to quarantine them.
Then next time you have or suspect malware, you'll have this tool in your arsenal, ready to help you stay safe.
Then, subscribe to Confident Computing! Less frustration and more confidence, solutions, answers, and safety tips in your inbox every week.
Podcast audio

Download (right-click, Save-As) (Duration: 6:33 — 5.9MB)
Subscribe: RSS
Footnotes & References
1: My theory is it's updated several times a day as circumstances warrant.