And why you might not want to.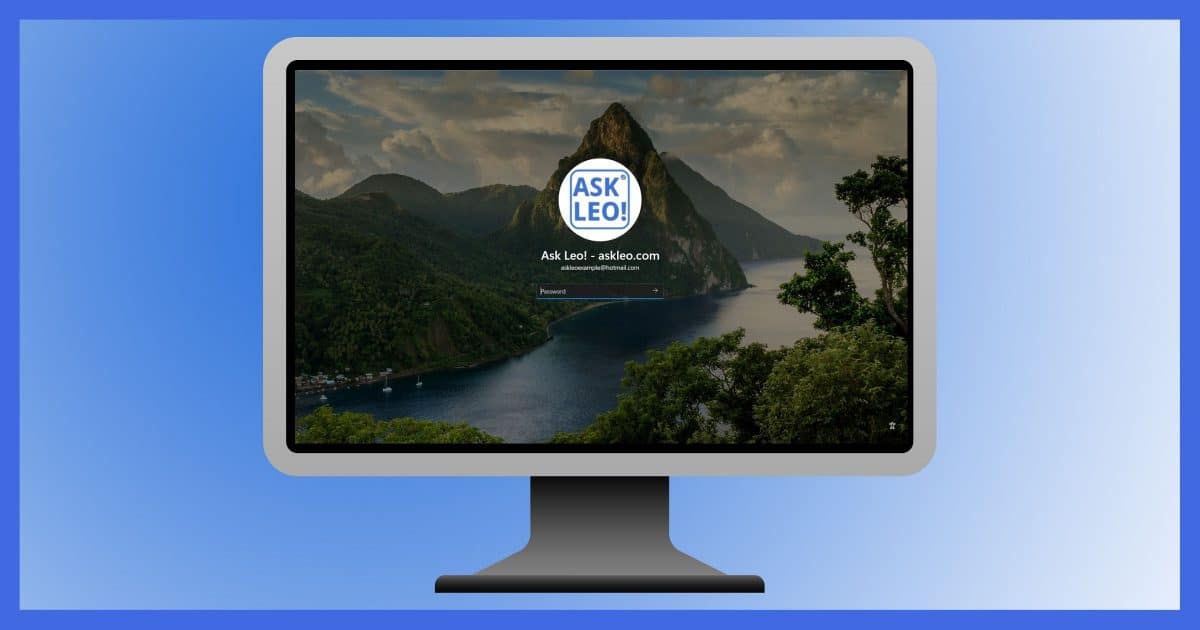 On returning from a screensaver, Windows can ask for a password. That's a security measure that can be turned off... but be sure you should first.
I've been using a screensaver for years. I used to be able to just move my mouse and get back to my desktop. However, now when I move my mouse, it takes me back to the 'Welcome Screen' and I have to enter my password again. How do I undo that?
It's easy to fix, but it's also an important aspect of security.
I'll show you how and then make an argument for not changing it.
Screensaver Password
Search Windows for "screensaver", and in the resulting Control Panel dialog, make sure that "On resume, display logon screen" is unchecked. Be sure to do this only when you know that unfettered access to the computer when you're not around will not be a security or privacy risk.
Setting or removing the screensaver password
Click on the Start button and start a search by typing "screensaver".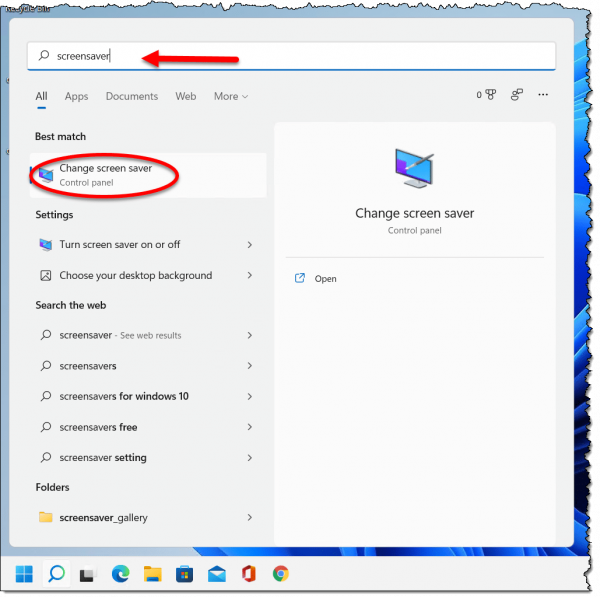 Click on Change screen saver when it appears.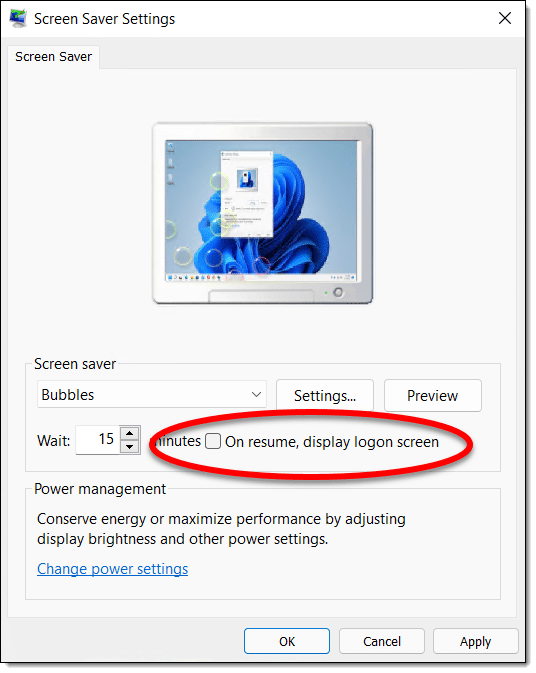 Make sure that "On resume, display logon screen" is unchecked, and click OK.
When you dismiss the screensaver in the future, it should return immediately to Windows without requiring a password.
Why you might want a screensaver password
Many years ago, my manager was working on our performance evaluations, including salaries and raises. He was called away from his office while working on the evaluation spreadsheet.
Not only did he leave the information on his screen — a bad move by itself — but even after the screensaver kicked in, anyone walking past his desk and (even accidentally) moving the mouse just a little would restore the screen of sensitive information.
The solution was to enable password protection on his screensaver and give it a short wait time. Once it kicked in, the display would not show the screen of sensitive information until he entered his password.
It's about much more than accidental access, however. While you're logged in, anyone can walk up to your machine and do anything as if they were you. They can copy data, delete things, send email on your behalf, or change passwords. Unfettered access to your computer means there's really no limit to the havoc someone with malicious intent could cause.
Do this
Before you remove your screensaver password requirement, consider whether you really want to do it. Do you really want your computer to be accessible to anyone walking by if you step away? If the answer is that it's not a problem, go for it!
Go for Confident Computing, too! My weekly newsletter to help you deal with technology with less frustration and more confidence, solutions, answers, and tips, in your inbox every week.
Podcast audio

Download (right-click, Save-As) (Duration: 3:22 — 3.1MB)
Subscribe: RSS