Question: It was unwise of me to put in my name in some guestbooks. I'd like to remove my information from the search results of the major search engines: Google, Yahoo, and so forth. I tried in vain to contact the webmasters of those sites. I'm becoming fussier about that and it's getting more awkward as far as my profession is concerned. Would you please assist me in dealing with this problem?
Search engines are amazing. They've collected and indexed billions and billions of pages of information out on the internet, making them available for any of us to find, review, and use.
Getting into search engines is not terribly difficult. Getting out? The news is not good.
In fact, in my opinion, it's a lost cause.
Too many search engines
We think of Google, Bing, and maybe a couple of other name brands as being "the search engines", but in reality, there are hundreds, perhaps thousands, of search engines indexing pages on the web. Some have a special purpose or limited audience, but all have the potential to index and list the pages you're concerned about.
Any of them could have a listing for your name.
Reaching out to all of them is somewhere between impractical (there are too many) and impossible (there's no master list).
Most search engines won't respond
Even among those you reach out to, most will not respond. There are several reasons for this, but perhaps most importantly:
They don't have time or resources to prioritize removal requests. Google may be huge and have lots of resources, but other search engines? Not so much.
They don't have the facilities to handle the extra validation required to prove that you are you — that you have the "right" (more on that in a moment) to request removal.
So they simply ignore all such requests.
Removal from search results is not removal from internet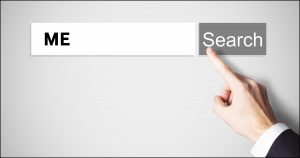 This is perhaps the part that frustrates me the most, as it represents a fundamental misunderstanding of exactly how the internet works.
Search engines don't hold information about you; they merely index and point to websites that do.
Even if you successfully remove yourself from a search engine, you have not removed that information from the internet. It's still on the original site, waiting to be found by other means, such as other search engines.
For example, let's say I post an article about you here on askleo.com. Eventually, you search for your name on Google, and sure enough, the results include my article.
Now let's say you successfully petition Google to remove your entry from their search results. When you Google yourself, my article about you no longer appears in the search results.
But it's still here. You have not removed the information about you that was publicly published on my site. At best, you've made it a tad harder to find, but it's still quite findable. Perhaps via Bing, perhaps via a foreign search engine — but the information is still there for anyone to see.
What it seems you really want is to ask the site owner — me, in this example — to remove the posting about you. That, too, has issues.
Going to the source
Rather than removing yourself from the search engines, it seems you want to use those search results to identify the actual sites that have your information. Then you could reach out to each of those sites and ask that your information be removed.
If they do, then as a side effect, over time the search engines would be updated to reflect that your information has disappeared at the source.
That's what you really want. You don't want to be removed from the search engines; you want to be removed from all the sites they point to.
Except once again, there's no requirement for any of those sites to honor your request. They could ignore you, they could reject your request; heck, they could even take your request as a reason to highlight your information, rather than remove it.
Here on Ask Leo!, I've occasionally responded to requests to remove comments people have left in the past. As I said, there's no requirement that I honor those requests, but I see no reason not to.
But it's still not enough.
There are too many archives
Websites, particularly popular websites, are constantly being archived and copied.
There are two types of duplication at play here.
Archiving. Sites like The Internet Archive actively scan the internet on a regular basis, and, as the name implies, archive copies of websites and pages. It's a great way to look back and see what a website looked like in the past, for example. Many search engines also maintain older "cached" copies of pages that they've scanned.
Plagiarism. The fact is, there are bad players out there who simply copy steal content and re-purpose it for their own uses. Any moderately successful website faces this issue.1
The net result? Even after removing your information from a website, archived or stolen copies of older pages may still be found. And while archives may or may not be responsive to your requests for removal, thieves rarely are.
Public once is public forever
The brutal fact to keep in mind is this: Once something has been published publicly on the internet, you lose all control over it.
You can't un-ring a bell.
There are simply too many ways information takes on a life of its own. Between various forms of information duplication and indexing, it's pragmatically (and quite possibly literally) impossible to guarantee removal of anything from the internet.
The internet never forgets.
The "right to be forgotten"
With all that as background information, by now I hope you understand how misguided the so-called "right to be forgotten" laws really are.
The "right to be forgotten" legislation aims to require search engines to remove entries from their search results, based on whatever criteria the law happens to spell out.
Not only does the internet never forget — via archives, caches, and hundreds of different search engines — but on top of that, the laws don't have global reach. A law requiring that a search engine result be removed in country "A" has absolutely no bearing on country "B".2
That the laws are "misguided" is putting it mildly … and politely.
The "Streisand Effect"
But wait! It gets even worse!
In 2003, actress Barbra Streisand attempted to suppress photos taken of her home. The net result was that those photographs got even more public attention than they would have had she just said or done nothing. This unintended consequence of bringing more attention to something by the act of trying to suppress it has become known as The Streisand Effect.
It happens all the time, particularly online.
The currently most common example? A public figure publishes an embarrassing tweet or photo, and then deletes it. Within moments, archives or screen shots of the item — often simply taken from individual browser caches — appear and replicate all over the internet.
You can't un-ring a bell. Often, attempting to do so simply makes more noise.
Podcast audio

Download (right-click, Save-As) (Duration: 9:04 — 4.2MB)
Subscribe: RSS