I connected to my WPA-protected Wi-Fi network ages ago, and now I can't remember the password. How do I figure out what it is?
It's not at all uncommon to set up a wireless network securely, and then get on with your life, neglecting to write down the encryption password you created. Later, when it comes time to add another device, you're unable to remember that all-important password.
It's so secure, even you can't get in!
There are two approaches you can take.
The traditional approach: set a new password
If you forget the Wi-Fi password, the traditional approach is simple, yet cumbersome.
Simple:
Sign in to your router or access point's administrative interface.
Set a new Wi-Fi password. (Maybe save it somewhere this time. 🙂 )
Cumbersome:
Go visit every device that used to be connected to your wireless network, and reconnect them using the new Wi-Fi password.
Conceptually very easy, but in practice, if you have a lot of devices, it can be a pain.
Get the Wi-Fi password remembered by Windows
Fortunately, if you have a Windows device connected to your wireless network, you can have it show you the password. It's not as simple, but a lot less cumbersome.
In Control Panel, open the Network and Sharing Center. (You can right-click on your networking icon in the task bar notification area and click on Open Network and Sharing Center to go there directly.) Click on Change adapter settings on the left.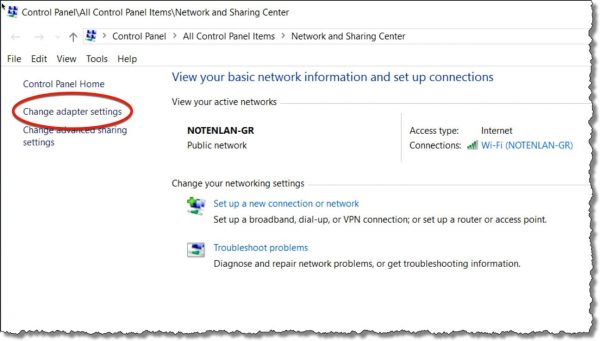 Right-click on the icon representing the machine's wireless network connection, and click on Status.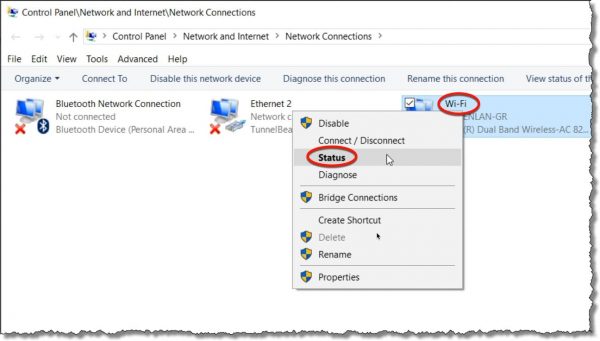 In the status dialog, click on Wireless Properties.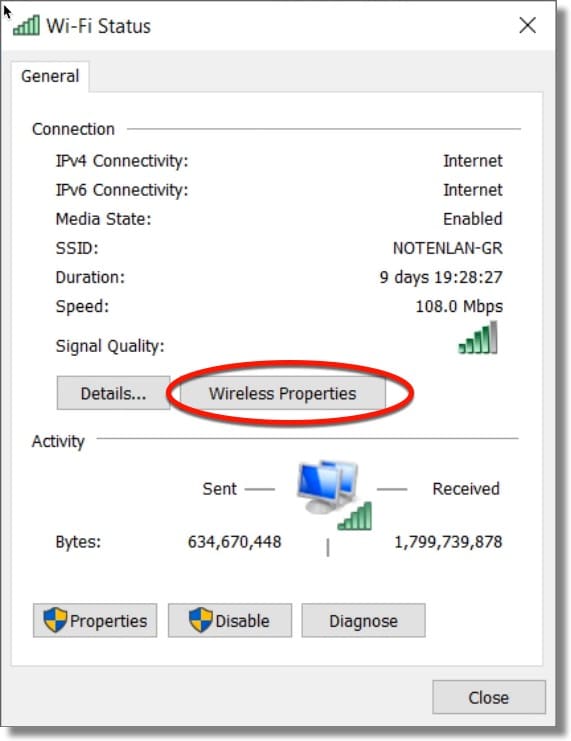 Click on the Security tab, and make sure "Show characters" is checked. The "Network security key" you see is your Wi-Fi password.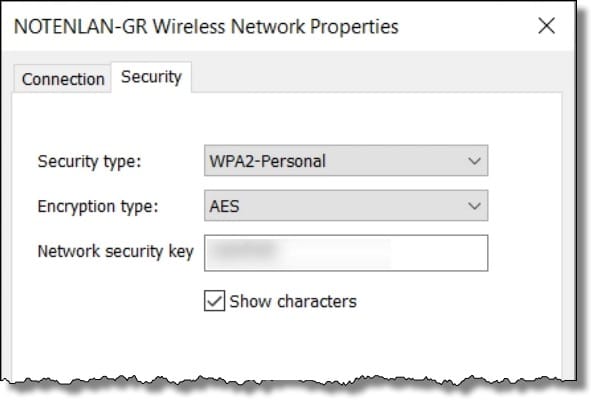 You might want to save it somewhere for easier access next time.

Podcast: Download (Duration: 2:27 — 2.0MB)
Subscribe: Apple Podcasts | RSS