Even after all this time.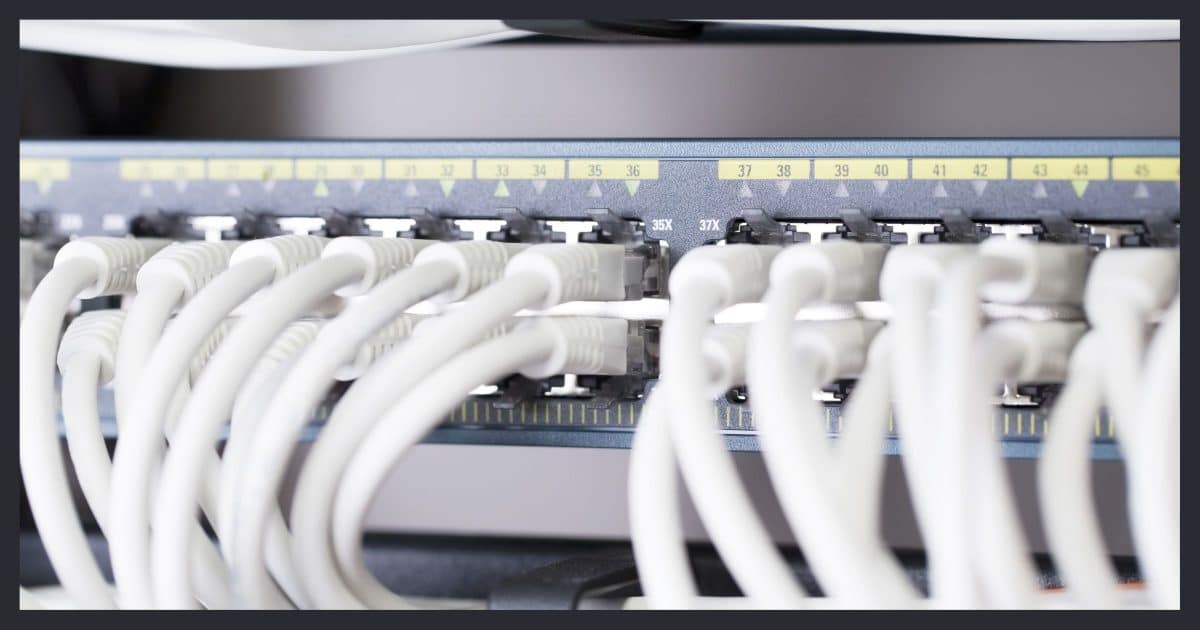 After all this time, the average user still has trouble networking computers, and that's really frustrating.
I apologize for the slightly coarse language, but sometimes only the right word will do.
Computer networking is way, way, way harder than it should be, and much harder than it could be. Quite honestly, it's still too frequently beyond the abilities of the average computer user.
Occasionally, it's beyond me.
Networking is hard
Networking is harder — much harder — than it should be. If you're having problems getting your network to work reliably, know that you're not alone.
The state of networking
This is an update to an editorial — OK, a rant — I first posted nearly 16 years ago.
In the intervening years, not much has improved.
Connecting Windows computers together over a local network remains incredibly difficult for the average user. Making a connection that is both secure and flexible — two concepts inherently at odds with each other — is a common stumbling block.
Heck, making a connection that works at all can be a problem.
No simple solutions
There's no getting around the fact that networking is very complex. But complex tasks are what we look to computers and technology to simplify for us.
And they are letting us down.
Almost everything impacts networking. Operating system versions, or even variations between flavors (like Windows Home and Pro), can make a difference. Setting consistent workgroup names or log-in credentials can make things easier … or harder. Occasionally, there are obscure Windows settings you may or may not have direct access to change.
Then there's the hardware: a wide variety of inconsistently-named devices called "access points", "routers", and "modems" that, regardless of name, can act as modems, routers, and access points … or not. Add in cabling, wireless protocols, and more, and you've got a recipe for confusion that can stymie even the most patient user.
Heaven forbid you want cross-platform
Problems are, of course, multiplied dramatically should you want to connect devices using different platforms. A Mac and a PC? Perhaps. Macs, PCs, and Linux machines? There are still connections I've yet to figure out how to make work consistently across all my machines.
With the advent of additional networked devices, including gaming consoles as well as mobile devices and tablets, life continues to get more complex.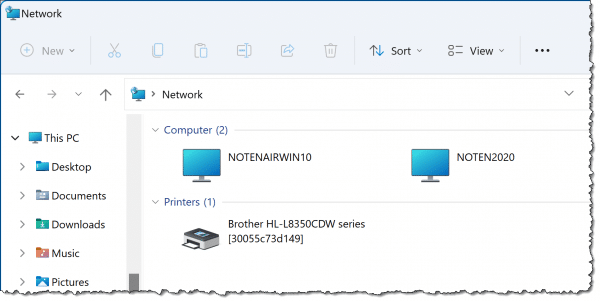 I have many more networked machines that are not shown in the Windows "Network" display. Where are they? No idea. And yet, I can connect … to some of them … even though they're not shown.
Homegroup was a start
I'll be honest, I never liked Homegroup. It was never enough, and it made too many assumptions. That being said, it was a solution that worked for many people.
So, while I didn't like it, I'm frustrated that Microsoft elected to remove the feature from Windows.
I would have preferred continued investment in Homegroup, or something built on it, that would make networking easier for more people in more situations.
Instead, we're back to old, confusing, obscure networking tools.
There has been some improvement
I don't want to be all doom-and-gloom. It's important to recognize that improvements have been made over the last decade.
Wireless networking, for example, was once exceptionally difficult, with little standardization and operating-system support that could be characterized as "bolted on" at best. Today it's natively supported, and something we assume will just work, at least for direct internet access.
Similarly, I've been impressed with recent machine setups where networked printers magically appear as immediately available or are easily installed. That's a level of simplicity — or at least lack of undue confusion — that works well for what is amazingly complex under the hood.1
So, why do I rant?
Why do I — a normally positive person who's amazed with technology and all the opportunities it can bring — turn so gloomy when it comes to networking? Why am I going on about how bad things are?
I want you to know you're not alone.
Networking is hard. It's complicated. It's fragile. It's frustrating. And it's been that way for a long time.
When it works, it's powerful, magical, and can be exceptionally enabling.
But for the most part, getting to that point sucks.
And I want you to know that as you bang your head against some networking wall, it's not you. It's not your fault. You're not missing something obvious. It really is that bad.
And it shouldn't be.
Maybe someday it'll get better, but I'm not seeing any relief on the horizon.
Podcast audio

Download (right-click, Save-As) (Duration: 5:47 — 5.3MB)
Subscribe: RSS
Footnotes & References
1: Seriously. Printers, printer drivers, and all that communication is staggeringly complicated.