It would make some things easier.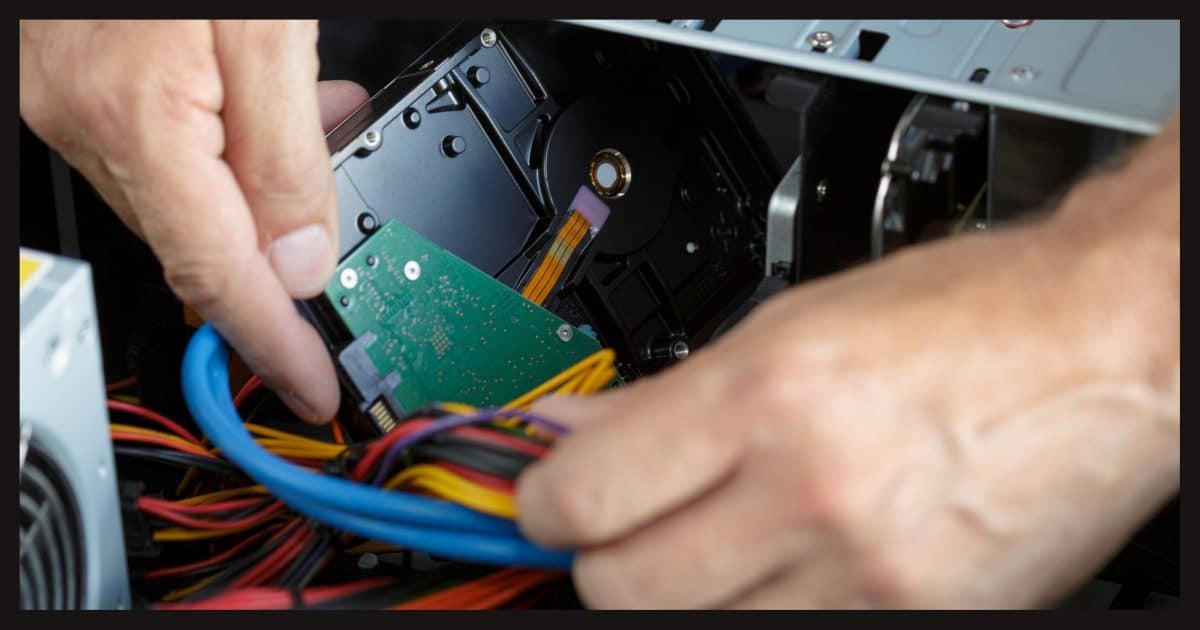 Question: I would like your take on installing a C: Hard drive from one computer into another computer. Would that computer boot up Windows normally with the C: Hard drive from another machine?
In general, the answer is no, it will not work. But sometimes it does. And sometimes it's something in between.
It depends on how similar the two machines are.
Let's just say it's something I would not trust.
Can I move my hard drive?
Since Windows Setup configures Windows to the specific hardware on your machine, moving a hard disk from one machine to another and expecting Windows to work is risky. Windows will try to update itself in the face of what it sees as a massive change, but the results are not guaranteed. Your best approach with a new machine is to reinstall Windows from scratch and allow Windows Setup to do its job properly.
Setup configures Windows to the hardware
When you install Windows, the setup process configures Windows to the specific hardware configuration of that machine.
It installs the drivers and other software appropriate to the specific network card, audio hardware, hard disk interface, optical drive, and so on installed in the machine. This includes drivers and settings for things you don't normally think of, like motherboard chipsets, CPUs, USB interfaces and hubs, and other low-level components.
Windows tries to re-configure to hardware changes
When you add new hardware, Windows notices, and either installs or prompts you for new drivers, with no or little action needed on your part.
The same is true when changing hardware. If you remove one graphic card and replace it with another, Windows treats that as new hardware and fetches the appropriate drivers.
It's very convenient and works well when you're adding or change one or two things.
Everything changes when you move a hard drive
However, when you move a system drive from one machine to another, to Windows it looks like everything has changed on that hard drive.1
EVERYTHING: the motherboard, the chipsets, the display, the audio . . . everything. And it's right: it's like you swapped every piece of hardware on the machine for something else.
Because you did.
Windows will try. It'll try really hard to update itself in the face of this onslaught of changes.
Whether it'll succeed is the question. And as with so many things, it depends.
Similar hardware has the best chance
If the machine you take your hard disk to is identical to the original machine, you stand a pretty good chance of having everything work.
You might have to deal with Windows activation, since it incorporates things like serial numbers to detect hardware changes, but that often just works or can be handled with a phone call.
You might still have issues with hardware that's very different from the original machine. That too may just work, or may require extra steps in the form of manual driver installation.
Different hardware is riskier
If the new machine is dramatically different, I would not expect this to work.
I can't point to a specific thing and say, "This will break it." A different CPU? Maybe, maybe not. A different disk controller? Perhaps. Different amounts of RAM? Probably not an issue.
It's difficult to say, but the more different the two machines are, the less I would expect it to work.
I also can't tell you exactly how it'll fail.
Failing hard, failing later, or failing not at all
How badly will it fail? In the worst case, things are so different that Windows simply can't recover and won't complete booting. The results are clear: it doesn't work. You'll need to install Windows from scratch to allow it to configure itself properly.
The more troubling results are less clear.
Your machine may initially appear to work but develop problems later. Or you may not realize that things aren't working properly until you use a connected device for the first time. Or Windows updates might not work.
The list of things that can go wrong is lengthy. The probability for each? Completely unknown.
And of course, your machine could just run with no problem at all. There's just no guarantee.
It's not worth the risk
I would never rely on this approach to work.
There are too many pitfalls, too many ways that things could go wrong, and no way to know with any certainty which problems you'll encounter, if any. I'd expect the result to be "half-baked" and prone to hardware issues.
The safest approach by far is to reinstall Windows from scratch. This will give Windows Setup a chance to do its job and properly configure Windows to the hardware you have.
Do this
Before you do anything — moving the hard disk or installing from scratch — back up the existing hard disk. That way you'll always have the information stored on it should you ever need it.
Then subscribe to Confident Computing for more tips on how to accomplish your upgrades and changes with fewer hiccups! Less frustration and more confidence, solutions, answers, and tips in your inbox every week.
Podcast audio

Download (right-click, Save-As) (Duration: 8:06 — 7.4MB)
Subscribe: RSS
Footnotes & References
1: Well, except the hard drive itself, I suppose.