When I load several tabs, I have no audio sounds at all at first. Then, I suddenly get strange music. How can I trace this audio's source (short of shutting off tabs one at a time to locate it)? I tried using Task Manager, but I find nothing there. Can you throw any light on this dilemma for me?
If you go to a web page and it starts playing audio without you pushing the Play button, that's auto play1. It plays audio or video automatically, without you requesting it.
In my opinion, this type of auto play is evil. There are so many reasons why it shouldn't be used, from startling the user to waking up the baby in the next room. It's simply bad user design and downright rude. Web pages should not make sound until the user requests it. If you're a website designer and you use auto play sound, stop it.
Unfortunately, if you're not the web designer, there's not a lot you can do.
Managing tabs
As you've found, there's no easy way to determine which of the tabs is actually generating the output.
My first suggestion is don't open several tabs at once. Start one at a time. Then, give it a few seconds after you've started each tab to see which one starts playing music and then close it.
Conversely, if you have to load a bunch, shut them down one by one to see which causes the music to go away.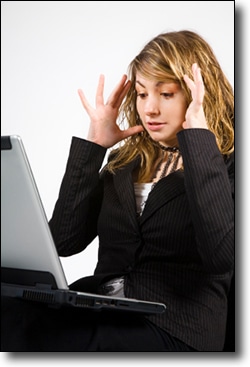 Be sure to give the browser a little time after you actually close the tab. Sometimes, the sound might be buffering, so the music will play for a second or two after you've closed the tab.
Hit Mute
When something like this happens to me, my hand will fly to the Mute button on my keyboard. That's the only other suggestion that I have for you. Immediately hit Mute and either decide whether you want to figure out which tab is the culprit or just live with your computer not playing any sound for a while.
That's the only real approach that I know. Suffice it to say that I've been in your shoes. I'd love to have an answer for you, but I just don't know of a way to stop auto play on web pages, or identify which of many open tabs might be the culprit..