Incompetence knows no boundaries.
Cost-cutting by sending tech support overseas is often derided as a terrible move, but it's not the location that matters, it's the quality.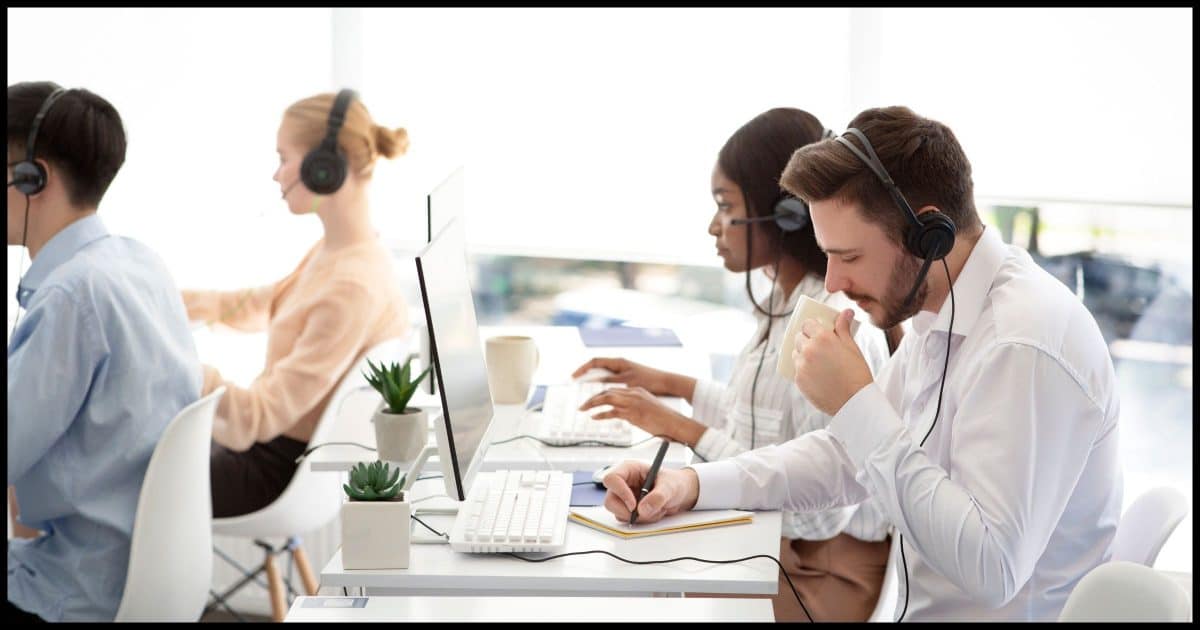 If you call tech support for many major companies these days, you may not know whether the person you're talking to is a few miles away or on the other side of the planet.
We've all heard of technical support being outsourced to overseas companies to reduce costs. Technology allows us to communicate anywhere on the planet cheaply and instantaneously, so it makes a certain amount of sense. All else being equal, companies would be foolish not to consider it.
Is it evil? Many think so.
I don't.
Outsourcing tech support
Overseas tech support has a bad reputation primarily due to incompetence and/or incomprehensibility. Clear and effective tech support is what we're looking for, and that can be located anywhere on the planet. The same can also be said for incompetent technical support.
It's about competence
I believe people's unhappiness isn't due to where their tech support representatives are located1, but the quality of that tech support.
They may believe they're seeing a lower level of expertise when they detect the call has been routed offshore, and it's certainly possible. But it's not the location that's the problem; it's the incompetence.
And incompetence knows no geographical boundaries.
Tech support representatives need to understand the products they're supporting and be able to help the people who call.
It's about understanding
The other factor is the representatives' ability to:
Understand us.
Be understood themselves.
When tech support is moved offshore, there's a high likelihood that English (or whatever your native language might be) isn't their native language.
Language competency and proficiency vary dramatically.
If I can't understand you or you can't understand me — be it for language issues, accents, or even the quality of the phone line — it's all just an exercise in frustration. It's most certainly not technical support.
It's not about location, really
I truly don't care if the person I'm speaking to is in my neighborhood, my country, or halfway around the planet as long as they can help me. That can be summed up as:
Can we communicate? Do we understand each other?
Do they know what they're talking about?
You don't have to be overseas to blow it. I've nearly hung up on U.S.-based support reps because their regional accent was so thick, I could barely understand them. I left an ISP because their technical support staff was hopelessly incompetent and could only follow the script they had been given. If I could have understood them and they could have actually helped, I would have been quite happy even if they'd been overseas.
I've had good experiences as well. Once when traveling, I had to make emergency plans to return home. The US-based airline support representative I talked to was clearly in a different country — his accent gave this away. But he was clear, competent, and resolved my issue exactly as I had hoped.
Do this
Don't blame overseas outsourcing per se; it's part of what's keeping your costs down. Do hold companies accountable for the quality of their service regardless of where it comes from.
We don't have to outsource this: Subscribe to Confident Computing! Less frustration and more confidence, solutions, answers, and tips in your inbox every week.
Footnotes & References
1: I'm explicitly NOT engaging with the more political issue of whether jobs should or should not be sent overseas. That's a different can of worms and varies dramatically depending on which country you're located in.