Drowning in a sudden flood of spam? Here's what to do.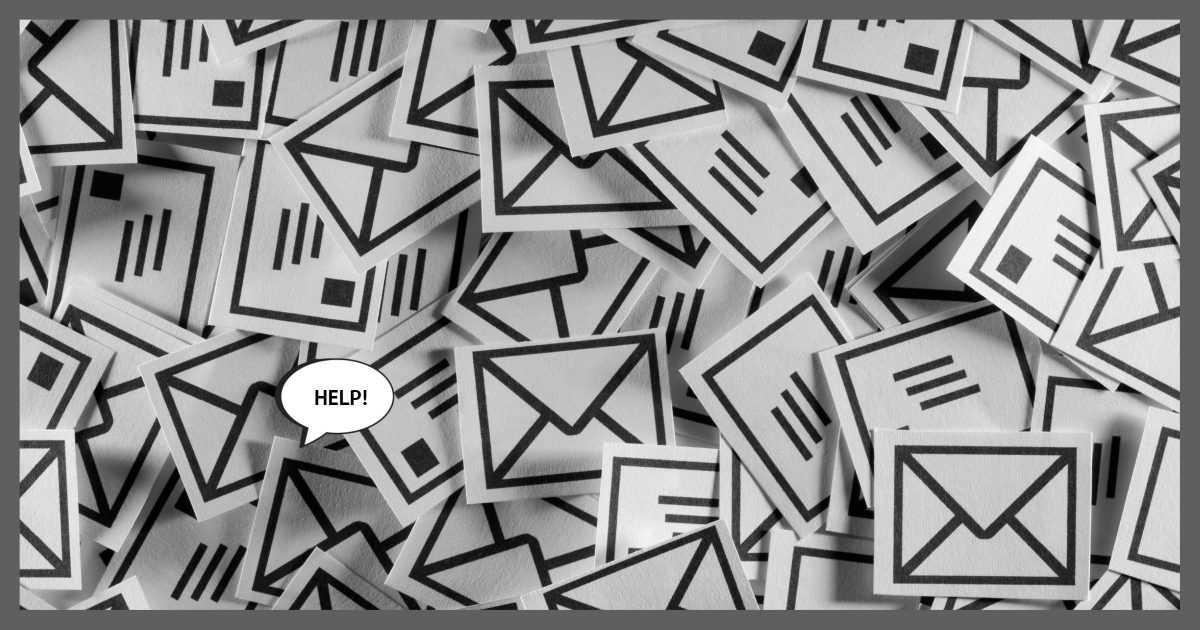 A sudden flood of additional spam is not unusual. I'll look at why I think it happens, and when I start to worry.
I recently began receiving 100+ spam emails per day, mostly sexual-related.  Gmail is doing a good job sending them to spam.  I would assume someone has gotten my email address that I wish hadn't.  Should I be concerned about them having more than just my email address?  (No other obvious sign of phishing, etc.)
In general, no, you need not worry — unless you see suspicious activity beyond just spam.
This happens all the time, to be honest.
Let's review the steps you should take. You may be taking them already.
Suddenly getting more spam
Waves of additional spam are not uncommon as spammers ramp up campaigns and make use of email addresses collected in recent breaches. If spam is landing in your spam folder, then the system is working as designed. While spam itself is nothing to really worry about, other unexpected activity across your online accounts and digital world are definitely worth paying attention to.
Spam in the spam folder means it's working
Some folks get upset when a sudden flood of spam appears, even if the spam is all being delivered to their spam folder.
Folks, that's the system working. If spam shows up in your spam folder and not your inbox, that's exactly how things are supposed to work. Rather than getting upset, be glad your spam folder is working as it should and filtering all that stuff before you see it.
Now, if you're getting a flood of spam in your inbox, that's different. That means your spam filter isn't doing its job. There are three actions you can take:
Mark each spam email that lands in your inbox as spam or junk. That should train the spam filter and improve its accuracy in the future.
Set up a rule or filter to automatically mark email with certain keywords or consistent characteristics as spam. This can be difficult and time-consuming to be of any real use, though. Note that blocking senders does not work. Spammers fake and randomize the email address their email appears to come from.
Consider switching to an email service with a better spam filter. At this writing, Gmail continues to be my choice.
What you really want, however, cannot be accomplished.
You cannot stop spam
Anyone can send you email at any time from anywhere. Period.
That includes spammers.
There's still no way to get them to stop. Many (MANY) solutions have been proposed, but they're generally either unfeasible or incredibly error-prone, and would cause delivery failures for legitimate email.
Railing against the spammers is pointless. All you can do is manage spam when it arrives.
That's why we rely so heavily on a good spam filter.
Where floods come from
A sudden increase in spam is not unusual. The real reason is unclear, but your theory that some spammer just got ahold of your email address is a good possibility.
The greatest impact of many of the data breaches we hear about from time to time is that our email addresses are exposed. It's quite reasonable to assume that once hackers and spammers get ahold of this fresh new list of email addresses, one of the first things they do is set up a campaign of spam. The result is… more spam. Sometimes lots of it.
Spammers also come and go. They run campaigns, and they take time off. In many ways, spamming has become just another job on the internet. So, again, it's reasonable to assume that spammers simply start up new, large, campaigns of spam from time to time.
Regardless of the reason, from our perspective, spam often comes in waves.
When to worry
Getting spam is, honestly, nothing to worry about. Getting more spam is also not really something that concerns me.
What does concern me are account breaches, unexpected non-spam activity, and identity theft. If you see anything suspicious across your online access, your credit cards, or the rest of your digital world, that's usually something to pay attention to.
But more spam is generally just . . . more spam.
Podcast audio

Download (right-click, Save-As) (Duration: 7:37 — 6.6MB)
Subscribe: RSS