Question: I keep getting the message "IExplorer.exe has generated an error" when I browse the web, and Internet Explorer crashes and shuts down. Why does this happen, and what do I do to fix it?
IExplore.exe which is Internet Explorer, or more commonly "IE", is perhaps one of the most used pieces of software ever written next to the Windows operating system itself.
Unfortunately, being such a widely used program, when it crashes a lot of people notice. And since not all crashes that look like IE are actually caused by IE, things get very confusing, and perhaps very frustrating.
Let's look at some of the clues to help identify the problem as well as some steps that may help resolve the issues we find.
It's probably not IE's fault
Let me start by explaining what I mean when I said that not all crashes that look like IE are actually caused by IE.
The most common reason that this happens is the presence- and malfunctioning- of browser add-ons.
Like other browsers, IE has what's called an extensibility model, meaning that it is possible to write software that, when installed, becomes a virtual part of IE. A good example that I use myself might be LastPass. It adds an additional toolbar to IE's standard set and integrates tightly with IE to provide its password capture and filling features.
If an add-on causes a crash, it will be reported as having happened in Internet Explorer.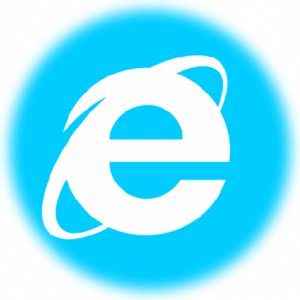 It's also possible that your copy of IE is operating with add-ons you're not aware of. Many fall into the category of malware – software that you didn't even know you had – perhaps something that was installed as a side effect of installing another program.
Of course it is possible that IE has itself caused the problem that's being reported as being within IE. It could be a bug or it could be some other problem, but add-ons are the most common culprit.
Diagnosing an Internet Explorer crash
When you encounter a crash in Internet Explorer, here's the order of things I would suggest trying:
Disable all add-ons. As I said, they're the most common cause of IE problems. Click the gear icon in the upper right of the IE window, and click on Manage Add-ons: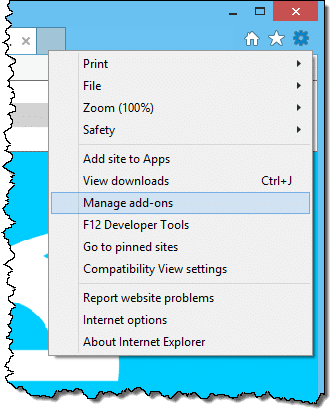 In the resulting dialog, in Toolbars and Extensions, right-click on each add-on and click Disable: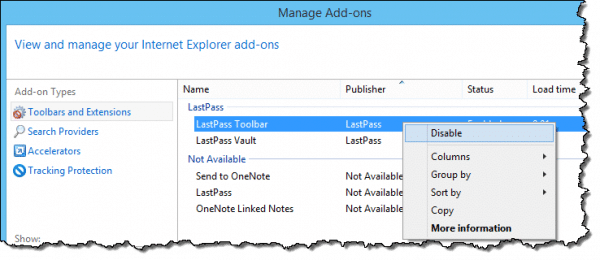 If this makes the problem go away, then carefully re-enable the add-ons one by one to see which one causes the crash to happen.
Scan for malware. This is probably the second most common cause of unexpected crashes in IE that just start happening one day. Using your anti-malware tool, perform a full scan of your disks. Consider also running an additional scan using the free version of MalwareBytes Anti-Malware.
Run the system file checker. SFC will detect and repair system files that have gone missing or have somehow become corrupt, including those that comprise IE.
Reinstall Internet Explorer. You can also visit Microsoft's Internet Explorer site to make sure you're running the latest and greatest version.
Which brings up yet another good idea: visit Windows Update. Make sure you have the latest Windows components, IE components, drivers, and other updates for your system. When they're not about critical security updates, the majority of the fixes on Windows Update are often about fixing crashes.
And finally, if the problem happens only on certain websites, it's possible that the software being exercised by that website has a problem. It might be worth checking with other users of that same site to see if they have a similar problem.
Debugging crashes in IE can be a tricky proposition. The list above is a start, either towards resolving the problems you're experiencing or towards narrowing down the possible causes by eliminating the common ones.
Podcast audio

Download (right-click, Save-As) (Duration: 4:56 — 4.5MB)
Subscribe: RSS