It's easy.
It's easy to start using the Chrome internet browser instead of Edge, and I'll show you how. Unfortunately, Edge may still make occasional appearances.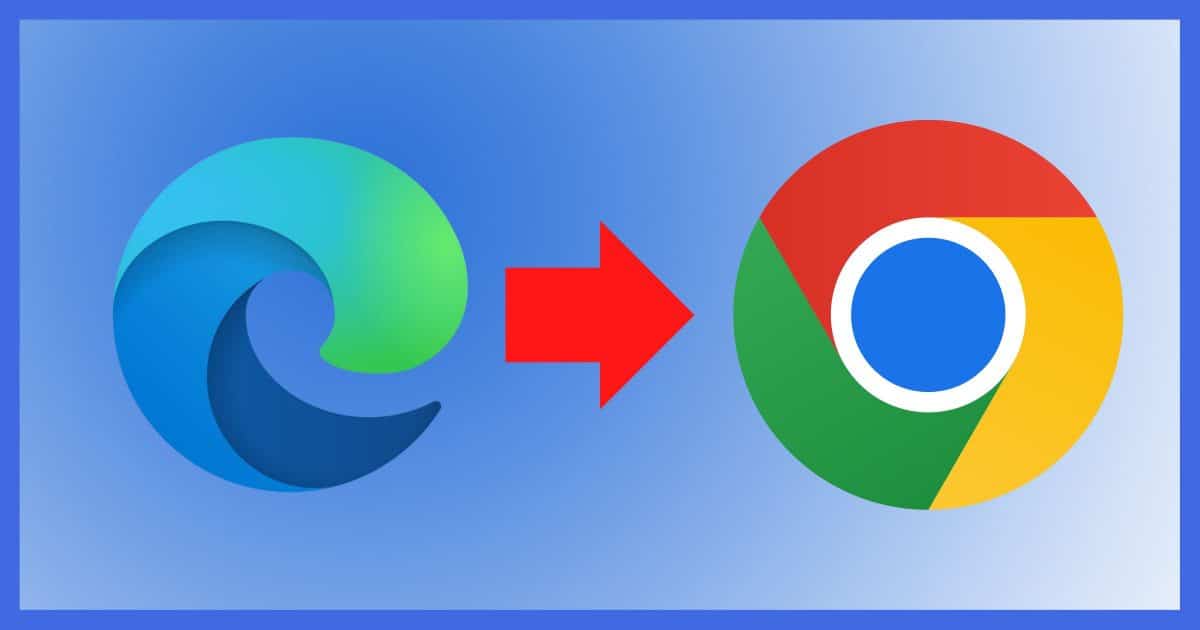 Question: How do I change from Microsoft Edge to Google Chrome?
Simple: install Chrome and start using it.
Seriously, aside from a couple of minor annoyances, that's all that's required.
Let's review the process and talk about those annoyances.
Switch from Edge to Chrome
Download and install Google Chrome.
Set Chrome as your default browser.
Realize that Edge may still make occasional appearances.
Install Chrome
Visit google.com/chrome, and click the Download Chrome button.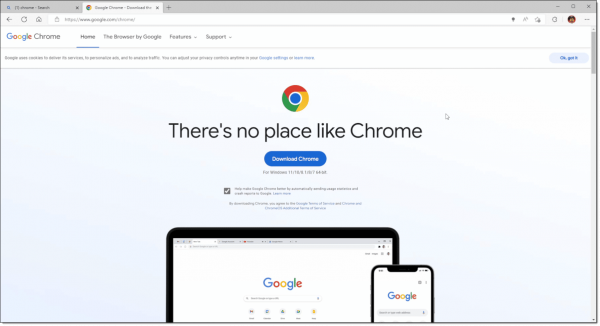 This will download a downloader, which then automatically installs the browser.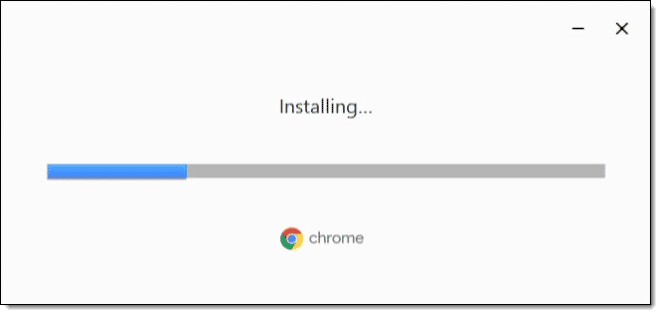 After the installation is complete, the browser will open.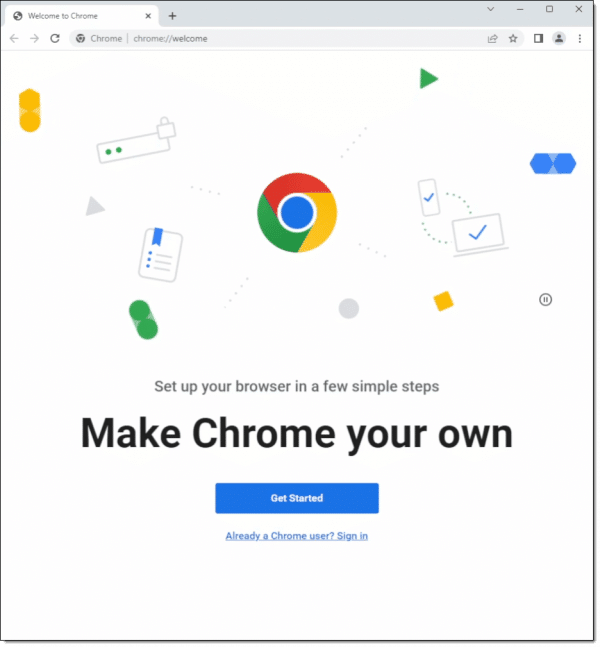 At this point, you can just use Chrome instead of Edge.
Changing the default browser
At some point, Chrome will let you know it's not the default browser.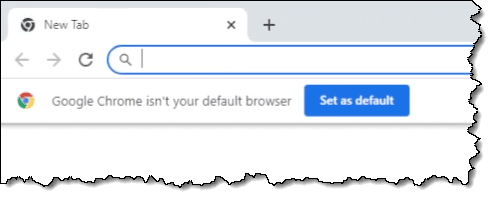 Click on the Set as default button, and Windows Settings will open to the "Apps > Default Apps" page.
Scroll down to Google Chrome, and click on it. This will open a page of media types for which Google Chrome can become the default app.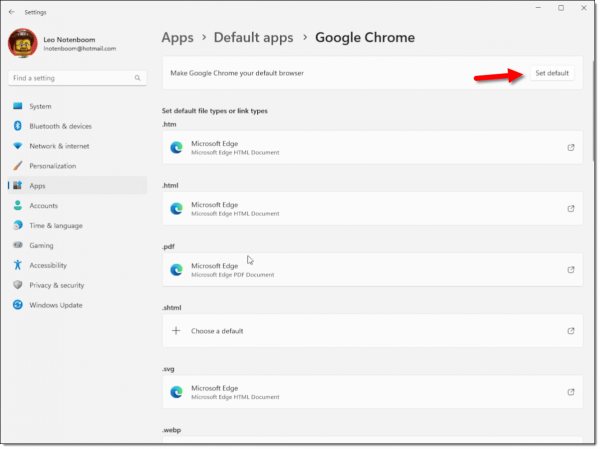 Click on Set default to the right of the "Make Google Chrome your default browser", and you're done.
Google Chrome is now your default browser.
Most of the time.
Edge annoyances
There remain two annoyances related to Microsoft Edge.
First, it cannot be uninstalled.

It's listed in Settings > Apps, but the Uninstall option is grayed out.
This is not unexpected. Edge's predecessor, Microsoft Internet Explorer, could not be truly uninstalled either. My theory is that Edge is part of Windows, and that other parts of Windows expect Edge, or parts of Edge, to be available.
Second, some functions are hard-coded to use Edge regardless of your default browser selection. For example, at this writing, the Windows Taskbar search performs online searches using Edge, even if Chrome is configured as the default browser.
Do this
If you like, start using Chrome by downloading it, installing it, and setting it as your default browser.
Just don't expect Edge to disappear completely.
Want another good source of information? Subscribe to Confident Computing! Less frustration and more confidence, solutions, answers, and tips in your inbox every week.
Podcast audio

Download (right-click, Save-As) (Duration: 8:27 — 11.7MB)
Subscribe: RSS