Apple computer has the ability to blacklist all internet sites except those that are approved. I see that Kaspersky has that ability in their Internet Security 2014, but it also has other tools that I do not need. I have been wondering why  this ability is not available elsewhere. Many security packages are available, but all require blocking individual sites , which is a tedious task. Is it technically difficult? I don't want to buy a Mac just for Nick Jr and Minecraft, but…
Besides not being a parent myself, there's a reason why I don't talk very often about parental control software and internet filters: I don't have much faith in them. And honestly, I don't believe that they really work.
I'll review a few of those reasons.
I'll also recommend one approach that, while it doesn't address all of my concerns, is relatively easy and free.
Why I believe filtering doesn't work
I'm fairly convinced that filtering simply doesn't work, particularly when it comes to today's children. That's because:
Almost any filtering can be bypassed or disabled by a semi-technically literate person.
Your computer is not the only one that your child uses.
Kids today are growing  up with this stuff. I hear regularly from parents who turn to their children for technical support. We also periodically hear  stories of the three or four year old who not only managed to unlock mommy or daddy's iPhone, but started purchasing and downloading the latest games. If your child isn't that child, chances are that he or she has a friend who is.
Once they realize that a filter is in place, thwarting the filter will become their number one goal. And today, it's not that unreasonable of a task.
If your computers are filtered and protected, that's fine. But what about the computers at the other kids' homes? Or at the library1?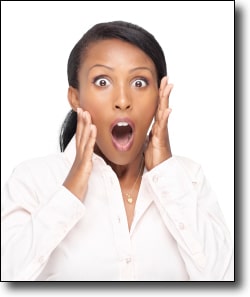 There are many different ways kids can, and do, bypass the filtering that you may place on your computer.
(By the way, the same reasons apply to governments that attempt to filter the internet for their residents. People can, and typically will, quickly bypass the filters if sufficiently motivated.)
Filter maintenance
Filters are actually pretty common and fairly easy to implement. Not only do several security tools provide filtering as a feature (as you've seen), but it's actually pretty easy to do it yourself. With a simple text editor (like Notepad) and administrator access, you can edit the "hosts" file to block access to certain websites. My article, How do I edit the hosts file in Windows 7?, actually includes an example of how you might block "ask-leo.com"  (which I hope you never do :-) ).
As you've mentioned, the real problem is maintenance. No matter how many sites you manage to block, I'm absolutely convinced that your kids will find something that you hadn't. If it's done manually, it's an omission-prone and tedious task.
Even automated approaches have their drawbacks. Like malware definition updates, tools that also provide web filters may very well have a master list that they update automatically, but there's no guarantee that the sites that you care to block are included.
So you want a filter anyway
If you're going to put a filter in place, I do actually have a recommendation: OpenDNS.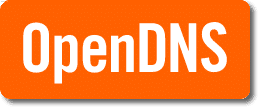 The process is relatively simple:
Sign up for a free account at OpenDNS.
Set up free filtering within that account.
Configure your router, or perhaps your computers, to use the OpenDNS servers for name resolution.
If you have an IP address that is dynamic (if you're not sure, you probably do), download and install a small application from OpenDNS that updates the IP address associated with your account.
Then, when anyone on your network attempts to access a blocked site, they can't. Simple as that. And it works for all devices using your internet connection.
Yes, Open DNS maintains the block list. There are additional cost services available that I think will give you more control, but the basic free services are good enough for many.
Other systems
As I said at the beginning, I'm not a parent.
But many of my readers are. If you have a particularly good success story with a specific filtering technique, I'd love to hear it. I'll be watching for spammers, of course, but honest experience and reviews would be particularly valuable.
And of course, I'll remain skeptical.
Ultimately, it's my perhaps naive belief that even good filtering is still no substitute for good parenting.