Printers and printing have long been their own special source of frustration in Windows. From early days to the present, printers have been known to behave oddly — and even stop working on occasion.
It's gotten better, especially when it comes to installation, but random frustrating things still happen.
I don't have a solution for everything, but I do want to share the first thing I do when a printer goes awry. I'd say it resolves over half, maybe as many as 80%, of the cases I'm asked about.
Use the Windows 10 settings app to remove your printer from Windows and then add it back again. Doing so re-initializes much of the printer's configuration information. While this approach doesn't solve all problems, it's a safe and easy first step to fixing printer issues.
Uninstall the printer
As counter-intuitive as it sounds, the first step is to uninstall the printer from Windows.
In the Settings app1, click on Devices, then Printers & scanners. Click on your printer, and underneath, it click on Remove device.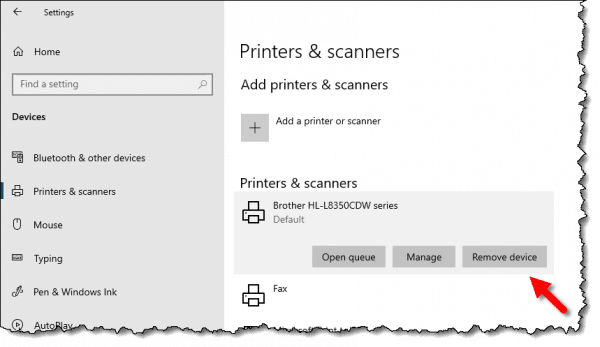 You'll be asked to confirm.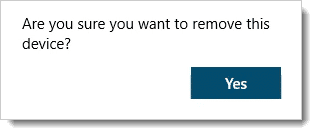 Click on Yes, and the printer will disappear from the list.
Re-add the printer
Click on Add a printer or scanner. Windows will scan your local network for printers, as well as any that are physically connected to your computer.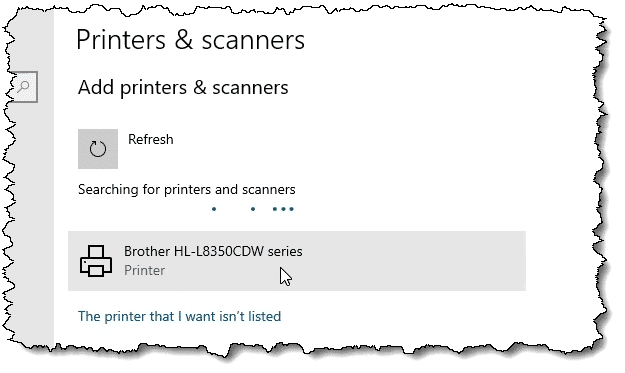 When your printer appears, click on it. Windows will reinstall it.
Most of the time, this is all you need.
Adding a printer that's not found
If, after some time, Windows has not found your printer automatically, click on The printer that I want isn't listed for a list of alternative ways to install the printer.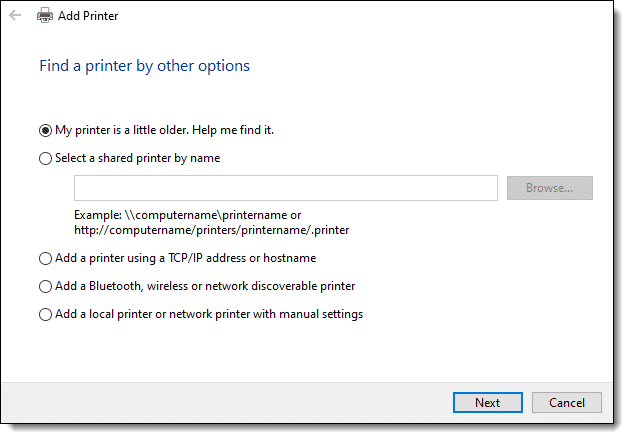 These are more advanced techniques, and may require that you have additional information (such as specific printer names or IP addresses) or skills (understanding manual settings) at your disposal.
There's another approach not listed that's actually more common and easier to perform: click on Cancel, and then visit the printer manufacturer's website for the latest drivers and/or installation program for your specific printer. If available, that's generally as simple as running the program and perhaps answering a few questions (remember, never choose default), after which your printer is re-installed.
What did we just do?
I liken it to a "reformat and reinstall" of your computer, except limited to the printer. By uninstalling and then reinstalling it, most settings are re-initialized to their default state, and the driver is configured for the correct, current state of your machine.
As I said, it doesn't fix everything, but it does fix a surprising number of problems. It's a good and generally safe first step when tackling printer issues.
Podcast audio

Download (right-click, Save-As) (Duration: 4:11 — 4.4MB)
Subscribe: RSS
Footnotes & References
1: While this article focuses on Windows 10, this same technique can be used in prior versions of Windows via Control Panel.