Be careful not to give away more than you expect.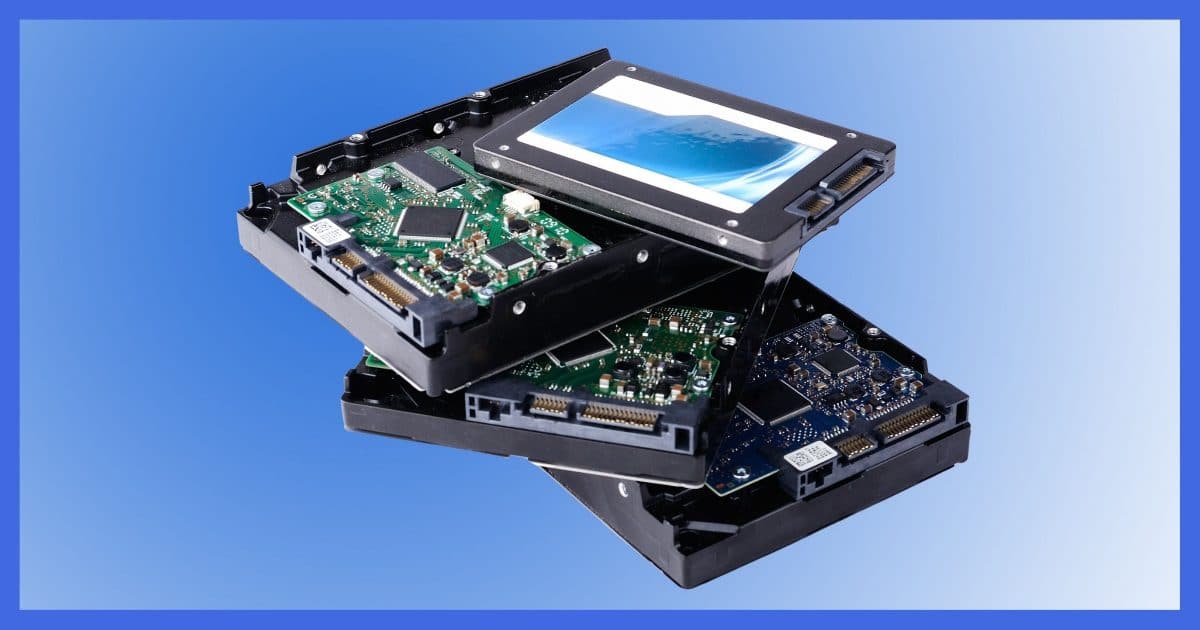 Erasing your hard drive before you give it away is important. Exactly how thorough an erase you need depends on your data and level of paranoia.
Question: I would like to clear off/erase all of the programs on my hard drive and clean it up before I donate my computer to a worthy cause. What's the best/simplest way to do this?
To begin with, good on you — not only for your donation, but for thinking to clean it before you do so.
All too frequently, we hear of computers being donated by banks, hospitals, or other institutions that end up exposing all sorts of private information that should have been erased first.
The best way? Well . . . how paranoid are you?
Erasing a hard disk before disposal
In most situations, a simple full (non-quick) format of a traditional hard disk is sufficient. For advanced situations, tools like DBan can be used. SSDs should be erased using a utility with the SSD-specific "ATA Secure Erase" command. For the extra paranoid, physical destruction is also an option. What's not an option is leaving an operating system installed, as that will inevitably leave personal traces as well.
Not an option: leaving anything
Quite often, I get this question with an additional caveat: how to remove all of your personal information while leaving Windows installed.
You can't.
Even after removing all of your data — even if you remember to remove every scrap, and even after removing every single application — some of your personal information will still be left behind.
There's likely to be random information left in the Windows registry. On top of that, unless you take additional steps, all of those files you carefully deleted could possibly be recovered.
What's worse, of course, are the people that do nothing and leave everything on the machine. It's not uncommon to hear stories of second-hand machines containing a wealth of personal and private information from the previous user.
Let's not do that, OK?
Basic precaution: format the HDD
When it comes to hard disk drives (HDDs), conventional wisdom is that reformatting your disk is the right thing to do. And I agree with that if it's done properly. (I'll discuss solid state drives, or SSDs, below.)
What do I mean by properly?
Windows (all versions), and even MS-DOS before it, has the option to perform what's called a "quick format." In reality, a quick format does very little except create an empty top-level directory and possibly add a label. The rest of the disk is left alone. That's why it's quick.
That's why it's also insecure. Because the rest of the disk is left untouched, any data that was there will remain. Many disk recovery tools will be able to recover data from a "quickly" formatted disk.
So the answer is to reformat the disk, making sure to not specify a "quick" format.
Unfortunately, if that's your C: drive, you won't be able to format the drive if you've booted from it and are running Windows. You'll need to either install the disk in a different machine to be able to reformat it, or boot from something else.
For the latter, I have just the thing…
A safe, practical approach: DBAN
DBAN (which stands for "Darik's Boot And Nuke") is a free utility designed to do exactly what we're talking about by living up to its name: it's a CD you boot from that then "nukes" the information on the drive.
Download the DBAN CD image, burn it to a CD, and then boot from the CD. I need to be really clear on what happens next:
👉 DBAN will automatically and completely delete the contents of any hard disk it detects. 👈
DBAN does this not by simply deleting files, but by performing a careful overwrite of the entire hard disk surface. When it's done, everything is erased.
Everything.
In fact, DBAN has options to overwrite/erase the hard disk multiple times, so as to prevent any possibility of future data recovery. For most folks, multiple overwrites is unnecessary, but DBAN is my recommendation when you're about to dispose of a hard disk or give a computer away.
SSDs are different
Unlike HDDs, SSDs wear out the more you write to them. The techniques mentioned above — a not-quick format or using DBAN — write to the entire drive. While it probably won't appreciably impact the useful life of the device, there are better alternatives for SSDs. Most involve a special command called "ATA Secure Erase". It's the least impactful way to erase an SSD completely and securely.
Check with the SSD manufacturer. Many, if not most, have free maintenance utilities that include the secure erase command as an option.
Use Windows Disk Manager to remove all the partitions on the drive. Technically, this isn't a complete erase or overwrite, but it does make any attempt at data recovery much more difficult. And it's free.
Use a third-party utility like PartedMagic. Unfortunately, most are not free, but in exchange, they often include additional partition-management functions that could be useful in other situations. Be sure to look for "ATA Secure Erase" (specifically for SSDs) functionality.
The important thing is to avoid treating your SSD like an HDD, and avoid a full over-write if you can.
Over the top: physical destruction
It's a common recommendation to use a big heavy magnet to erase a hard disk.
My advice is to forget it.
Any magnets you're likely to have around the house, even your big speaker magnets, are unlikely to affect your hard disk in any significant way. I believe there have been studies that show even some exceptionally large magnets still leave the contents of hard disks in a recoverable state.
Another approach to really, positively, and permanently destroy your data is to physically destroy the disk.
Personally, DBAN is more than enough for me, but if you care enough to go this far, perhaps drill a few holes all the way through the hard drive casing, through the disk platters, and out the other side.
Unfortunately, that level of destruction also makes your gift significantly less useful.
If you want to leave Windows on the machine…
As I said before, it's common to want to leave Windows installed as part of your gift.
That may or may not be legal (it depends on the terms of the license for your particular copy of Windows). To keep it at least ethical, it means you would no longer keep or use that copy of Windows yourself.
The right and safe way to transfer Windows, in this case, is to, after running DBAN, reinstall Windows from scratch using your original installation media. If your system didn't come with installation media, then you could try the restore media that you received, or you could restore to an image backup that you took immediately after receiving the machine. You can also download an appropriate copy of Windows.
Part of your gift would be to include the product key activating that copy of Windows, which you would no longer use yourself, having given it away.
Podcast audio

Download (right-click, Save-As) (Duration: 7:54 — 8.3MB)
Subscribe: RSS