I responded to a question a couple of days ago regarding Windows 8 that ended with "Why did Microsoft do this, when everybody wanted the familiar old XP style?".
My response included a pointer to my "Why ask why?" article, as well as pointing out that, no, "everybody" didn't want the familiar old XP style. In fact many people have come to actually prefer the Windows 8 interface once they'd gotten used to it.
The response? "The User should never have to get used to it."
That got me to thinking. In an ideal world that's absolutely correct.
But we're far from living in an ideal world, and that means that's nowhere near practical.
We "get used to it" all the time
One of the things that frequently frustrates me is how folks who are more than willing to accept random and sometimes pointless change in other areas of life will rail against even minor changes on their computer.
Consider this: when was the last time you purchased a new car and the dashboard layout was exactly the same as your previous one? I know, I know, the gas pedal, brake, gearshift and steering wheel are all standardized1, but what you're looking at otherwise most certainly is not. A dial on one vehicle is a button on the other. Radios that have 10 buttons on one car have 12 buttons plus a screen on another. Environmental controls are not only reversed, but often take several minutes to even understand2.
And yet no one complains nearly as loudly as they do when a menu item moves from one place to another in a popular online email program.
Now, think about the appliances in your home. Did your last oven work exactly the same as its replacement? How about your microwave? Television set? Cable box? Game console?
Heck, I even run into toasters – simple toasters of all things – that have different ways of controlling the darkness of the resulting toast. And all with varying degrees of inconsistency that require we test each different toaster we use to determine if "5", or "M", or "about in the middle" means we'll get warm bread, charcoal or something in between.
And what do we do? We get used to it. We get used to it all.
But computers are different!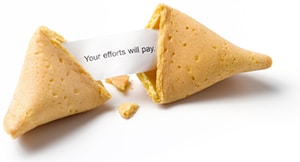 Not as different as you think.
I would claim that the only fundamental difference that really stands in the way of simply "getting used to it" is the speed of change.
When we compare computers and, say, automobiles, we need to use different time scales. A computer (or operating system or application) of just three years ago is more like a 10 year old car. It works great, it's comfortable, and it could last another 3/10 years. But it's starting to show its wear.
A five year old computer/OS/application? Now we're talking more like a 20-25 year old car – a car that in many licensing districts can already be tagged as an "antique".
A 10 year old computer/OS/application? More like that 30-40 year old car for which you can no longer get parts, need to locate special fuel or fuel additives, and for which you have a hard time finding a mechanic.
Yes, the technology of automobiles is changing, but not at the pace of the personal computer (or tablet or mobile phone).
But we get used to the car, each time we get a new one. To do anything else just isn't practical for most.
Upgrading my OS isn't like getting a new car!
Yes. Yes it is.
Or, rather, I would strongly encourage you to consider it almost exactly like getting a new car.
It's like ripping off the dashboard (the "user interface" to your car) and replacing it with a completely new one. It may be similar to your old one, or it may include some radically different controls. (Have you seen some of the newer automotive dashboards of late? Radically different.)
My wife and I each drive different models of cars from the same manufacturer, one model year apart. The "user interface" (aka dashboard) on each is quite different.
And yet, we get used to the differences.
But they don't stop supporting my car!
Yes. Yes they do.
Like I said earlier, the timeframes are different, but the results are the same. Parts for 40 year old cars are difficult to come by. Dealers that originally sold those cars – if they're still even around – may or may not be able to help you repair or maintain them.
Recall notices – the automotive equivalent of security updates – stop getting generated.
Now, you can learn to maintain your car yourself, or you can find enthusiasts or specialists to do so, often for a price, and hope that they know what they're doing. But, for example, your 40 year old vehicle still has no alarm system built in, and the locks are easy to pick. It's old enough that no one may care, but that doesn't change what it is.
That 40 year old car is no longer supported. Just like certain versions of operating systems.
So, we (eventually) get a new car, and get used to the differences. Eventually we're safer, and more fuel efficient perhaps, and spending less time and money trying to keep the old rig running. And that new car… after we've become accustomed to it – becomes second nature once again.
Not all new cars succeed!
Ain't that the truth.
And it's for a wide variety of often inexplicable reasons. The Edsel might be the "Microsoft Bob" of the automotive world.
Don't get me wrong – I'm not saying that every operating system, or even every version of every operating system, is a success or is something that's appropriate for everyone. But even Windows Me and Windows Vista have their supporters, even though most of us often like to pretend that they never happened.
And sure, Windows 8 could be the next failure.
But my personal experience using it, and the experience of others that I hear from regularly, says that's simply not the case. It's likely not to be the massive success it could have been, for a variety of reasons3, but it's not heading towards failure from where I sit.
And what I am hearing is that slowly, more and more people are getting comfortable with it.
Even liking it.
As they get used to it.
I'm not saying you MUST get used to anything
I'm saying you'll probably be better off if you try.
I'm saying that you already do, on a regular basis, with other appliances and devices, so why not bring that same approach to your computer?
Yes, in a sense, this is a continuation of my rant on accepting change. But this isn't as much about being less stressed about change as it is about finding out that if you give things a chance you may very well find out that you like the result. You might find that it's actually easier. You might find out that you're more productive.
Once you get used to it.
No, no guarantees, of course. There are folks who still swear by rotary dial phones and Edsels. We are most certainly not all the same, nor should we be.
This is just a suggestion that you give it a try.
Given a chance, you might like it.