When a Microsoft account won't do.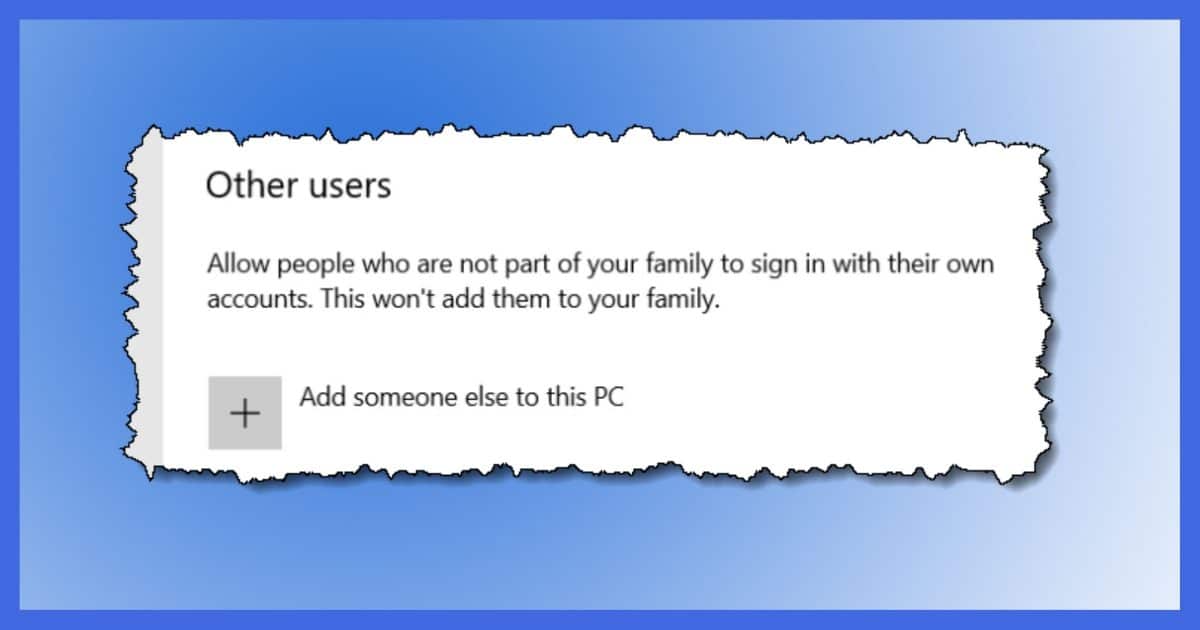 The ability to create a local user account on Windows hasn't been removed; it's just not obvious where to find it.
Microsoft tries very, very hard to get you to sign in to your PC using a Microsoft account — an email address you also use to sign in to Microsoft services online.
In fact, they try so hard that it's easy to miss that you can still set up what's called a local machine account — an account that is unique to your machine and has no dependency on Microsoft.
There are lots of reasons that using a Microsoft account is a fine thing to do. I still like to have a local machine account available should I ever run into problems signing into or losing access to my Microsoft account. I'll show you how to set that up.
Creating a Windows local account
Local user accounts are still available in Windows.
"Add, edit, or remove other users" in Windows Settings.
Add a user.
Decline both attempts to use a Microsoft account: "I don't have this person's sign-in information" and "Add a user without a Microsoft account".
Create an account with a traditional username and password.
Sign in to the account to complete its setup and confirm it's working.
What is a local account?
Before we start, let's discussed exactly what a local account is and why you might want one.
You can sign in to Windows 10 and 11 using either a Microsoft account or a local account.
A Microsoft account is any account you've previously created in order to use a Microsoft online service. Hotmail and Outlook.com email accounts are two examples, but any account you can use to sign in to Microsoft's online services is a Microsoft account. A Microsoft account is identified by a unique email address like "askleoexample@hotmail.com". If you already have a Microsoft account, you don't need to create a new one to sign in to your PC.
A local account is an account existing only on your PC, used only to sign in to Windows. A local account is identified by a username like "askleo".
There are pros and cons to each.
A Microsoft account:
Many Microsoft services on your PC, like OneDrive, are automatically associated with your Microsoft account.
Some Microsoft services, like the Microsoft Store, require one.
If you forget your password or have other security-related issues, many of those issues can be taken care of online, even if you're unable to access your computer.
The downside to a Microsoft account is that you're exposing more of your activity to Microsoft and becoming more reliant on being online most of the time.
A local account:
Doesn't require Microsoft to be involved in your sign in, other than that you're signing in to Microsoft Windows.
Works whether or not you're online.
Password recovery options are more limited
You'll still be required to use a Microsoft account when using Microsoft services online.
My recommendation is to use a Microsoft account day to day, but create a "back up" local account on your machine should anything ever go wrong and the Microsoft account stop working.
Creating a new user account
There are several ways to get to the settings page you'll need, but I'll start with a search for "user account". Click on Add, edit or remove other users when it appears.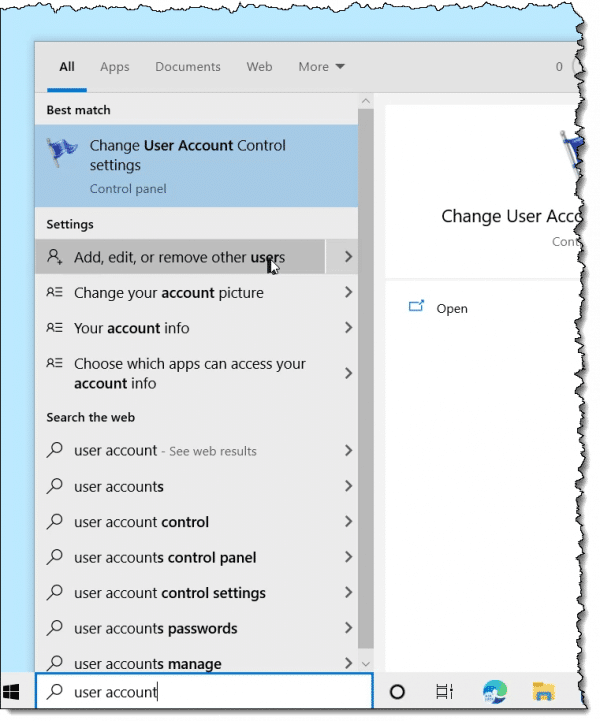 On the resulting settings page, click on Add someone else to this PC.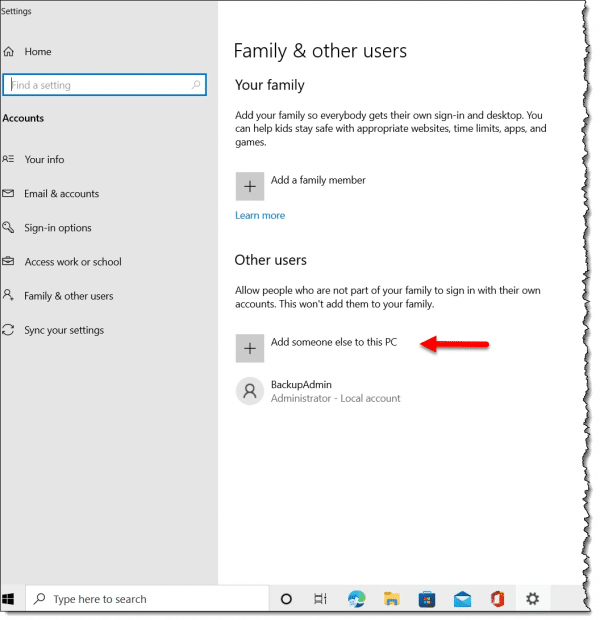 This will bring up something that looks very much like a Microsoft account login box.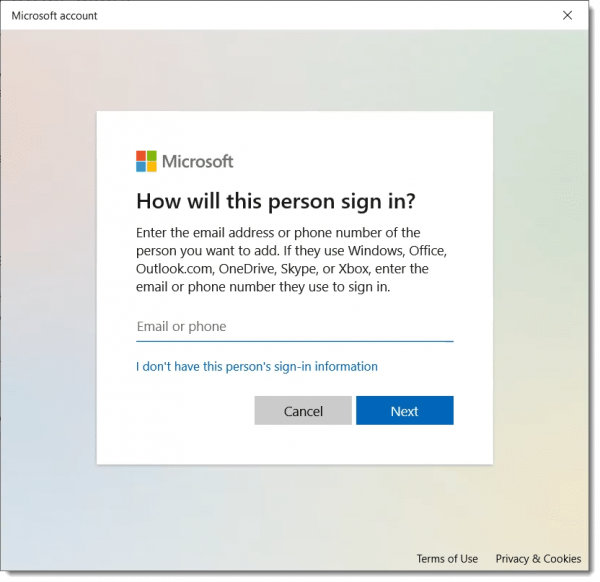 The "trick" here is to click on I don't have this person's sign-in information. This will take you to a Microsoft account creation dialog.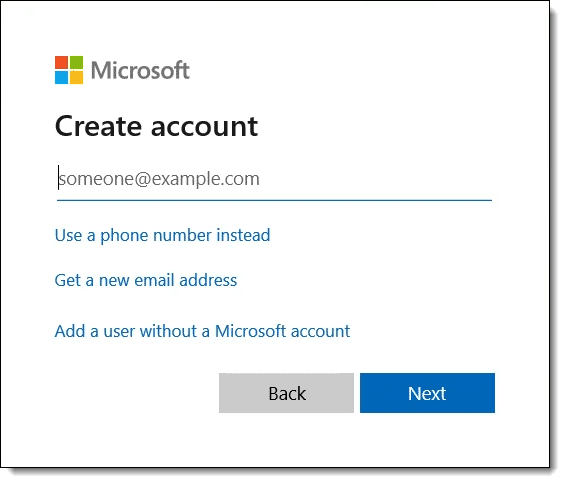 This is still not what we want to do, but finally, we're given the option we've been looking for. Click on Add a user without a Microsoft account.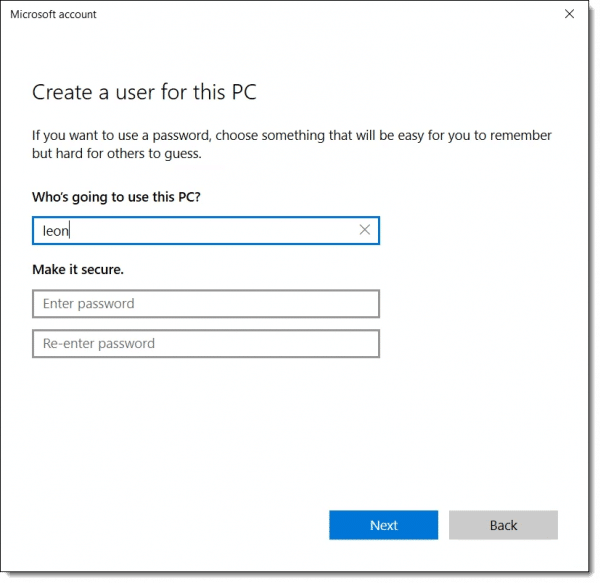 Even though the window title says "Microsoft account", this dialog allows you to create a local machine account. Enter a user name and a password. As soon as you enter a password, additional fields will require you to set up three security questions and answers.
After you've done so, your new account will be created.
Making it admin
For my purposes, I want this account to be administrator-capable. By default, it's a limited user.
Click on the newly created account as displayed above to reveal a Change account type button.
Click on that, and a new dialog will appear with an Account type drop-down list.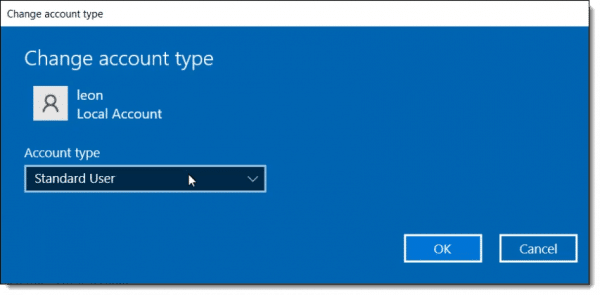 Click on the drop-down, click on Administrator, then click on OK. The account will now be Administrator-capable.

Sign in
After creating the account, I recommend that you sign in using that account to let Windows complete its configuration.
Right-click on the Start menu, click Shut down or sign out, and then click Sign out.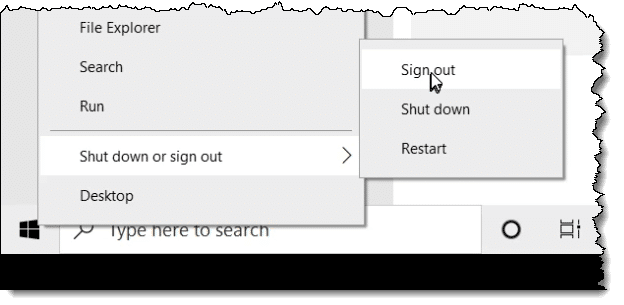 This will return you to the Windows login screen. You should see your newly created account as an option in the lower left.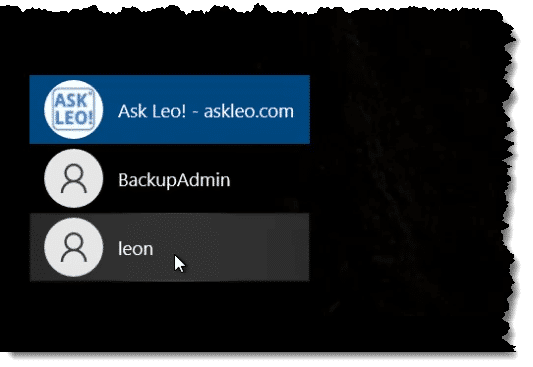 Click on the newly created account, and the sign-in field in the center of the screen will update.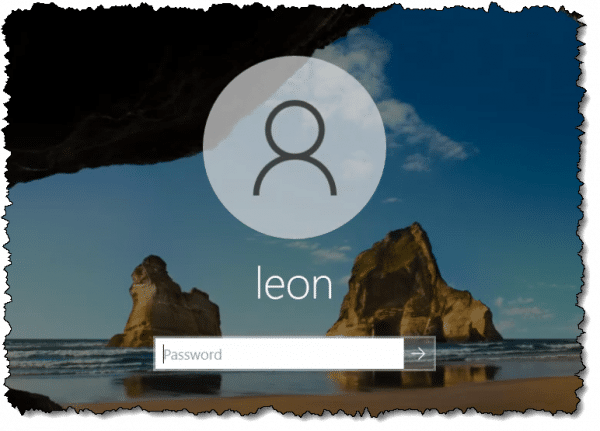 Enter your password and sign in.
The first time you do this with a new account, Windows will run what's called the "Out of box experience" or OOBE. This sets up various folders and settings and prompts you for several user-configurable privacy settings. Once it's complete, your new account is ready to use.
Do this
Setting up a backup administrator account is a good idea, just in case something goes wrong.1 I recommend you do so.
I don't recommend switching back and forth between accounts; that can get confusing. It's easy to lose track of which account holds which data, for example.
Select one — either your Microsoft account or the local machine account — to use as your primary account on the machine. I recommend the Microsoft account if you're undecided, but settling on one is more important than which you choose.
And while you're here, subscribe to Confident Computing, my weekly newsletter! Less frustration and more confidence, solutions, answers, and tips in your inbox every week.
Podcast audio

Download (right-click, Save-As) (Duration: 5:53 — 5.7MB)
Subscribe: RSS
Footnotes & References
1: In fact, it's apparently such a good idea that if you've been looking closely, you may have noticed I'd already created one on this machine.