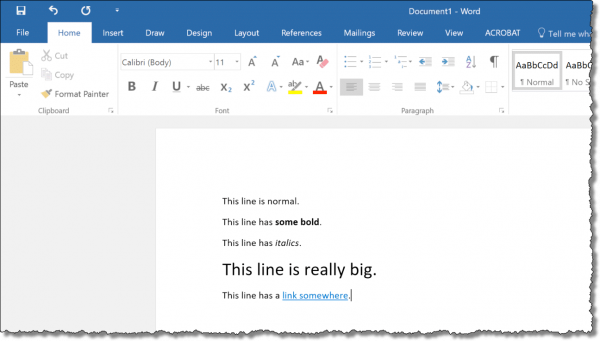 Notepad is another one of those underappreciated gems in Windows.
It's not uncommon to run across some text — perhaps in a document, perhaps on a webpage — that has an excess of … well, let's just call it "personality". Lots of bold and italics, different font sizes, different font colors, I'm sure you know what I mean.
Notepad to the rescue.
Select that overly-formatted text, right-click on it, and click on Copy to copy it to the system clipboard.
Now, fire up Notepad.
Right-click in the empty Notepad document, and click on Paste.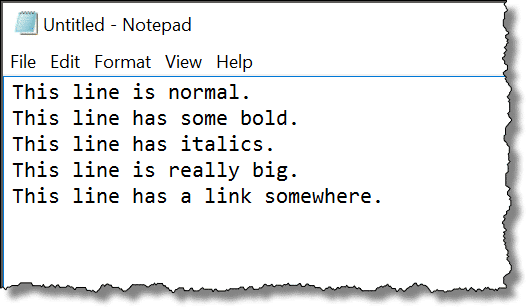 Notepad is a plain text editor, which means it doesn't support all that fancy formatting. What that means is that when you paste formatted text into Notepad, all the formatting is ignored and you're left with only the text.
You can now select what you like in Notepad, copy it to the clipboard, and paste it into another application. Since Notepad knows nothing of formatting, only the text is copied. Copy/pasting out of a program like Microsoft Word into Notepad, and then copy/pasting back into Word is a quick and dirty way to remove all formatting from any document.
Bonus Tip
Another way to remove formatting? Hold down SHIFT when pasting. For example, had I pasted back into Word using SHIFT+CTRL+V, only the text would be pasted and the formatting removed. This doesn't work in all applications — hence the Notepad trick — but it's convenient when it does.
Related Video