Probably the most commonly undesired appearance of Bing.
It is possible to change the default search engine in Edge; it's just not obvious and sometimes ineffective.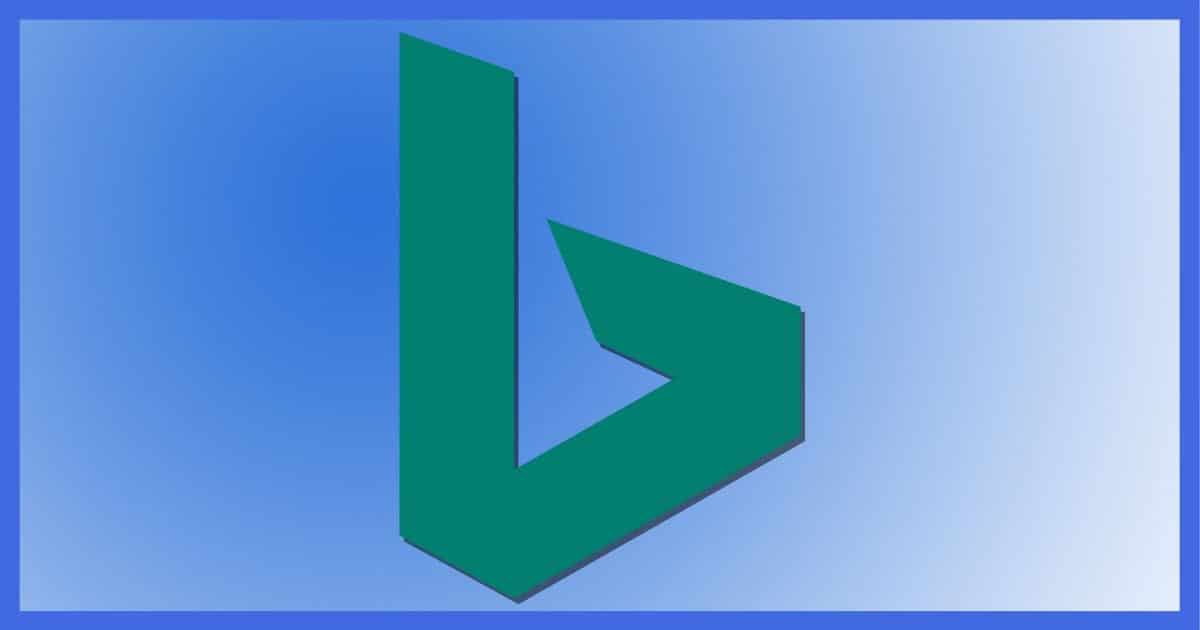 Edge is the default web browser in Windows 10 and 11.
As you might expect, Microsoft wants you to use Edge and also other Microsoft services — like Bing.com, their Google competitor.
What if you want Google or some other search engine? Well, changing the default search engine in Edge is well hidden.
Changing Edge's Search Engine
That the Microsoft browser would promote the Microsoft search engine should not be a surprise. In the newest version of Edge, in Settings, Privacy, search, and services, locate the "Address bar and search" section and change the "Search engine used in the address bar" to your search engine of choice.
Microsoft = Edge + Bing
It shouldn't surprise anyone that the default search engine in Microsoft Edge, as provided in Microsoft Windows, is Microsoft Bing.
Search engines, like browsers, are a matter of personal preference. Some people like Edge; some don't. Similarly, some folks are satisfied with Bing; others, not so much.
Fortunately, and again much like browsers, there's a wide variety of alternative search engines out there. Personally, I tend to prefer Google.
Changing the setting in Edge
In Edge, click on the ellipsis — the "three dots" in the upper right of the Edge window.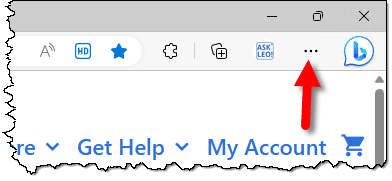 This will expose a menu of options. Near the bottom of the list, click on Settings.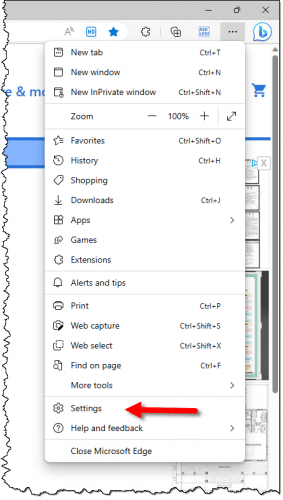 This will open a new Settings page. On the left, click on Privacy, search, and services.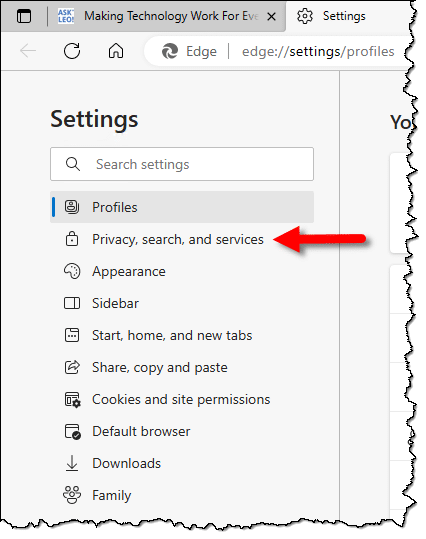 On the resulting (lengthy) privacy page, scroll to the very bottom and click on Address bar and search.
Finally, on the resulting page, click on the drop-down to expose the list of options for "Search engine used in the address bar".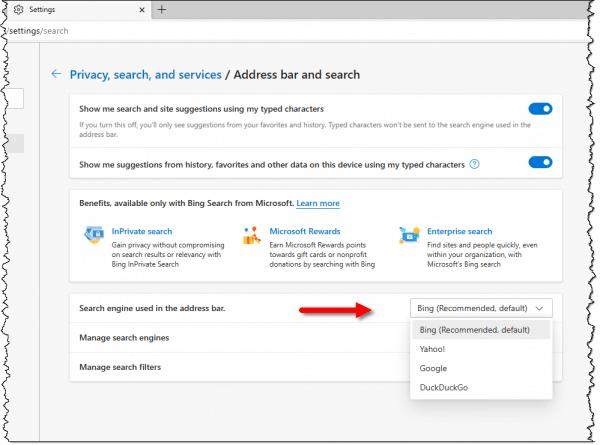 Click on the search engine you wish to use. Once complete, you can close the tab containing the settings.1
Bing is just a website… except when it's not
Of course, rather than making the changes above, instead you could just visit the website of the search engine you want to use.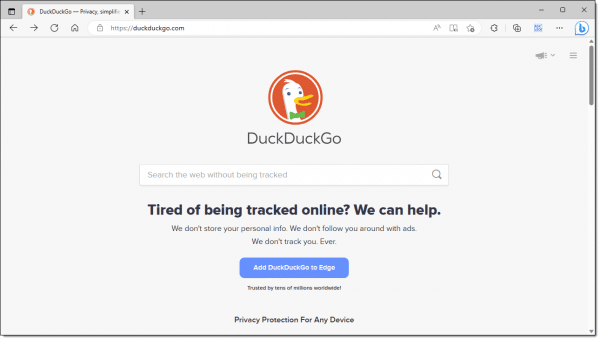 But here's the catch: Microsoft has thoroughly embedded Bing and Edge into Windows. This means that there are some situations (which seem to change often) in which:
Edge will always be used as the browser regardless of your default browser settings.
Bing will always be used as the search engine regardless of your browser search engine settings.
Annoying as that might be, remember, it's Microsoft Windows, Microsoft Edge, and Microsoft Bing, and they're well within their rights to ram it down our cross-promote their products however they see fit.
Unfortunately, the only real solution, if it annoys you enough, is not to use Windows at all.
Do this
Change the search engine used by Edge to whichever you like.  Don't be surprised if Bing still makes an appearance in some situations.
Here's something that's always in your control: Subscribe to Confident Computing! Less frustration and more confidence, solutions, answers, and tips in your inbox every week.
Podcast audio

Download (right-click, Save-As) (Duration: 5:33 — 3.9MB)
Subscribe: RSS
Footnotes & References
1: Even though only Bing, Yahoo, Google, and DuckDuckGo are listed, "Manage Search Engines", the next item down, allows you to add and use many more.