You have choices and tradeoffs.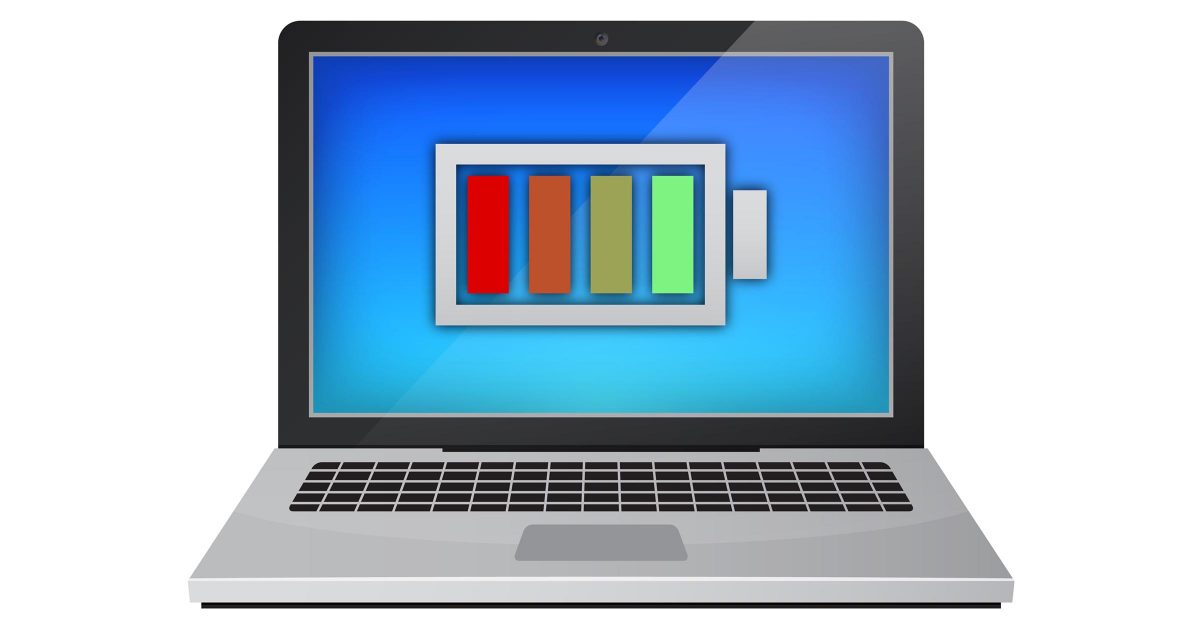 Leaving a laptop running all the time boils down to two things: your convenience and a decision.
My computer is in use most of the day. Will a laptop handle being on for so many hours every day?
Yes. Mine are typically on 24 hours a day, seven days a week.
However, there are trade-offs to leaving your laptop running all the time.
OK to leave a laptop running all the time?
It's perfectly fine to leave a laptop running all the time, but you'll need to have it plugged in. This will keep the battery fully charged at all times, and possibly shorten the battery's lifespan, but it's a decision of convenience and how best to maximize your use of the device.
It all comes down to battery life
The way to keep a laptop running at all times is to leave it plugged in and never shut it down. The battery never runs down, so the laptop never needs to shut down on its own.
The issue is that the battery never runs down. In fact, the battery rarely dips below 99% of its charge.
By itself, this isn't a problem. Your computer and your battery will continue to operate just fine. However, you may find out that when you run it on battery only that 100% charge doesn't last as long as it used to.
By leaving your laptop plugged in all the time, you're making a decision to shorten the battery's life: both the amount of time you can run your computer when not plugged in and the battery's usable life before you need to replace it.
Batteries die
All batteries die. They lose their ability to hold a charge — or as much of a charge — and they become less and less useful to power the laptop. On my oldest laptops, for example, the battery acts as nothing more than a glorified UPS and can keep the machine running for only a few minutes.
How quickly a battery dies is a function of its technology and how it's treated. The ideal treatment for most is something along the lines of:
Keep it ~80% charged if you can.
Use it down to the 10% range.
Use a charger that is matched specifically for the battery.
Don't let it get too hot or too cold.
There is much controversy around the specifics of that list, so don't take it as gospel by any means. The specifics also vary dramatically based on the battery type, how it was built, and even the software that controls how it gets charged.
One thing most people agree on, though, is that keeping the battery 100% charged at all times is generally not ideal. It's not disastrous, and your battery generally won't die quickly — it'll just die somewhat more quickly than if you'd treated it differently.
The pace of technology
I leave my laptops on 24×7 so as to keep them automatically updated and run backups and other scripts at night, when they're not in use. It's a choice I make.
What I've found is that by the time I care about the battery life being too short, the laptop itself has probably fallen into disuse by virtue of having become "old technology" in comparison to newer machines. In other words, the battery's lifespan still exceeds the laptop's useful lifespan for me.
In at least one case, I was able to extend the life of one of my older laptops by replacing the battery before I loaned it to a friend with less extensive computing needs.
As I said, it also varies dramatically based on the manufacturer. My MacBook's battery lasted much longer than I expected and is probably outliving the equivalent configuration in other machines.1
Do this
My sense is it's not something to spend a lot of time worrying about. Use the computer in a way that makes the most sense for your needs.
Turn it on occasionally — long enough to do whatever — with occasionally lengthier times to allow it to update. Plug it in when the battery gets low.
Turn it on in the morning, turn it off at night. Travel with it as needed. Plug it in when not traveling.
Or you can be like me, and leave it plugged in and running day and night, taking it for travel occasionally.
Be sure to subscribe to Confident Computing! Less frustration and more confidence, solutions, answers, and tips in your inbox every week.
Podcast audio

Download (right-click, Save-As) (Duration: 6:35 — 5.9MB)
Subscribe: RSS
Footnotes & References
1: A good thing, too, because the MacBook's battery is almost impossible for mere mortals to replace.