Can you safely delete set-up files of programs or updates you have downloaded from the internet? My C: drive's Windows' Downloads folder has files as far back as five years. Since these were set-up or update files, I assume they were zipped, and that upon installation, the electronic carapace for lack of a better word became discardable? Is this correct, or is the downloaded file necessary to the proper functioning of the file or update that has been downloaded (like a Jack-in-the-Box that would stop being a Jack-in-the-Box if you removed the box)? Which types of downloaded set-up files or updates are safe to delete, and which must remain (if any must remain)?
The answer is yes… and no.
Assuming you've run the setup to install the programs they contained, then yes, you can delete setup files safely. The programs will continue to work without them.
However, the answer is also no: you don't want to delete them. For reasons that aren't always obvious, you want to do something else instead.
Downloaded setup files are the new installation media. Once used, they can be deleted without harm to the application. Like installation media, though, you should keep them somewhere safe, in case you need to run setup again and the download is no longer available from the original source.
Downloaded setup files are like installation media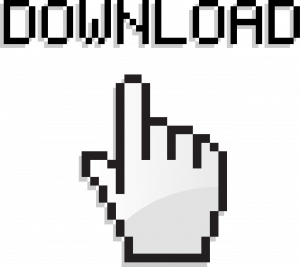 Setup files and packages downloaded from the internet are just like the original installation media you received back in the day when you purchased software in physical form.
Almost all software used to be sold and distributed on CD or DVD media (or floppy disks, if you go back far enough). You would run the setup program from the disc, and the software was copied onto your computer. After setup was complete, you removed the discs and began using the new software on your machine.
While the distribution model is different — downloading a file rather than receiving a disc — the method hasn't changed much at all. When you run the downloaded setup program, it copies the software onto your hard disk. After setup is done, it's no longer required for the installed software to run.
If it were on a disc, you would eject it.
Yes, you could just delete set-up files. But don't. Not yet, anyway.
Saving downloads
I recommend you save that downloaded setup program somewhere before you delete it from your hard drive.
The issue is simple: if you ever need to set up the program again, you'll need the setup program to do so.
When you have physical media, like an installation DVD, you can keep it somewhere and grab it when needed. If you routinely delete set-up files before saving them somewhere else, when it comes time to set up that program again, you might be out of luck.
The most common scenario for needing that download again is getting a new machine. You'll probably want to install the software on your new computer.
The second most common scenario? Reinstalling an existing machine from scratch because of a bad malware infection, or because the hard drive died and you didn't have a backup image. The instructions for a complete reinstall are pretty simple: reinstall Windows and then reinstall all your applications. If you don't have the download, you might not be able to complete that second step.
Where to save them?
The question this raises is where to save the downloaded setup files.
It varies, of course, depending on how you organize your life. Given that you're probably trying to free up space on your primary hard drive, the answer would generally be "somewhere else". That could be a different machine, an external hard drive, your backup drive, cloud storage, or some other storage location dedicated to the task.
I'll describe what I do below.
Download it again
The most common objection to saving downloads is that you can always download it again.
Always? I don't think so.
Besides assuming you have an internet connection, there are several scenarios where that's just not something you can count on.
Software you purchase in downloaded form can often only be downloaded for a limited time.
You may have need for the specific version of the software that you have installed — something you may not even realize until that version is no longer available for the download you need.
The vendor can go out of business. (This happens more often than you think.)
The safest thing to do is so easy: just save or archive those downloaded programs somewhere.
What I do to delete setup files
I keep my Downloads folder clean. In fact, as I type this, it's completely empty.
When I download software to my machine I currently1:
Run setup to install the software
Copy the download to a folder in OneDrive, replacing any previous copy
Delete the download from the Downloads folder
That way, I always have a copy of the most recent setup program for all the software I use, and it's easily available across all the machines on which I use OneDrive. (I can also save space in OneDrive by making the folder, or just the file, cloud-only.)
In my case, since I have several computers, this practice allows me to avoid downloading the same thing multiple times.
Podcast audio

Download (right-click, Save-As) (Duration: 8:01 — 8.2MB)
Subscribe: RSS
Footnotes & References
1: This has gone through several iterations over the years. It might be different yet again by the time you read this.