It's inevitable.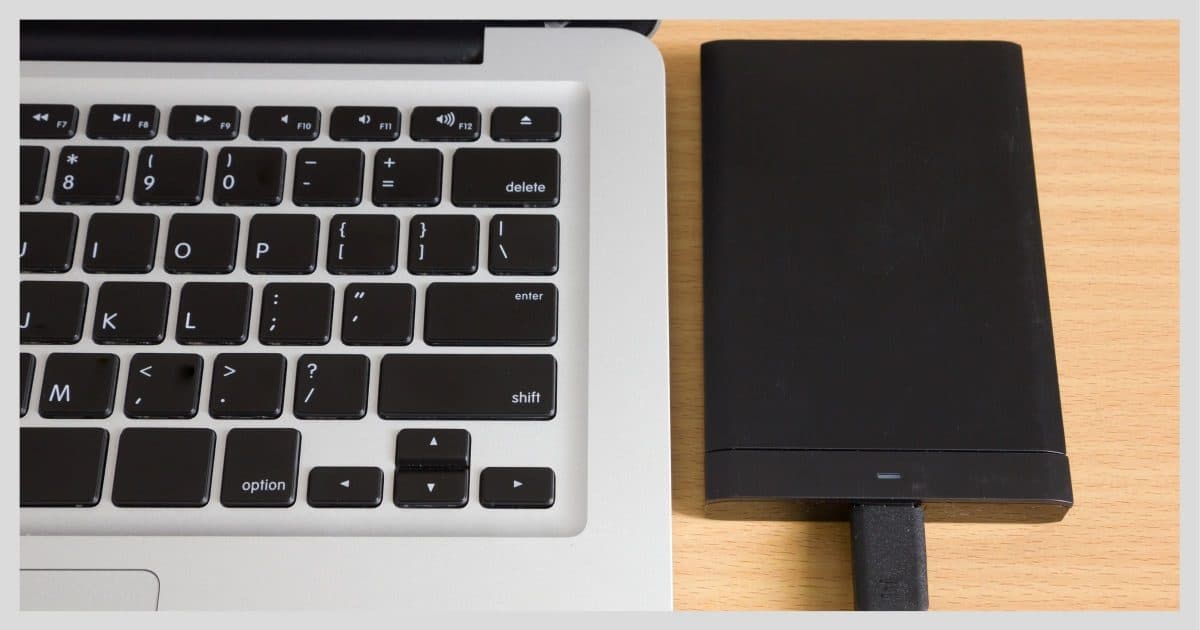 If you're backing up regularly to an external drive, chances are you're accumulating lots of data. I'll look at how to organize it, and what to keep.
Question: I have what I thought was a fairly big extra hard drive fitted to my PC which I use for backup purposes. The drive is slowly filling up with all these incremental backups! Can I get rid of any of these old backups? If so, how do I choose?
No matter what tool you use, a properly configured backup system collects more and more data in the form of backups as time goes on.
If you're backing up to an external drive, eventually it will fill up, no matter how big it is.
What to do is easy: delete stuff to make room. What stuff to delete depends on the type of backup you're doing, how long you want to keep things, and what other storage options you want to use.
Dealing with a full backup drive
Barring other action, backup drives eventually fill up.
You can delete full backups you know you'll no longer need.
You can delete incremental backups only in sets that accompany the full backup on which they're built.
You can delete older backups if all you care about is recent crash recovery.
You may want to keep some older backups from which to recover files further back in time.
Backup tools can automate much, if not all, of this process.
Full backups are big, but easy
I've previously discussed the differences between full and incremental backups. In short:
A full backup is a backup of absolutely everything on your disk at the time the backup is taken.
An incremental backup includes only those things that changed since the immediately preceding backup (full or incremental).
If you take full backups each time, then while your disk will fill up much (much!) quicker, your options are simple: just pick which you no longer need and delete them. Each backup stands on its own, so there's nothing to worry about.
Perhaps keep backups from yesterday, last week, and last month, and delete everything else.
If you're taking incremental backups, as I suspect most do, things get a bit trickier.
Incremental backups save space, but are more complicated
An incremental backup is fairly useless on its own.
It relies on all the incremental backups coming before it, all the way to the most recent full backup, to create a picture of the data being backed up. Thus, when you want to clean up, you need to make sure to keep all of those.
The best way to think of it is that the initial full backup, and all the incrementals after it, comprise one backup set. You can delete the set, or not, but only as a complete set.
If all you've been doing is incremental backups since day one, then you can't really safely delete anything. Deleting the initial full backup, or any of the incrementals, would cause all the backups in the set taken after the deleted file was created to be invalid.
You don't want to randomly delete incremental backups on their own.
A blended approach is best
I recommend a blended approach: take periodic full backups and more frequent incrementals.
Each time you take a full backup, you "reset the clock". That full backup stands on its own, and any of the preceding backups, incremental or otherwise, can be safely deleted depending on your own needs and plans.
Many backup programs (including my recommendations, Macrium Reflect and EaseUS Todo) can automate this periodic full and daily incremental approach.
It's my approach. Once a month, I take a full backup of my machine, and every night, an incremental. As backups accumulate, the backup software has been configured to automatically delete the oldest backups to make space if needed. I generally have two or three months of backups I can refer to, should I need to.
What are your backups for, anyway?
Once we know what's safe to delete from a technical point of view — anything prior to the most recent full backup would be a good rule of thumb — we need to think about why we back up.
The most common need for a backup is to recover from a system crash. Your system dies, and you restore the most recent backup. In my case, if my machine dies, I can restore it to whatever state it was in when the most recent incremental backup was taken — the middle of the preceding night.
If that's all you expect to need, or the only case you care about, then that rule of thumb defines what's safe to delete — anything prior to the most recent full backup — and the minimum of what you need to keep — the most recent full backup and all subsequent incrementals.
That will always allow you to restore as needed to the most recent backup in case of a sudden catastrophe.
But backups can be useful for more than that.
Make your safety net larger
It's not uncommon to want something older than the most recent backup.
Perhaps you installed malware and didn't realize it for a few days. Perhaps you want to recover a document you deleted last month. Perhaps you'd like to restore your machine to the relatively pristine state it was in shortly after you received it.
All of these scenarios, and more, can be accommodated by keeping the appropriate backups. You don't have to keep them all; just a select few.
As one example, you might:
Keep all incremental backup sets for two months.
Keep all the monthly full backups for roughly three months.
Keep the quarterly backups (the monthly full backup from January 1st, April 1st, July 1st and October 1st) for six months or a full year.
I keep the yearly backup (that January 1 full backup) for as long as I can.
I keep the very first full backup for as long as I have the machine.
If my math is right, that's a storage requirement of about 6-10 times the size of a full backup throughout the year, growing by one each year as you keep a relatively permanent archive.
That strategy might be overkill. You might want something else, depending on your need and how far back in time you want to go.
I'd recommend at least keeping everything for a couple of months, and keeping your very first full backup for use as an alternative to reinstalling Windows from scratch, should you ever need to.
What you should do
What you actually need to keep depends on your own needs and plans. At a minimum, the most recent backup, of course. But if you envision using backups for more than just restoring to yesterday's machine or grabbing a file you just deleted by accident, you might consider setting up a system that allows you to keep a few of those snapshots as you move forward.
Podcast audio

Download (right-click, Save-As) (Duration: 9:08 — 10.4MB)
Subscribe: RSS