If you have a website, it's probably important to you.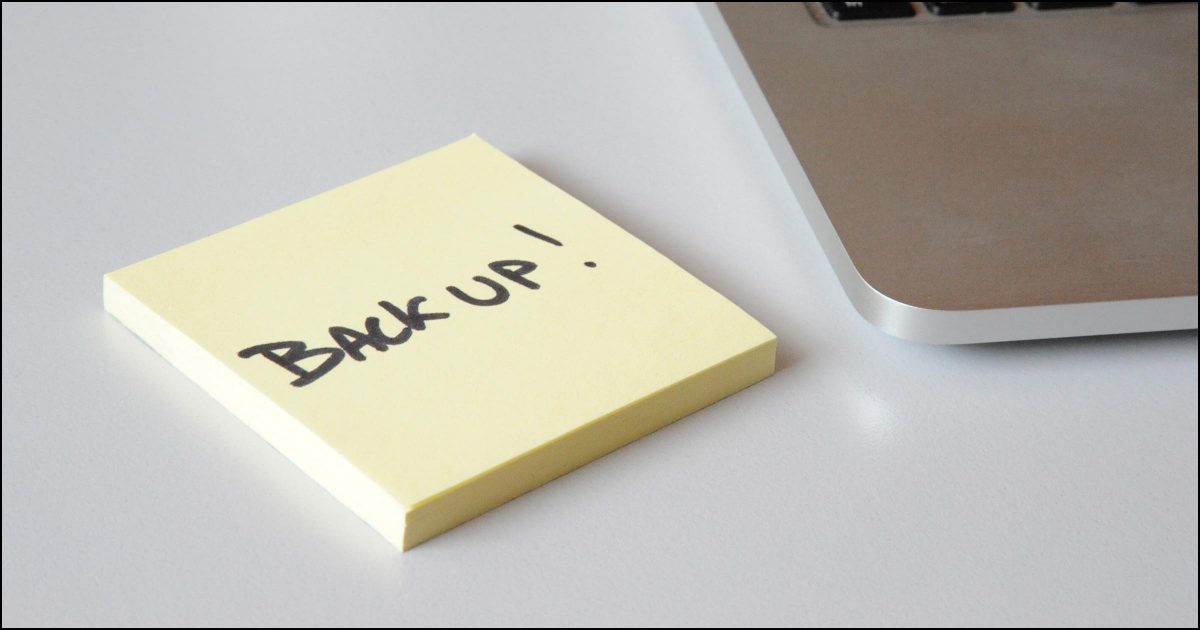 If you've put a lot of effort into your website, you want to protect yourself from disaster. That protection? A good backup, of course.
This is specifically for folks who have websites. Perhaps you have one for your personal blog, business, or organization.
If you do, there's a good chance it runs WordPress, the content management software behind a surprisingly large number of websites, including Ask Leo!.
If your web host and site were to completely disappear overnight, would that be a problem?
I thought so.
If you have a website of your own, or have a business or organization with an online presence, you need to make sure your site is backed up. Relying on your web host is not sufficient. If you run WordPress, I recommend using BackupBuddy to automatically back up your entire site, and storing the backup on your computer or cloud storage. It will contain everything, allows you to move to a new host if needed, and can also be used to recover individual elements from your site.
The goal
It seems like an over-the-top example, doesn't it? How often do web hosts just suddenly disappear and go out of business?
It's happened. I've had to pick up the pieces.
More importantly, by protecting yourself against this ultimate catastrophe, you'll be protected against everything else that can go wrong.
The goal here is simple: to be able to restore your site to a completely different web host, and have it back up and running as it was before — quickly.
Relying on your host
Many people's first reaction is to confirm that their web host is backing up their server. However:
Many are not; backups are your responsibility.
Many are, but only for "server level" issues like hard disk failures. If you have a software (i.e. WordPress) problem, you might not have access to those backups.
Many are, but will only restore your site in an all-or-nothing fashion. If you're just attempting to recover an accidentally deleted file, you have to decide if it's worth overwriting your entire site with a previous backup.
Some do exactly as we need: easily accessible backups we can restore, completely or partially, as needed.
Of course, if your host is the problem — as in it just disappeared completely — they'll have taken their backups with them.
Make sure your host is providing backups in some form, and understand how they may or may not be useful. They could be the most expedient solution to a future problem.
But then do more.
BackupBuddy
I'm a big fan of the WordPress plugin BackupBuddy. It's not free, but it does everything I expect.
There are two distinct components to a WordPress site:
Files. By that I mean the WordPress files themselves: the themes, plugins, and media files you've uploaded to the site.
Data. All of your content — the articles, comments, and the configuration of your site — is stored in a database separate from your files.
Each is important. Backing up both is essential.
Backing up your site and storing the backup on the website's server isn't enough. Should your web host disappear, your server, and any backups it contains, will also disappear.
BackupBuddy allows you to schedule automated backups and store those backups elsewhere. You can place your backups either in BackupBuddy's own storage (called "Stash"), or services like Google Drive, Dropbox, or others. Or you can download a zip file every so often.
BackupBuddy can also help move a WordPress site to a completely different domain (for example, moving the site and its content from "askleo.com" to "somerandomservice.com" — a very complex process). That's how I was introduced to the plugin.
When disaster strikes
The goal is to be able to restore your website on a completely new host in the absolute worst-case scenario.
With BackupBuddy, that's pretty simple: upload a bootstrapping script provided by BackupBuddy, point it at your backup, and after a couple of configuration steps, the process restores your site.
Assuming you've changed your domain's DNS to point to your new web host, you're done, at least with respect to your website.
Less than major catastrophes
Perhaps more importantly, though, that ".zip" file created by BackupBuddy contains everything in and on your site.
That means you (or someone helping you) can extract anything you need at any time. Delete a file accidentally? Recover it from the backup. Need to revert to an old copy of an uploaded image? It's in there.
Need one of your articles back? It's in there too, in the included backup of the database.
What about export?
WordPress has an Export option in its Tools that can be used for backup — sort of.
The Export function is, indeed, a fine way to make a copy of your content, but it's important to realize that it exports only your content. Everything else — your site's plugins, themes, configuration, settings, and more — is not included.
The reason it's a viable, better-than-nothing backup is that everything not included can be reinstalled, re-setup, and re-configured. It may take time — perhaps even lots of it — but it's generally possible.
Your content, however, is what makes your site unique. If you're not going to go the BackupBuddy route, then at a minimum, back up your content by exporting it every so often. Include the downloaded file in the regular backups of your PC.
Start backing up now
It's not a stretch to say that a well-crafted website is an incredible asset to a company or cause.
It's also not a stretch to say that the sudden disappearance of a website that isn't backed up can cause no end of grief to that company or cause. It can even lead to its own sudden disappearance.
It's something I'll be saying for a long, long time: back up.
Particularly if you've invested time and resources into your site, it's time to start backing up.
Podcast audio

Download (right-click, Save-As) (Duration: 7:17 — 8.4MB)
Subscribe: RSS