Over the past few weeks, I asked you a couple of questions – one about backing up, and another relating to live or semi-live events.
I wanted to get back to you and let you know the results.
In one case they were pretty much as expected, and the other – well, not so much. :-)
On backup programs
In What Backup Program Do You Use?, I noted that Macrium's recent price increase concerned me as perhaps pricing themselves out of the home market. While I still consider it a excellent choice, I needed to consider reviewing – and even writing a book about – a less expensive alternative.
With so many alternatives out there, it's impossible for me to stay on top of them all, so I turned to one of my greatest resources for ideas: you!
And you did not disappoint. If you browse through the comments on that article, you'll see lots of recommendations, including several I'd not heard of before. Honestly, it's become a great reference page for backup programs and general ideas on backing up.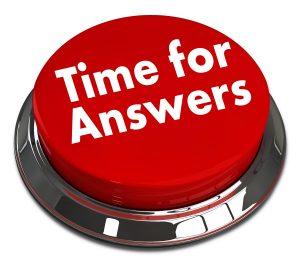 Thanks!
In terms of popularity, though, the most-mentioned programs that actually meet my criteria were pretty much what I expected.
The net result:
I've already begun revising my book Saved! Backing Up with Macrium Reflect to … uh … reflect their new version. That will be a free update to all who already own that book. Reflect remains my primary recommendation, assuming you have the budget.

1

I'll be choosing either Easeus Todo or AOMEI Backupper as the next backup program to review, hopefully recommend, and thereafter give the full video-and-book treatment, as I did with Reflect.
Thanks again for your help with that.
On Facebook Fan Friday
In Facebook Fan Friday Fallout, I lamented that Facebook wasn't giving you timely notification – indeed, often no notification at all – about my Facebook Fan Friday posts, and as a result they simply weren't working.
I included a list of possible alternatives, and asked what you thought could be interesting along the lines of a somewhat real-time Q&A session.
One of the options I included, almost as an afterthought and partly in jest, was "Quit monkeying around and stick to writing posts, articles, and books alone". . .
. . . which turned out to be the very clear winner.
Alrighty then. I get the message. :-)
To be clear, I'm still going to play with things as I have time. It's part of what keeps this job interesting. But more than anything else, this helps me set my expectations for that play time, which I really appreciate.
So … maybe a little monkeying around, OK?
One thing it did cause me to do, however, was to build a list of all the different ways that you can get Ask Leo!. It turned out to be an even longer list than I thought, and I'm still not sure I've covered everything.
Thanks again for your assistance – both in setting my direction and in adjusting my priorities.
Podcast audio

Download (right-click, Save-As) (Duration: 3:32 — 1.7MB)
Subscribe: RSS