Up until last week, I've held a weekly "Facebook Fan Friday", during which I made a post to the Ask Leo! Facebook page, and responded to every comment made on that post for an hour or so.
It was kind of an AMA, or "Ask Me Anything", session.
My last session with Facebook Fan Friday was frustrating, at best, and I've elected to cancel it – or at least suspend it until further notice.
The question is, what to do instead?
Facebook Fail
The problem is a simple one: the Ask Leo! fan page has about 7,500 "Likes". In other words, 7,500 people have said that they like Ask Leo!, and are interested in seeing what I share on Facebook. (Thank you!)
Sounds great, in theory.
The problem is that Facebook simply doesn't guarantee you'll see all the posts from pages you "like". Conversely, as a Facebook page owner, I have no way to actually reach all the folks who've "liked" the page – at least not without spending money.
Sadly, that means it's not worth my time. It was a fine experiment, but it's time to try something different.
Alternatives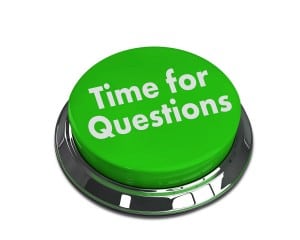 That's where you come in. I'm not sure what I should do in lieu of Facebook Fan Friday.
What appealed to me about it was that when it worked, it was a fine opportunity to ask and answer questions in almost real time. Sort of, but not quite, "Ask Leo! Live".
Alternatives that come to mind include:
Doing the same thing directly on Ask Leo!: create a post, put notifications out on social media (Facebook, Twitter and Google+), and simply try to respond to every comment, for a certain length of time.
Answering questions in real time via the Ask Leo! Twitter account (@askleo). Great for short questions, but definitely not good for lengthy answers.
Something on the Ask Leo! Google+ page. I haven't spent a lot of time here, so I'm not exactly sure what's possible.
A Google Hangout "on air". This would be a live video stream (well, sorta live – my initial experiment is that what you would see runs about 30 seconds behind actual "live") during which I would take questions via an accompanying text chat. This intrigues me, but also means that I'd need to be present and talking the entire time. I think. With something less "live" I could research questions and answers "offline", as well as fill my coffee cup as needed. On the other hand, webinars that I held some years ago were poorly attended, and this is very similar to that.
Something else I haven't thought of.
Quit monkeying around and stick to writing posts, articles, and books alone.
Your thoughts?
What sounds useful? Are there other approaches to live, nearly-live, or sort-of live solutions – from text to audio to video – that I haven't thought of that would be of interest to you?
Would you participate?
And while we're changing things up, if you're interested, what times would be best? I've hesitated to do a fixed day and time for a variety of reasons, but perhaps a regularly scheduled time, or a rotation of specific days and times, would work better?
As usual, leave a comment below; let me know what you think. I'm open to doing many different things, as long as whatever I choose turns out to actually be useful.
And ideally, something more closely under my control.
Unlike Facebook.
Podcast audio

Download (right-click, Save-As) (Duration: 4:10 — 3.0MB)
Subscribe: RSS