With Amazon announcing that Prime members can now store unlimited pictures in their cloud, it drove home to me just how much things have changed in just the last few years.
Cloud storage was at first an interesting concept, then a rare but useful commodity, then a differentiating feature between services.
And now? Not only is it ubiquitous to the point of being almost expected, but some aspects are almost, dare I say it, annoying.

Sources of cloud storage
Like many I got the email last week letting me know that as an Amazon Prime member I was now the proud owner of unlimited storage space for photos in Amazon Cloud Drive. That's actually pretty cool, as I have something like 230GB (gigabytes) of photos in my archive so far.
But that also got me to thinking as to what other cloud storage I actually have available to me.
I decided to make a list.
And that's just me.1 There are plenty of other storage providers out there willing to give you free cloud storage. Using just the providers I use, you can get something close to 40GB general-purpose cloud storage without paying an additional dime. If you already use some of their products, the number can quickly reach terabytes.
Types of cloud storage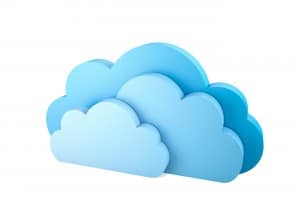 You'll notice I used an interesting phrase above: "general-purpose cloud storage".
Not all cloud storage is the same.
My storage at Flickr, for example, is limited to photos and videos.
Amazon includes 5GB I can use for pretty much anything I want, but the rest is targeted to specific uses: unlimited photos and videos, for example, or music or Kindle books.
Several providers optimize their user interfaces for one purpose or another. Verizon's is all about backup, as is much of iCloud. Others – such as Google and Microsoft – focus their offerings around document storage from within their applications, even though the storage can also be used for just about anything else.
And some, like Dropbox, are cloud storage as a side-effect of another feature: replicating your data across multiple devices as well as their cloud.
It quickly gets confusing.
Utility of cloud storage
What's it all good for anyway? I have three broad categories that I think of when I think of cloud storage.
1. Backup
As you might expect, one of the biggest reasons I'm a fan of cloud storage is the opportunity it gives us for quick, seamless and ubiquitous backup of important data.
That's how I use syncing apps like DropBox. I work on documents stored on my machine, as always, but every time I save the document it's replicated across all the devices that are hooked up to that same account. Even if there are no other devices, the file is at least replicated up to the DropBox cloud servers. Cheap and easy cloud backup for your most important and current work.
This is also how I make sure my wife's documents are backed up without her needing to do a thing.
2. Sharing
The second most useful aspect of using cloud storage in my mind is the ability to share something with anyone else. It's the reason I have a Flickr account: to be able to upload and post in a single location all the photos that I care to share. I can post links, email links and search terms within my own "photostream", and just about anyone can quickly and easily see my photos.
The same is true for documents and just about anything else I care to upload to any other service. Most all have the ability to make something public and give you a direct link to the item you can share with anyone. Some, like Google Docs, for example, give you the ability to share with specific individuals without needing to make the item publicly accessible to the world.
3. Ubiquity
I was going to call this portability, since in many ways that's what it is, but I realized that it's really more than that.
I went through the pain of ripping my CD collection and uploading nearly 10,000 songs specifically so that I would have access to all of my music wherever I was. I can play that music here on my laptop, at my desktop, or out on the road using Amazon's Cloud Player desktop and mobile applications. All of the music I own is a click or tap or two away, no matter where I happen to be.
Similarly there are a handful of documents that I keep in Google Drive which I edit using online Google applications. That gives me the ability to not only read or "consume" the information wherever I am, but also the ability to update and add to my documents as needed. This is particularly useful for a couple of spreadsheets I use to track things – if I need an update I can quickly open Google Sheets on my mobile phone and make the changes I need.
Risks of cloud storage
I've written a lot already about the risks of cloud storage. I'll direct you to Is my information safe in the cloud? for more detailed information.
However to summarize:
The cloud is nothing new. You've already been using it for years in the form of perhaps the oldest online service of all: email.
You must secure your account properly. That means good passwords, and making sure your account recovery options are set properly and up-to-date.
You cannot rely on cloud storage as the only place you keep your data. "If it's in one place it's not backed up" is still true – even if that one place is in the cloud. Make sure you can recover your data if that cloud service ever goes away.
Only put in the cloud what you are comfortable putting there. If that means unencrypted naked selfies, that's great – just be prepared should the cloud service itself ever be compromised or hacked.
Encrypt before uploading any data you consider to be sensitive. Like maybe those naked selfies.
Annoyance of cloud storage
As it sits right now I think I have the opportunity to have no less than five different applications on my mobile phone automatically upload every picture I take to their cloud storage.
One is helpful. Five's just annoying.
And potentially a problem – if I'd said yes to each of them then the amount of data my phone would use would increase five-fold for each photo, and the amount of time it would take would probably be at least five times longer as they all compete for the connection.
Now, I'm all about backing up – you know that. I think the automated upload concept is fantastic. A few minutes after taking a photo with my phone not only is it backed up in cloud storage, but it's downloaded to my computer ready for me to do whatever I want with it.2
Of course, with the Amazon announcement I went off to download their Cloud Drive app on my Android phone, and what did it assume I wanted it to do? Automatically upload my photos – even though I already had another application (Dropbox) doing that for me. It would have been too easy if not paying careful attention to have both apps – or more – all trying to do it.
That's … annoying.
Organizing your cloud storage
The real trick to understanding your cloud storage options is to have a plan. My plan's a little chaotic, since I keep seeing all these new options getting thrown at me and I'm so tempted to try each new one out. :-)
My plan's a little skewed from what the "average consumer" might do, since I have resources available to me that most people don't need.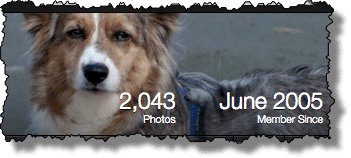 Here's how my cloud storage is organized:
My photos are in Flickr. As I mentioned I have a pro account. They have a fine user interface, a very nice presentation of uploaded photos, and I've got a bunch out there. It's my go-to place for uploading photos that I want to share.3 Backup: since these all came from my computer to begin with they're not the only copy.
My music is in Amazon Cloud Player. As I mentioned earlier, that means I can listen to anything I own anywhere, any time on any device. Any music I purchase on Amazon is automatically placed there as well. (And yes, I'm one of those folks that still believes in buying music.) Backup: I have all the MP3's I uploaded stored here as well, and automatically download new purchases.
Documents that I want to share, particularly with my assistants, are in Google Drive. I also keep a few documents there so that I can refer to and update them using the mobile app. Backup: manual downloads, once a month or so.
I use Dropbox for some amount of document sharing, including PDFs and related documents I want available on my phone, backing up my wife's documents, and for sharing additional off-line documents with my assistants. I also let Dropbox own the upload of photos taken by both my phone and my wife's phone.
I let the Verizon Cloud back up my phone. Not because I have no other backups (I do), but because it's my hope that should something ever happen to my phone, restoring to a new device from the same provider would be easier (1 click?) using their backup solution. Yes, it does mean that with Dropbox, every photo is getting uploaded at least twice.
All the other services I've mentioned I have access to, but use very sparingly mostly because I just don't need their services at this time.
I will also admit to two other "cloud-like" services that I use that are more a part of my business than anything else:
I use my own servers and bittorrent sync to provide Dropbox-like functionality, but without using someone else's cloud storage. I provide all the storage, and thus maintain all the privacy. Nonetheless I also use BoxCryptor Classic to encrypt anything even remotely sensitive for storage – even in "my" cloud.
And finally, I use Amazon S3 – their original cloud storage platform – to back up a bunch of things, including all of my photographs.
Whew!
So many options!
With so many options it's easy to get overwhelmed. I suggest you start small:
Take inventory of what you already have available. You might not realize that you've got cloud storage provided by a product or service you already use.
Decide how you want to use it for online backup of important documents, such as I do with DropBox.
Decide how you want to use it for other things, like photos or music, that perhaps you haven't thought of to date.
Then explore the possibilities. They already seem endless, with more showing up every day.

Podcast: Download (Duration: 13:03 — 11.9MB)
Subscribe: RSS