Occasionally, malware prevents your anti-malware tools from running, or is designed in such a way that anti-malware tools may not be able to actually eradicate the infection while Windows is running.
One of the most common solutions in the past has been to boot your computer from a DVD or USB drive that contains its own operating system, bypassing both Windows and the malware that might be interfering. Once running, this isolated operating system can run anti-malware tools that are much more likely to resolve the issue.
Windows 10 actually built in this capability. Without needing to download anything, you can boot your computer into "Windows Defender Offline" – a copy of Windows 10's built-in anti-malware tool, running in a separate, isolated, dedicated copy of Windows 10.
Windows Defender?
It's important to understand exactly which "Defender" we're talking about, since Microsoft continues to confuse us with their choice of product names.
Windows Defender was the name of a tool that only scanned for spyware, and not other forms of malware, that ran in Windows XP, Vista and Windows 7. Microsoft Security Essentials (MSE), a tool that scanned for all types of malware, could be downloaded, and replaced Windows Defender when installed.
A separate tool called "Windows Defender Offline" (WDO), which was actually equivalent to MSE, could be downloaded for Windows versions up to and including Windows 7.
MSE was renamed Windows Defender in Windows 8, 8.1 and 10.
Windows Defender Offline is, effectively, the same Windows Defender anti-malware tool that comes with Windows 10.
Running Windows Defender Offline
There's nothing to download. Windows Defender Offline is already installed in Windows 10.
Click on the Start menu, and then the gear icon in the left-hand column, to run the Settings app.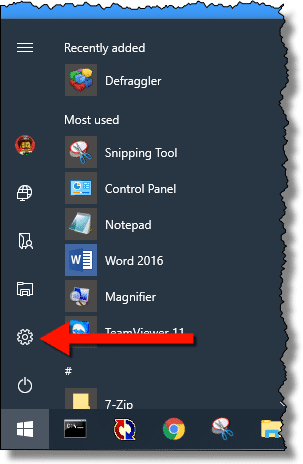 In the Settings app, click on Update and security.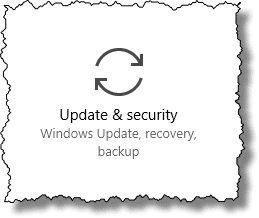 On the resulting page, click on Windows Defender in the left-hand column.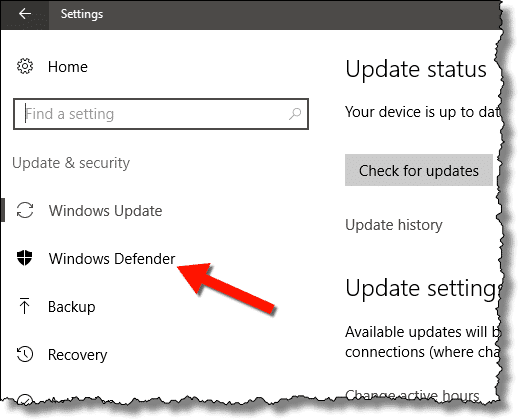 On the resulting page, scroll down to locate the Windows Defender Offline section. Make sure any open documents are saved and any running programs or applications closed. Click Scan Offline to begin the scan.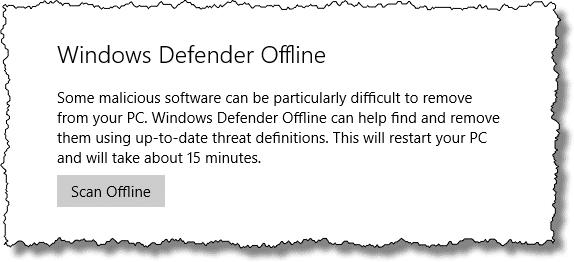 The Windows Defender Offline Scan
Your machine will reboot and then automatically run Windows Defender Offline.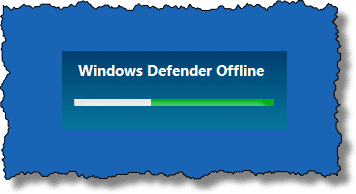 It will then automatically perform a scan of your machine.
If anything is found, it'll be dealt with and reported.
Once the scan is complete, your machine will reboot again, returning to your normal Windows installation.
Results
To locate the results of a Windows Defender scan, run Windows Defender. Using the Settings App, return to the Windows Defender page as detailed above.

This time, click on Open Windows Defender.
In Windows Defender, click on the History tab to see a list of malware detected in prior runs.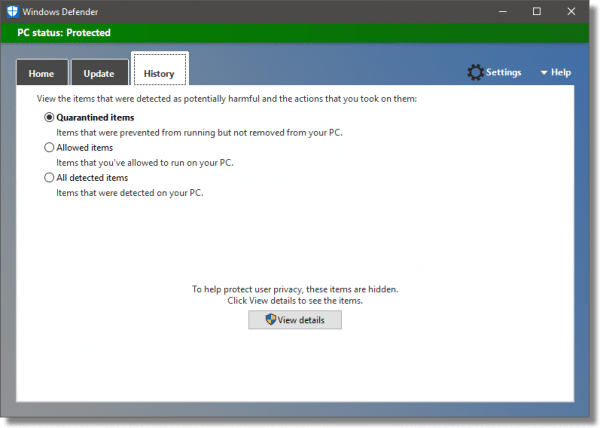 You may need to click on a View details button for the actual list to be displayed.
When Windows Defender Offline doesn't work
Since Windows Defender Offline is actually stored on your machine, it's possible it could be damaged – perhaps by the very malware you're attempting to remove. Similarly, it's possible that the process of running it – which is initiated within Windows – may not work due to the malware's presence.
In situations like this, you need to run a different off-line anti-malware tool.
I'll provide a list soon.
Podcast audio

Download (right-click, Save-As) (Duration: 4:46 — 4.4MB)
Subscribe: RSS
More for Patrons of Ask Leo!
Silver-level patrons have access to this related video from The Ask Leo! Video Library.
  Running Windows Defender Offline (in Windows 10)