Best we can say is: maybe.
If you send email to an invalid address or a closed account, you may get a bounce back. You just can't count on it.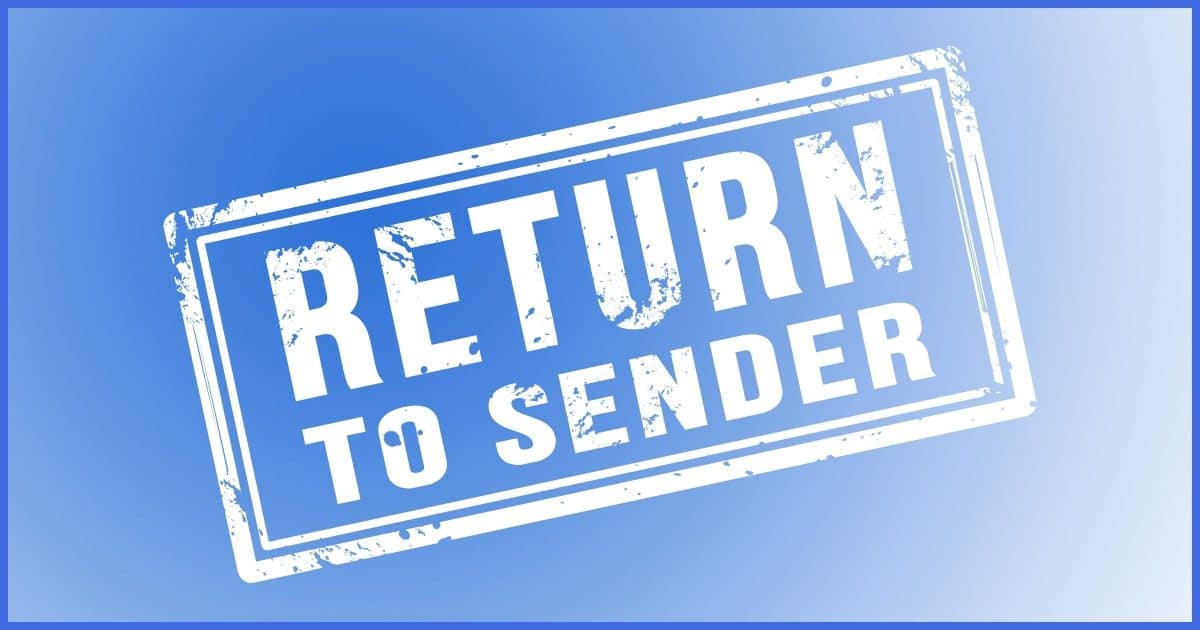 Will email that I send bounce back to me to let me know if the recipient's email address is closed or no longer exists, or will it just go out into space never to be seen again?
Unfortunately, the answer is:
Both
Neither
All of the above
Email-bounce messages are both annoying and informative. They can help you fix a problem with an email you've sent, or they can simply be another message in a big pile of spam.
Unfortunately, about the only thing you can count on is that you cannot count on bounce messages.

Will email bounce?
Primarily due to spam, many email providers choose not to send bounce messages in response to email sent to bad addresses or closed accounts. Only if the recipient responds in some way can you know that the message has been delivered.
What's a bounce?
A "bounce" is an email message we get in response to an email we've sent that indicates our message was not delivered. Usually, though not always, the error message includes the original email.
The email you sent has not been delivered and is thought of as having been "bounced back" to you.
Hopefully, the error message contained in the bounce message tells you why it bounced — but there are no guarantees.
What does "closed" mean?
I have to ask what you mean by a "closed" account in your question. It could mean many things, including:
The user stopped using it. Email will be successfully received and accumulate. There's nothing here that would cause a bounce.
The user could have "closed" the account but the ISP hasn't released or deleted it yet. Email may still accumulate without bouncing until cleanup happens after some period of time — often weeks or months.
The account existed but is now closed for some other reason. It still exists but is not accessible to its former owner.
The account no longer exists.
The account never existed.
While you might think of some of those states as being closed, not all of them will cause a bounce, and none of them require a bounce.
Email to a bad or closed address
Of the scenarios listed above, the one most likely to reliably generate a bounce is sending an email message to an account that never existed. The most common reason is that the email address was mistyped.
For all of the other "closed" scenarios, regardless of the reason, there's no predicting if email to that account will generate a bounce. Some services will under some conditions; others will not.
If you get a bounce, you'll know. If you don't get a bounce, it tells you nothing.
Bouncing spam
Many ISPs choose to ignore mail destined for invalid or closed destinations because of spam. Why? To avoid flooding the internet with even more noise.
You've probably received bounce messages for email you didn't send. Spammers have "spoofed" the email so it looks like it's coming from you and then blasted it out to anything they can find that looks like an email address. Some ISPs generate bounces if those addresses are invalid. Other ISPs don't generate bounces since they're as bogus as the spam that caused them.
The bottom line here is that an ISP may or may not return a bounce on an invalid email address (or on any error, for that matter).
But it gets worse.
Because so many bounce messages are the result of spam, even if a returning bounce message is the result of email you actually did send, some spam filters now filter those bounces out as spam.
So even if the recipient's email provider sends a bounce, there's no guarantee you'll get it!
What if I want a bounce?
If you want to close your account and want that closed account to bounce email messages being sent to it, you now know you can't count on that.
While technically not a bounce, the closest thing you can achieve is:
Leave the account open.
Configure an auto-response (out-of-office messages will do) that indicates the account is no longer monitored.
Ignore the account otherwise.
Note that this will not deter spammers. It's likely you won't care, though, since you're ignoring the account.
Do this
I will say this: most of the time, bounces work as you expect. The problem is, you can't count on it.
If you send an email to someone and don't get a bounce, that tells you nothing. They could have received the email or not. You can only tell if they reply or act on the information included in the message.
But if you hear and see nothing, you just can't tell whether or not the email arrived. (And of course, you certainly can't tell if they actually read it if it did.
)
Subscribe to Confident Computing! Less frustration and more confidence, solutions, answers, and tips in your inbox every week.