Question:
One of the staff here is having an Outlook 2003 problem. It seems that when she sends email, it changes the font to show a strikethrough. Twice I have tried to correct this and here is what happened.
1. When she composed, it showed strikethroughs on her side, and that was it.
2. Now, when she composes, there are no strikethroughs, but when people reply their text has strikethroughs in it.
3. I am out of ideas and thinking of reinstalling Office 2003.
I have gone into her settings and did all the common stuff, but still can't get it to behave.
I feel your pain. It's a problem I commonly experience when replying to other people's mail. All of a sudden, what I type doesn't appear in the style I want it to, and for the life of me, I can't whack it into shape. At least not without a lot of work.
I think I understand why it happens, and I definitely have some suggestions.
Two suggestions, actually.
I believe that the problem stems from very convoluted formatting instructions that are created within the message. These are the raw HTML instructions that you don't normally see, but that cause the email to appear the way it does. The instructions I mean are those that do things like indent, and place a bar next to this paragraph, or make this word bold, or embed a bulleted list within the message.
It may look simple on the outside, but inside? A convoluted mess.
The problem, particularly when replying to a message that contains this convoluted mess, is that the editor you're using to type and edit your reply, may actually not be able to properly decipher and adjust the existing formatting in a message. For example, you might not be able to indent one paragraph without indenting all paragraphs. You should be able to, but ultimately you cannot.
"
Using Word to edit email is like driving a Greyhound
Bus
to visit your next door neighbor.
I blame the rich text editors.
Or more to the point, I blame Microsoft Word. It is notorious for generating horrible and convoluted HTML.
Recommendation #1: stop using Word as your email editor. Using Word to edit email is like driving a Greyhound Bus to visit your next door neighbor. It's big, it's slow, it's overkill, and if you don't know how to drive it just so, it can make one heck of a mess.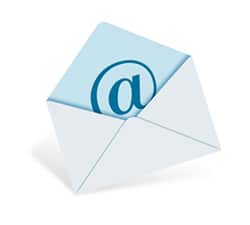 In Outlook, Click on the Tools menu, the Options item, and then click on the Mail Format tab. Now, make sure that both the check boxes that reference Microsoft Word are UNchecked. You'll still be able to send and receive HTML and Rich Text email, but Outlook will use it's own, faster and more lightweight editor instead of firing up the 10,000 lb. gorilla that is Word.
Recommendation #2: Use plain text messages, and stop sending HTML and Rich Text mail completely. I mean, really, how often do you need all the fancy formatting in your email? If you focus on the message, the text, then all you need is plain text. This completely eliminates the potential for the formatting problems we've been discussing. As a bonus, your email will be smaller, faster to transmit and display, and much less likely to be erroneously flagged as spam.
In my opinion, 90% of all legitimate email currently being sent in HTML or Rich Text could just as easily, and probably more effectively, be transmitted in Plain Text instead.
In Outlook, Click on the Tools menu, the Options item, and then click on the Mail Format tab. Make sure that the dropdown next to Compose in this message format: is set to Plain Text.
HTML does have its place – mostly in what I would call "email publishing", certain types of messages that are truly enhanced by visual representations, and for those that just can't express themselves without bold, italics, color and who knows what else.
But if your message is in your words, there's no reason for anything but plain text.