Next to understanding the type of computer you need, which I discussed in a previous article, perhaps the next most important decision (and common question) is what manufacturer or brand with which to invest your money, and within that, the which specific model to purchase.
This is one of those questions that also keeps changing over time. I'll review some of the alternatives, starting with one of the most fundamental questions of all.
Mac or PC?
I'm not about to incite a religious battle. In all honesty, I consider myself platform-agnostic: I happily use both every day. Either can be a great choice or a horrible one. Once again, it depends on your specific needs.
Interestingly, over the years with so many services being made available online in so many different ways – in part to support mobile devices – the functional distinction between Mac and PC is actually becoming less and less important.
If you have an existing investment in software or experience or even just a personal comfort level, there's nothing wrong with going with what you know, be it Mac or PC. Be sure to also factor in resources you'll have available for help, should you need it, or the work environment you might need your new computer to be compatible with.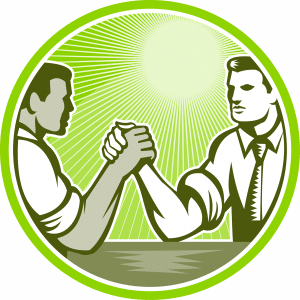 If you're just starting out, test drive! Keep those same factors in mind, but head out to a computer store or two and see which one feels most comfortable. This isn't necessarily about the hardware (though in the case of Macs it might be, as we'll see in a moment), but more about how the operating system feels to navigate around in, and the applications that will be available for you to use.
A fundamental difference that's worth noting: Macs are proprietary and available only from Apple. On one hand, that means that there are significantly fewer hardware and software incompatibility issues to deal with. However, there are often significantly fewer hardware and expansion options available. Depending on where you plan to take your computing, either of those could be seen as good or bad.
Manufacturer
The relative strengths and weakness of manufacturers come and go over the years. What was a quality brand a few years ago may not be now. A brand you've never heard of might be the most reliable thing ever. I say all that because it's one of the reasons I'm typically very reluctant to call out specific brands. What I write today might not apply – or be downright wrong – by the time you read this.
Nonetheless I can share some experiences.
I currently have a couple of Macs: a two year old Macbook Pro and a newer Mac Pro as my desktop machine. Both are quality machines, and serve me well. I run Windows in virtual machines on both, so I actually have both Mac and Windows available to me on the same machines.
When it comes to PCs, I've used primarily Dell computers for many years – both laptops and desktops. It was a Dell laptop I took with me on my trips overseas, and Dell desktops that ran in my wife's retail store, as well as many years here at home.
My previous desktop machine was from a local company, Puget Systems. This brings up an option that many people don't think of: local computer manufacturers. They're more correctly referred to as "assemblers", since they purchase components which they then assemble into the final products for you. I've had both good and bad experiences – Puget Systems was excellent and I have no hesitation directing people there, even if you're out of the area. Another assembler who shall remain nameless (and since went out of business anyway) was a disaster. When it comes to "white box" or off-brand sources, all I can recommend is that you do your research in terms of customer experiences and avoid those who you cannot get a clear and positive feeling about.
Another brand that currently has a good reputation is Lenovo. While I have yet to actually own one myself, my research a while back lead it to being on the short list for a possible laptop purchase. At this writing their laptop/tablet convertible seems quite appealing.
Which manufacturer you choose or even whether you plan to buy online or in a store depends on your comfort with the manufacturer's reputation for both equipment and service, and your own ability to deal with problems that arise. Will you need lots of hands-on assistance to resolve problems? Then, perhaps a local computer store with on-site technicians for advice and support is the way to go. If you're comfortable diagnosing problems and possibly replacing components, then discount stores, online retailers or manufacturer's own online stores, such as Dell's, could be a good fit. And if you're a techie, you'll be happy ordering parts from all over and building your own – but then, this article's probably not for you. :-)
Every brand has haters
It doesn't matter which brand you settle on, there will be people who'll tell you it's the worst possible decision you could be making. This can absolutely make the decision-making process frustrating.
It's important to realize that every manufacturer will occasionally ship a dud. Even though my experience with Dell has been great over the years, there are others who've run into issues through no fault of their own. Dell has made mistakes, but on balance I continue to recommend Dell based on their value and my experiences.
Sometimes the online complaints that you'll find are, in a sense, self-inflicted by folks who don't follow instructions, abuse their systems or for whom the perfect machine wouldn't be perfect enough. What's important is to look for people being reasonable about raising the issues, and manufacturers who respond quickly and appropriately. And of course, as much as you can, keep an eye on the number of comments on each side of the argument – realizing, of course, that people who have no problem are unlikely to post in support and complaint venues to begin with.
If you have questions, see if you can talk to people directly and try and evaluate for yourself their experiences and responses.
Specific Model
It's important to understand the relative differences between manufacturer's different models. This can be difficult to ferret out from manufacturer's information. Quite often the best way to find this out is, once again, by word of mouth and looking for current online reviews and discussion forums.
One example of what I mean: it used to be that the Dell Latitude line was more rugged and reliable than their Inspiron line. Latitudes were priced slightly higher, and targeted at business users, while Inspirons were more for the home or casual user. I specifically chose Latitudes for this very reason. I don't know if this specific example is still true, but one thing I can recommend is, when available, using a manufacturer's website or small business portal to examine your options there.
Many online manufacturers and retailers now allow reader comments on their product sales pages, and this can provide a wealth of real-world feedback. The only downside of any online forum is that, as I said, every brand and every model will have its detractors, and on balance you're more likely to hear from those who are unhappy. You'll need to evaluate the legitimacy and frequency of the complaints and even their relevance to your own situation.
Weight
Weight applies only to portable computers, of course. One of the lessons I learned from carting around a Dell XPS Studio on my travels for several years, including a lengthy trip to Australia and New Zealand, is that weight matters more to me than I thought. My next laptop, a MacBook Pro, was lighter.
This is another of those personal decisions. The XPS was very nice as it had a large screen and more horsepower than other machines available at the time, and it served me well for many years.
You might may want something even lighter still, if you're going to be carrying it all day long. If you're about to select a laptop, think seriously about how you'll use it.
Screen Size
The size of the screen has a strong correlation with both weight and price. Larger screens mean larger and heavier notebook computers as well as a larger price.
While the large screen on the XPS was nice, over time I decided that it wasn't as important to me as the weight. My current laptop is a 15-inch MacBook Pro – a comparably light yet sturdy machine.
For your desktop machine, you should realize that the display that you get is a separate component from the computer itself and can be pretty much anything you want. Typically, bigger is better, as long as it fits in the space you have allotted for your computer. I've had as many as 3 23″ monitors connected to my desktop. At this writing I have a single 27″ that I expect will get a companion sometime in the future.
Like the computer itself, make sure that the monitor is a recognizable brand name; do a little research online for reliability and reputation.
If you use your computer much at all, the screen is where your eyes will be pointed for significant periods of time. It's worth making sure that the display device you choose is one you'll be happy with for a long time.
Series
Previous: What kind of computer should I get?
Next: What should  I get with a new computer?

Podcast audio

Download (right-click, Save-As) (Duration: 10:05 — 9.3MB)
Subscribe: RSS