Make sure your computer is as up to date as it should be.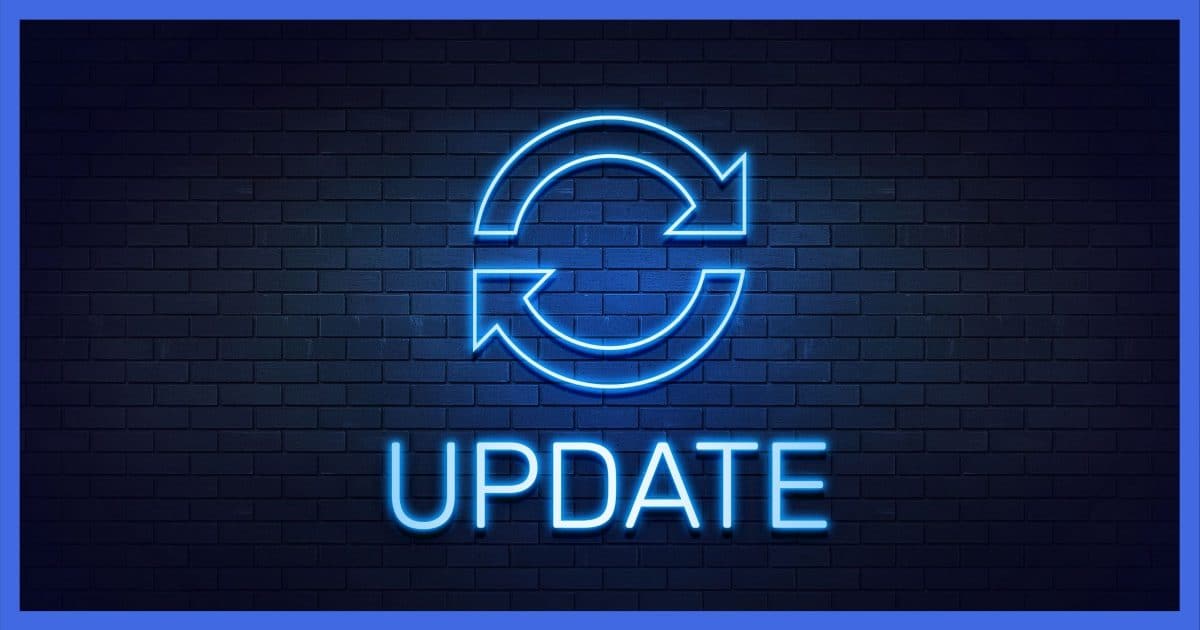 Drivers are critically important components of your computer, but knowing how and when to update drivers isn't as easy or as obvious as we might like.
Question: I have been reading about the importance of updating, if required, the various device drivers within a system. As I understand it, I can update drivers by identifying the driver that may require updating and then by accessing the manufacturers' website and determining if there are any updates. If so, I believe that the update can be downloaded. Does the download overwrite the existing data within the device in question? I must confess to being a bit nervous regarding this approach and because of this, I have looked at driver update services.
Drivers are another one of those "computer things" that are just so much confusing magic to the average computer user.
I'll touch on what they are and my philosophy about how and when to update them.
Updating Drivers
The best way to update drivers is to let Windows Update handle it for you. If you need something more current or different, use the computer or component manufacturer's tools or support sites. Aside from letting Windows Update update drivers automatically, there is rarely cause to update drivers yourself, unless you're tracking down a problem.
Drivers
Windows doesn't know about every possible piece of hardware. For example, it knows about network cards, but not how to make every possible network card function. That's the job of what's called a device driver, or just drivers.
Drivers are software that translate Window's generic instructions into specific commands to make the hardware do what it does. Each piece of hardware attached to your system requires a driver for this translation.
Some confusion comes from the fact that there are a ton of drivers included with Windows. When you install Windows, or when you add new hardware to your computer, Windows will frequently notice the change and automatically install the drivers. That's what "plug and play" is all about: you install new hardware, Windows installs corresponding drivers, and things just work.
However, not all possible drivers are included with Windows. When you have hardware whose drivers are not supplied with Windows, the manufacturer may supply them — typically with a setup program accompanying the device — or Windows may search online to find them.
How to update drivers
There's no single approach to updating drivers. The most common approaches are to let Windows Update handle it, or run installation or update programs supplied by either your computer or device manufacturer.
Here's what I do.
Back up. Depending on when my most recent automated backup was, I may create an image backup before I begin. If anything goes wrong with the update process, I can always revert to this backup. This is a case where only an image backup will do, since it includes all of Windows, including your current drivers and everything else on the machine.
Check Windows Update. In the Windows Update settings app, be sure to look at "optional updates", which is often where driver updates will be. Then just use Windows Update to install them.
Check with the computer's manufacturer. If I'm running Dell equipment, for instance, the Dell support site does a good job of leading me to the latest drivers for my hardware. In most cases, downloading and running an installer automates installation.
Check with the hardware component manufacturer. Even though a component may be supported through Windows Update or the computer manufacturer's site, there's often a delay before the updates make it to those locations. The component manufacturer is the first place a driver update will typically be made available.
You'll note that I did not list driver update services.
How not to update drivers
Keeping drivers updated, or even just knowing when and what to update, is not a simple task.
As a result, there are a number of tools claiming to do it for you. They supposedly scan your system, tell you what's out of date, and offer to update them for you.
Note that I said supposedly. Many are scams. They often:
Load your machine with malware.
Lie about what you need to update.
Claim important updates are necessary, tell you what you need for free, and then require a fee to proceed.
Even when legit, I believe driver updates are too important to trust to third-party tools.
I strongly recommend you avoid driver update services and utilities. Period.
When to update drivers
Unlike the rest of the software on your machine, when it comes to device drivers, I'm a firm believer in "If it ain't broke, don't fix it."
That means I don't update drivers just for the sake of updating drivers. I need a reason.
The catch is that it's not always obvious a driver might need updating or that something is broken and in need of fixing.
The reasons I update drivers, presented in the order in which they most commonly happen, include:
I'm experiencing a problem that appears to be related to hardware, and a driver update might help. For example, if my network card is acting flaky and there's an updated driver available, then updating the driver might be my first repair or diagnostic step.
I need a feature the Windows-supplied driver doesn't support. Hardware might be supported by the Windows-included drivers, but on occasion, the latest drivers from the manufacturer include additional capabilities or provide additional management utilities.
The driver (or related software) notifies me an update is available. Many devices now include periodic checks for updates. They then give me the choice of installing them when available. This technically violates my "if it ain't broke" statement, but I'll allow these updates, particularly for non-critical devices.
Windows Update notifies me there's an updated driver. Windows Update doesn't update as many drivers as you might think, or as quickly, but they do update some. When the Windows-supplied drivers are updated, I always take them.
I'm alerted to a security issue relating to the driver. This is rare, but occasionally I'll run across information indicating a driver has a potential security issue. I'll consider updating, depending on the hardware and the issue.
Risks of updating drivers
Microsoft takes a lot of heat for releasing software that isn't quite ready. Without debating that, it's often due in part to the reliance on the drivers and software created by others, such as hardware vendors. As you might expect, there are vendors with good reputations for producing quality software, and others without.
Unfortunately, driver problems often manifest to users as "Windows problems".
Driver problems resulting from an upgrade are not unheard of, and the symptoms aren't always as dramatic as a blue screen of death. I updated drivers for my wireless network some time ago, and suddenly the network would drop whenever I left a Remote Desktop Connection. It was annoying, but I lived with it until I had time to reinstall Windows from scratch.
Hence my "if it ain't broke, don't fix it" mentality. Driver updates should be painless, and should result in things getting better. Most often they do. Sometimes they do not.
To answer another part of your question: a driver update will replace the previous software, but if the update happens properly, settings and configuration information will be preserved. Sadly, that too is at risk if the manufacturer does a poor job of providing their updates.