I reserved my Windows 10 update right after the icon appeared on my computer. After reading your article about it, I'd like to cancel my reservation. How do I do that?
You're not alone.
Many people jumped at the Windows 10 icon when it appeared, thinking they would get Windows 10 immediately. In reality, of course, it's only a reservation for a download that will occur when the product is released.
Realizing this, and for a variety of other reasons, many people are electing to cancel the reservation and wait to get Windows 10 until sometime well after its release.
How to cancel is not obvious, and there's a bit of trick.
Cancel only after the reservation is made
I need to point out that you can only cancel your Windows 10 update reservation if you actually made a reservation.
If you've noticed the Windows 10 icon, but you've done nothing with it, then there is nothing for you to do here. You don't have a reservation, so there's no reservation to cancel.
You can happily ignore the icon and get Windows 10 later, or not, when you're ready.
Finding the cancel option
Right-click on the Windows 10 icon in the notification area.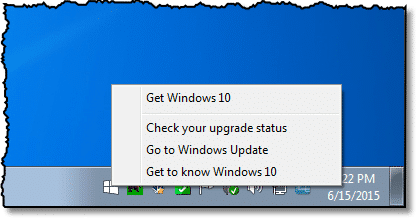 If you have a reservation, the option to "Check your upgrade status" will be present. Click on that.
This will display the "All done for now" status page.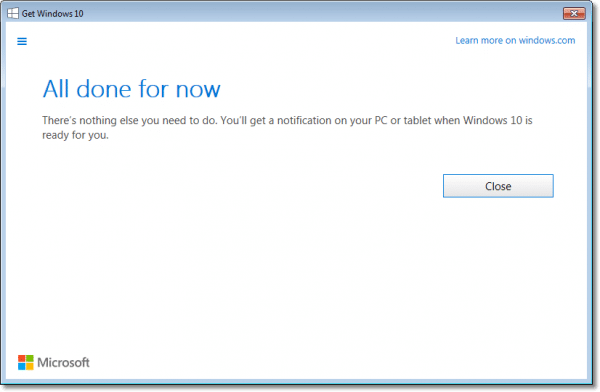 The trick, so to speak, is that hamburger menu in the upper left.
"What's a hamburger menu?" I hear you saying.
It's something designers think we should all recognize, but the reality is that many people have no idea what it is. It's those three little lines in the upper left, that if you look at them the right way could, kind of, sort of, look like a hamburger. Hamburger menus indicate that there are more options available, but hidden tidily out of the way.
Click on the hamburger and a menu will appear.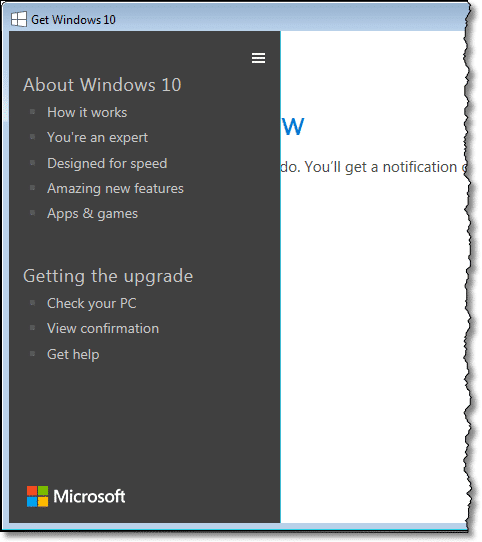 Click on "View confirmation".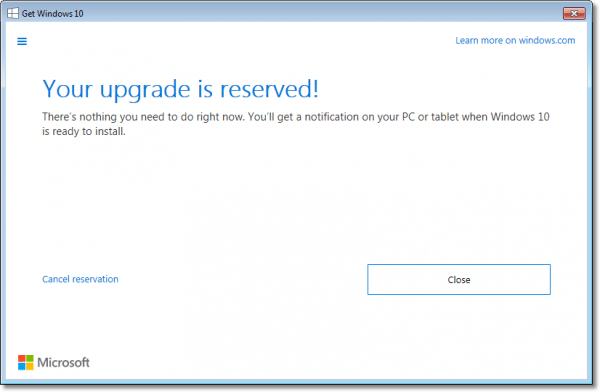 The application will will tell that you your upgrade is reserved.
You'll also notice a "Cancel reservation" link.  Click on that.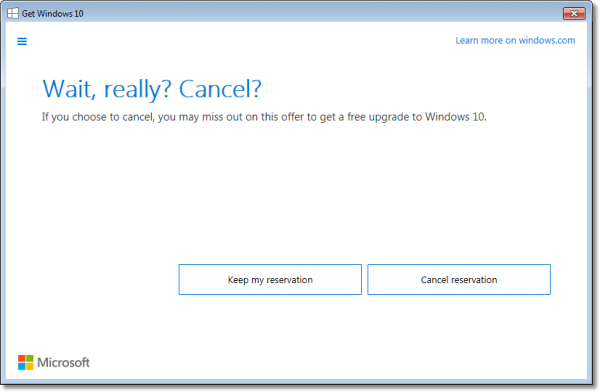 Beneath the admonishment about everything you'll lose if you cancel, you'll find a "Cancel reservation" button.
Click on that.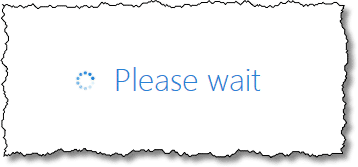 For some reason my machine then asked me to "Please wait" for quite some time.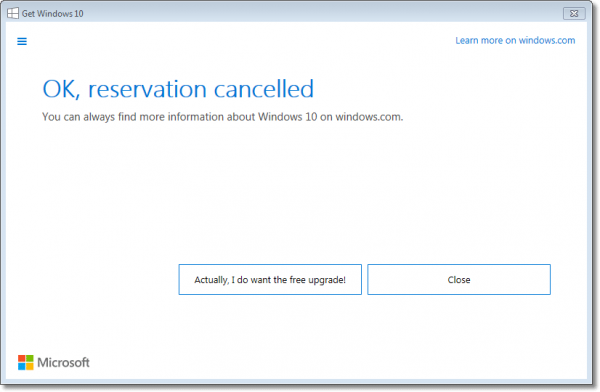 Eventually, the cancellation is confirmed, along with an option to cancel your cancellation.
What if I want Windows 10 later?
What Microsoft doesn't make clear is that this is not the only way to get Windows 10.
After release, Microsoft will most certainly have additional ways of getting Windows 10. More importantly, their "free upgrade" program doesn't rely on decisions you make today. You'll still be able to get the upgrade for free, assuming you qualify and are still within the offer period (currently one year after Windows 10's release).
So misleading admonishments aside, there's no harm in not using this reservation system, and no harm in cancelling your reservation. You can decide again later whether you want Windows 10 or not.
Podcast audio

Download (right-click, Save-As) (Duration: 3:43 — 3.5MB)
Subscribe: RSS